Chaumet's Le Jardin de Chaumet High Jewellery collection
Pays tribute to a century of naturalism, crafting a French luxurious universe garden with exquisite jewellery craftsmanship
#Chaumet # LeJardindeChaumet #ChaumetHighJewellery
Since its creation more than two and a half centuries ago, Chaumet's story has been written in complete harmony with nature. This autumn, Chaumet presents its latest High Jewellery Collection Le Jardin de Chaumet for the first time in Hong Kong, inviting guests to dive into the royal garden in France and discover the stories behind the creations. Le Jardin de Chaumet perpetuates an inspired exchange with nature through a highly evocative and poetic promenade. The collection depicts species from all over the world in a fusion of landscapes and seasons, delineating the fascination in nature and the tireless curiosity. Chaumet's exquisite jewellery craftsmanship, passed down through generations of master jewelers, is showcased through the interpretation of botany, capturing the beauty of nature and creating a vibrant floral tapestry. Chaumet brand ambassador Song Hye Kyo graced the exclusive showcase today, appreciating the extraordinary jeweller pieces from the Le Jardin de Chaumet collection.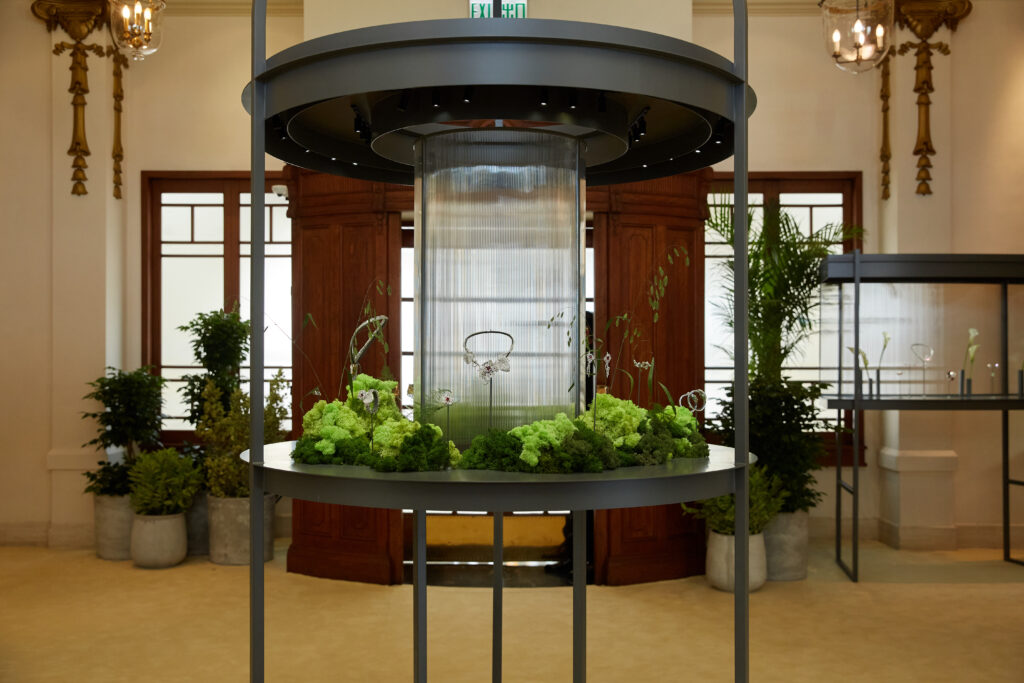 Chaumet imagined a romantic French garden, depicting an enchanting nature through the four episodes of the Le Jardin de Chaumet collection. Le Jardin de Chaumet invites guests to ramble through the undergrowth, walk between the flowers and out into the fields, while giving the imagination free rein to wander before bouquets from around the world.
Fascinated by the constant metamorphoses of flora, Chaumet instils natures into its creations, portraying the botanical wood and fields and the blossoming flora with poetry and vitality. Chaumet's intricate craftsmanship and unique creativity exude the vibrant and majestic beauty of nature. Thecollection's naturalistic precision is matched only by its lightness, with pieces that look as if they are being caressed by the wind.