27 Apr 2023 By AWAY IN STYLE
Chef Paulo Airaudo's NOI Restaurant in Hong Kong Awarded a First MICHELIN Star
Hong Kong, 26th April 2023 – Renowned Chef Paulo Airaudo has once again made culinary history with the latest addition to his repertoire – NOI restaurant at Four Seasons Hong Kong. In the 2023 edition of the MICHELIN Guide Hong Kong & Macau, the restaurant located in the heart of Hong Kong's financial centre was awarded its first MICHELIN star just six months after opening its doors in October 2022, a record time cementing Paulo's reputation as one of the world's most innovative and successful chefs.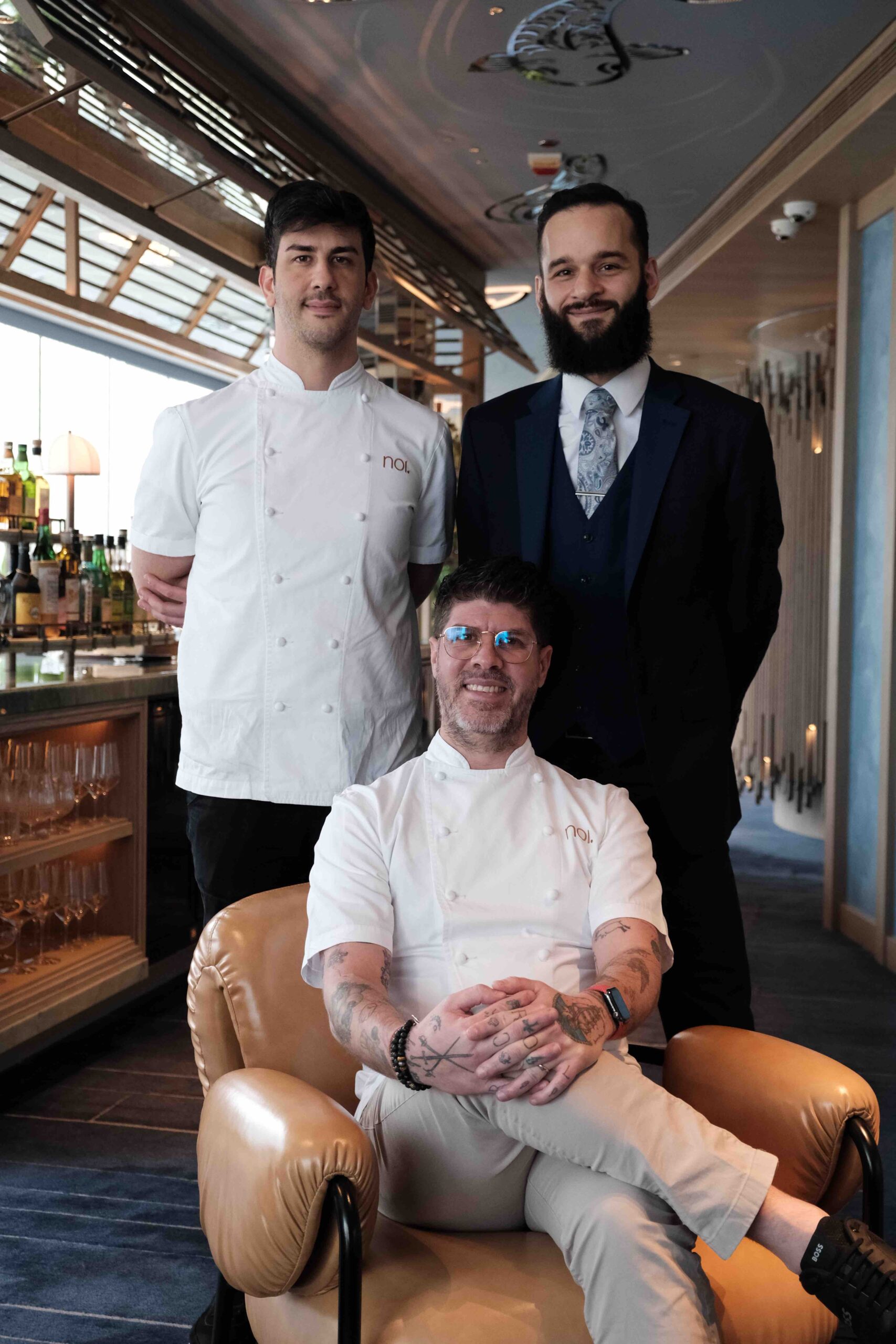 With the support of head chef Luigi Troiano and restaurant manager Marco Adreani, both young and talented professionals, NOI has quickly established itself as a must-visit dining destination that embodies Chef Paulo's Midas touch. His remarkable ability to work with exceptional ingredients, combined with his creativity and commitment to providing diners with the best service, has been a key factor in his repeated successes, which are evident in NOI's unparalleled dishes and dining experience. Marco had previously worked with Paulo Airaudo in Switzerland and Spain while Luigi, before working with Paulo at Amelia, worked at celebrated restaurants such as Frantzen, Maison Pic, Geranium and Maaemo.
Reflecting on the achievement, Paulo said, "This recognition is a testament to the hard work and dedication of everyone involved in the NOI project. It's an incredible honour to receive a MICHELIN star, and I'm immensely proud of what we've accomplished together." He further adds, "I would like to thank everyone who contributed to the success of NOI restaurant with their hard work and determination."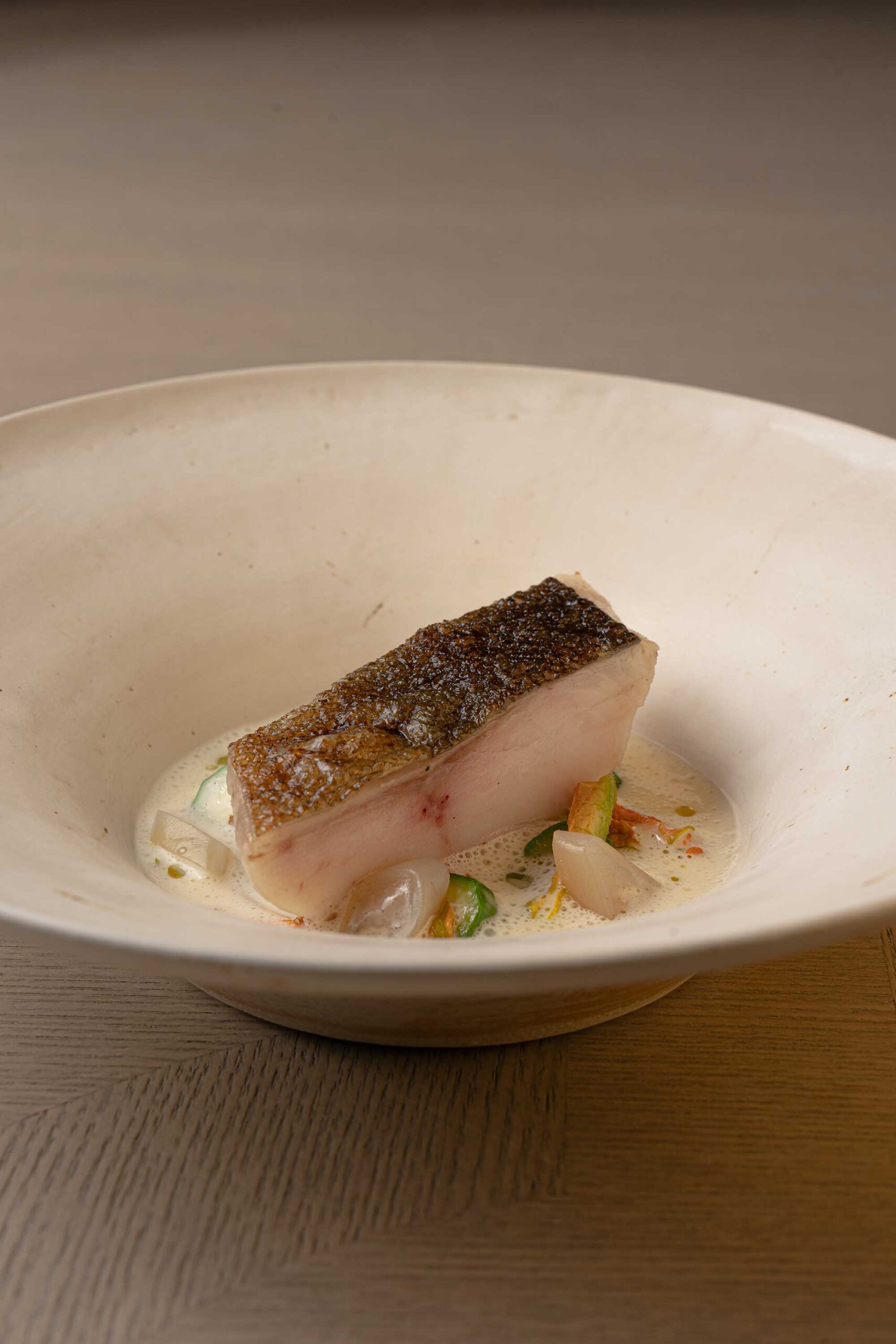 Chef Paulo's commitment to excellence is evident in the award-winning cuisine served at all of his restaurants: both his first restaurant La Bottega in Geneva and his daughter's namesake restaurant, Amelia, were awarded a MICHELIN star within six months of opening. In 2021, Chef Paulo made history by becoming the first foreign chef to be awarded two MICHELIN stars in the Basque gastronomic region. He has also been recognised for his contribution to modern European cuisine with the Jeunes Restaurateurs Innovation Award in 2019.
Despite his success, Paulo continues to push the boundaries of modern European cuisine with ten dining concepts operating around the world. It is this wealth of experience that he is taking with him to NOI that showcases the evolution of his personal culinary journey and his dedication to providing only the best for his customers.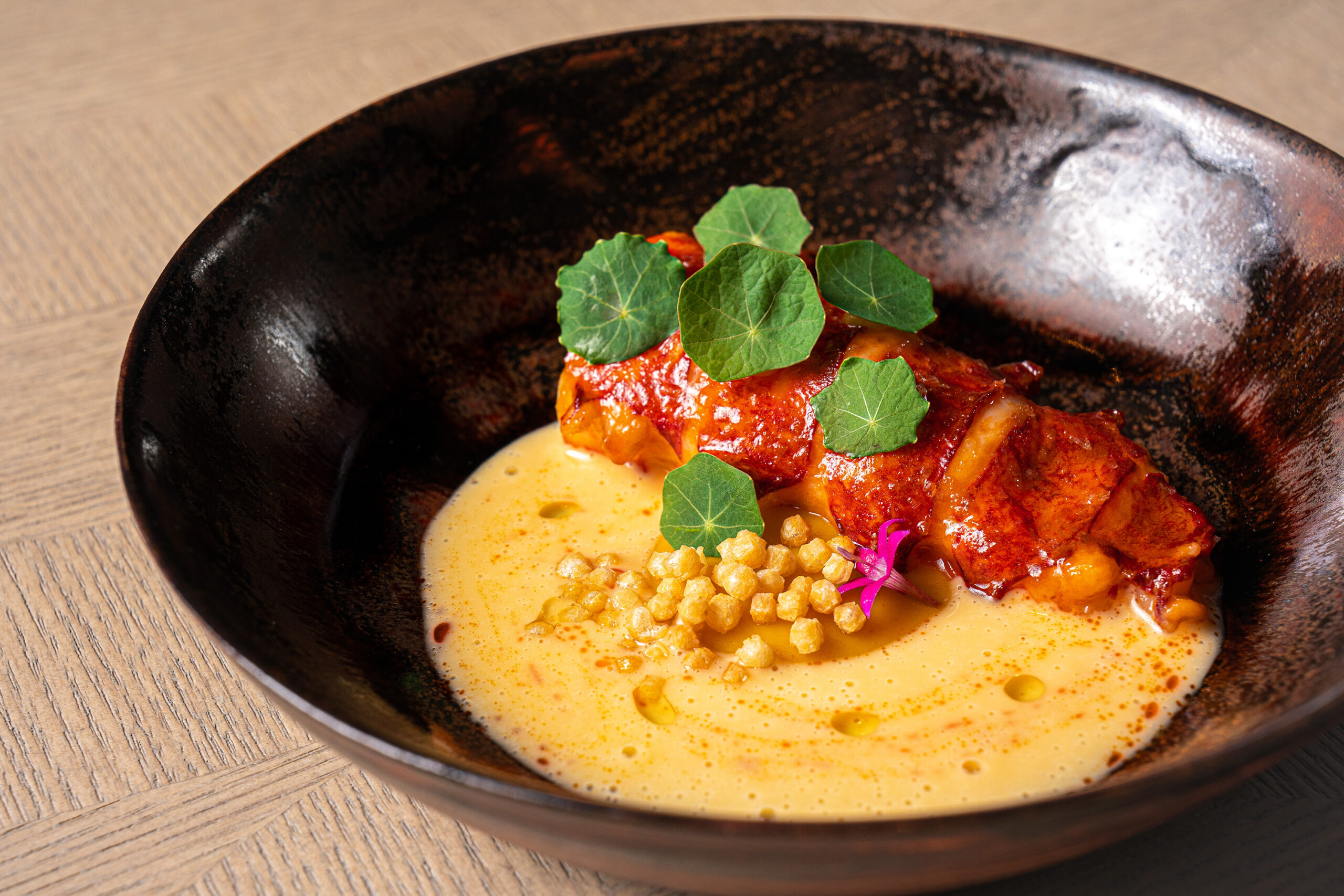 NOI's seasonal tasting menu not only takes guests on a journey through the restaurant, but also Chef Paulo's culinary experiences, starting from his childhood. At the heart of his cuisine are the Italian traditions he grew up with, along with experimentations of taste, scents, and cooking methods and techniques to create unique and unexpected dishes drawn from his ongoing culinary journey.  
Nothing is more important than serving his guests the best of the best, so he sources high-quality, seasonal produce from small suppliers and artisans around the world, and turns each ingredient into a tribute to the farmers and the natural habitats they've come from. Guests are sure to discover something new at each visit as Chef Paulo explores a new world of ingredients to be used in Asia. Furthermore, as a wine connoisseur, the tasting menu will be paired with a list of dedicated wines hand-picked by Chef Paulo himself.
Putting the Fun in Fine Dining
NOI sets itself apart from the usual stiff and intimidating fine dining restaurants in the city with a laid-back atmosphere. Designed by the award-winning ab concept team to reflect Chef Paulo's Italian cuisine and his appreciation of art, the interiors are intimate yet playful, adorned with decor picked up by Paulo Airaudo on his travels alongside pop art references to his tattoos and favourite films and video games.
To complete the fun and personal dining experience, Chef Paulo has also curated a playlist of his favourite tunes inspired by his 80's and 90's upbringing.
NOI is located at Podium Level 5, Four Seasons Hotel Hong Kong. Tel: +852 3196 8768. For more information and updates, you can join NOI on Instagram @noihongkong.