Chefs Ricardo Chaneton of MONO and Jordy Navarra of Manila's Toyo Eatery will join forces for one of the most highly-anticipated culinary events of 2023
Exploring the culinary ties and traditions shared by Southeast Asia and South America
On February 1 and 2, chefs Ricardo Chaneton of MONO and Jordy Navarra of Manila's Toyo Eatery will join forces for one of the most highly-anticipated culinary events of 2023.  Drawing on MONO's heritage as Asia's leading restaurant serving refined Latin American cuisine, the collaboration will bring closer together the culinary ties and traditions linking Southeast Asia to South America that stretch back centuries.
"Jordy and I share a very similar culinary philosophy – our approach is heavily influenced by our origins, both of which draw on Spanish influences. The ancient galleon trade linked Spain to the Philippines by way of South America and resulted in one of the greatest exchange of ingredients, spices, cooking techniques and influences. This menu is very special to us as we incorporate our memories and roots into it," says Ricardo.
Both chefs have been recognized and awarded for reinterpreting the food of their home country and constantly pushing boundaries by combining culinary heritage with modern innovation.
"It's a thrill to work with Ricardo and his team. It's through experiences like this that we realize we have lot of more in common than what separates us. The Philippines and Latin America share Spanish colonial history and therefore have a lot of synergy in terms of our culture and cuisine," Jordy adds.
For reservations or enquiries about the Mono x Toyo Eatery collaboration dinner, please email reservations@mono.hk.
MONO: Refined Latin American Cuisine with French Fine-Dining Techniques by Ricardo Chaneton
At MONO, Chef Ricardo Chaneton's breakout restaurant in Hong Kong, where he goes back to his roots and distils Latin America's complex culinary heritage and ambition using his mastery of French fine dining to present a singular modern tasting menu. Ricardo and his team bring the hallmark warmth and generosity of Latin American hospitality to the table to deliver a heartfelt dining experience for every diner at MONO.
Since it first opened in 2019, MONO has gone from strength to strength, earning its first Michelin star in 2022, ranking No.44 on the Asia's 50 Best Restaurants list in 2021, rising to 32nd place in 2022, and being listed in SCMP's 100 Top Tables 2022 and The Tatler Dining 20. The significance of these achievements is two-fold – it recognizes the team's endeavours to introduce the region's rich culinary heritage to Hong Kong diners while also making Ricardo Chaneton the first Venezuelan chef- owner to earn these distinctions.
TOYO EATERY's Chef Jordy Navarra: Pioneer of Reinventing Filipino Cuisine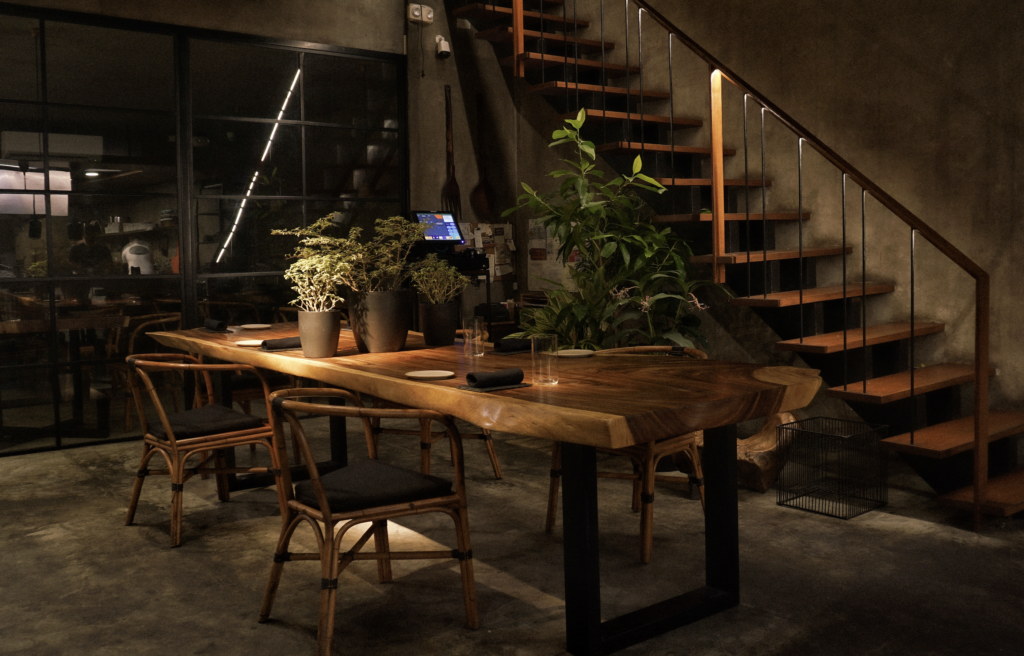 Jordy Navarra is a chef from the Philippines that has worked in kitchens both locally and internationally, specifically London and Hong Kong. Established in 2016, Toyo Eatery is a Filipino restaurant which serves a multi-course meal featuring dishes influenced by local flavors and ingredients. It gets its name from the Filipino word for soy sauce, which is used in everyday Filipino cuisine.
A few dishes Toyo Eatery has come to be known for include the Bahay Kubo, which uses all the vegetables listed in the children's song of the same name; BBQ Silog, a rendition of street side Pinoy BBQ with a side of seasoned garlic rice and an egg yolk; and Banana Catsup which features Toyo Eatery's own homemade banana catsup, served with tortang talong.
The creativity and thoughtfulness seen in the dishes and overall dining experience in Toyo Eatery has earned it various critical acclaim. It was awarded the Miele One To Watch Award at Asia's 50 Best Restaurants 2018. In 2019 Toyo Eatery was awarded 43rd place on the list of Asia's 50 Best Restaurants, and received the title of Best Restaurant in the Philippines. In the year that followed, it placed 44th place. In 2021, Toyo Eatery again made the list at 49th place.
Key Contact Information -MONO
Address – 5/F, 18 On Lan Street, Central, Hong Kong
www.mono.hk
Facebook: https://www.facebook.com/monohkg
Instagram: @MonoHKG @RChaneton @JIAGroup
Jordy Navarra of Manila's Toyo Eatery