CHLOÉ AUTUMN–WINTER 2022
For the Chloé Autumn-Winter 2022collection, Creative Director Gabriela Hearst introduces a new approach to structuring the creative process, which sees the Maison focus on a specific climate solution in tandem with an overarching aesthetic reference each season.
Chloé looks at the climate solution known as Rewilding for AW22; a progressive approach to conservation that centers on allowing nature to take care of itself. By enabling natural processes to repair damaged ecosystems and restore degraded landscapes, wildlife's natural rhythms can ultimately create more biodiverse habitats.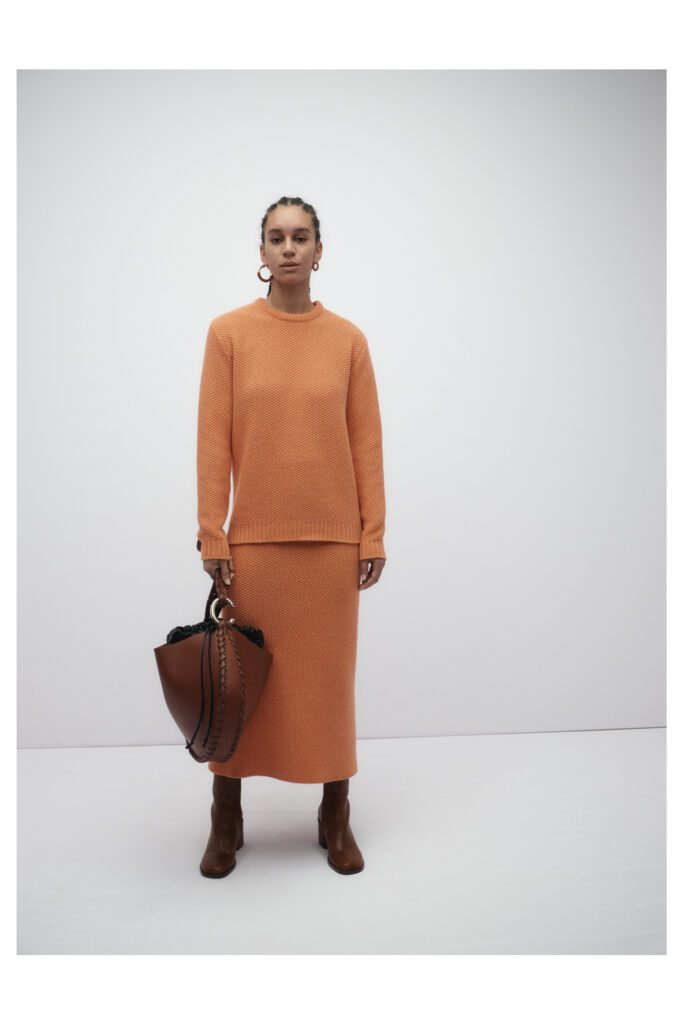 As part of her research, Hearst spoke to the British author Isabella Tree, whose latest book Wilding – The Return of Nature to a British Farm (2018) charts the story of her pioneering Rewilding project on the West Sussex farm where she lives. Hearst asked Tree how she deals with climate anxiety, to which she replied, "by living in the solution."
While we are becoming all too familiar with what a climate crisis looks like, climate success, Hearst believes, requires more women climate leaders and visualisation.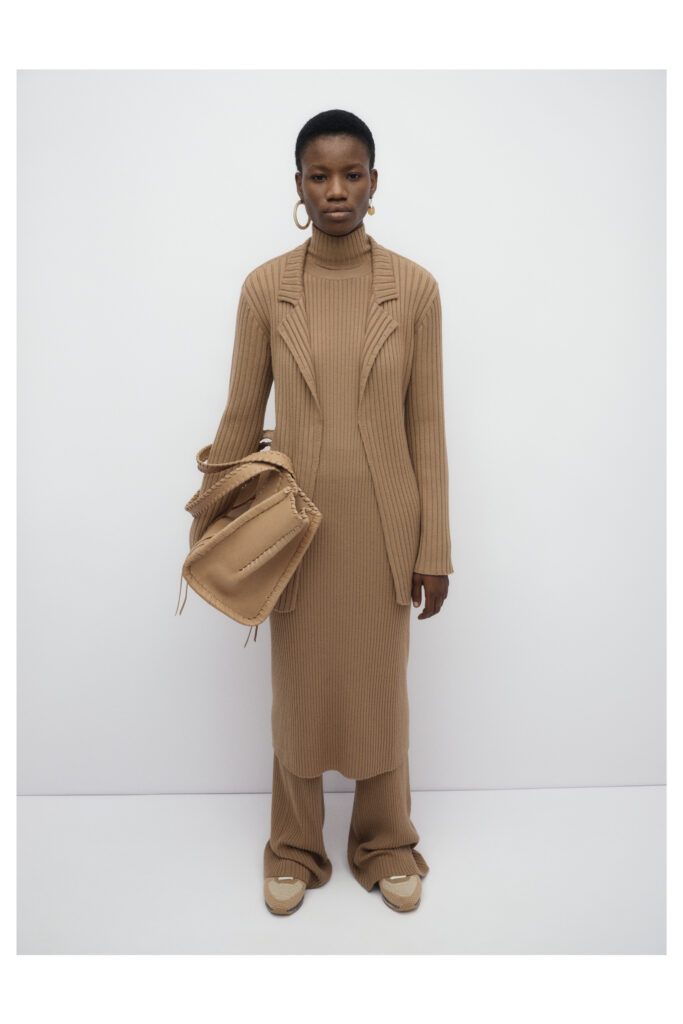 This philosophy plays out most literally in the AW22 Climate Success range depicting landscapes as climate catastrophes (forest fires, melting glaciers, droughts) contrasted with landscapes visualized as climate successes. These images are depicted on clothing in prints and intarsia knits in recycled cashmere, and hand-painted onto accessories. The Climate Success range is in aid of the Indigenous Women Fellowship program launched by Conservation International1 , which supports Indigenous women's autonomy and leadership in securing the conservation of their territories and forests across the Amazon. This is one of several partnerships Chloé has initiated for AW22 with a view to improving the Maison's social and environmental impact (please find a full breakdown overleaf).