Cindy Bruna is the face of the Joséphine collection
A MIX OF COLOURS AND MATERIALS
The sky blue of aquamarine, the pure brilliance of diamonds, the deceptively polite personality of the pearl, rose and white gold… or all of these and much more!
The Joséphine Aigrette collection is enriched with new variations, ideal for wearing solo or combined with other creations in the collection.
Rings are worn stacked in multiples. A bold diamond pendant echoing the V shape of the aigrette is mixed with pendants crowned with a diamond, or an aquamarine shaped with a pear cut, the collection's signature. The earrings, worn in pairs or singly, transform the tiara motif with their asymmetrical design.
These new creations highlight the characteristic Chaumet art of the line, with a supplely sketched aigrette motif surrounding the centre stone.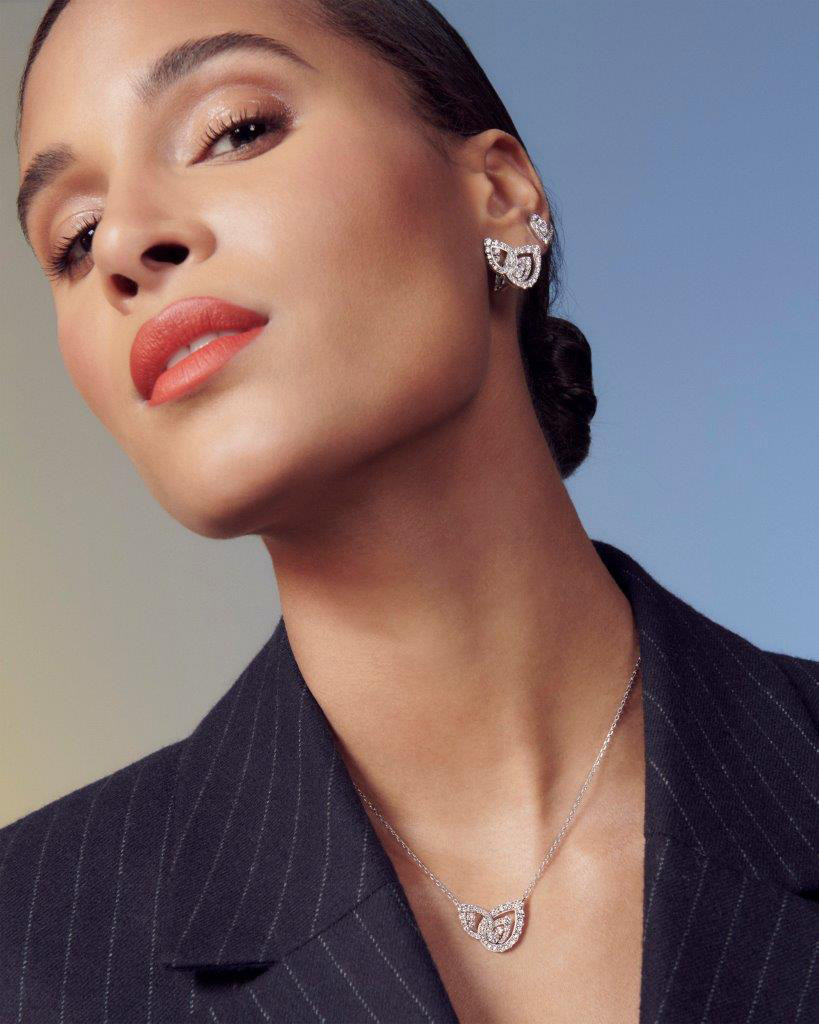 PRECIOUS ACCESSORY
Chaumet revisits the tiara with a light touch, appropriate for the women of today, turning this imperial emblem into a bold fashion statement. On this contemporary head jewel, a curve of diamonds reinterprets the aigrette form and emphasises the central pear-shaped diamond.
An unmistakable style statement, worn across the forehead, as a bandeau, or perhaps even reinvented by being worn back to front.
#Chaumet #CrownYourStyle #GraceAndCharacter @ChaumetOfficial