CircleDNA Empowers Individuals Worldwide to Give a Gift that Lasts a Lifetime
The Gift of CircleDNA. The Gift that Gives 500x More.
Every holiday season is a time filled with hope, reflection, and longing, as individuals around the world consider what gifts they hope to receive in the coming weeks. While everyone wishes for something different, from material gifts to emotional ones like spending more time with family, we often forget that no matter what you wish for, there is one gift we can give that makes all other things possible: the gift of health.
This year, CircleDNA encourages everyone to give their loved ones a gift that lasts a lifetime with a CircleDNA test that empowers you to take control of your health for the long term, and in doing so, allows you to reap the rewards of hundreds of gifts yet to come with 500+ genetic insights across 20 categories including health & disease risk, brain health, diet, fitness, well-being, and more. CircleDNA is proud to partner with like-minded individuals who are leaders and movers in their communities including 3,000+ A-list celebrities, industry leaders, and influencers such as Scott Hoying, Greg Rutherford, Cecilia Yeung, and many more.
CircleDNA is the world's most comprehensive DNA test which utilises the latest DNA analytic technology, Whole Exome Sequencing, to analyse 31 million genetic data points, which is over 50 times more compared to other at-home DNA tests on the market.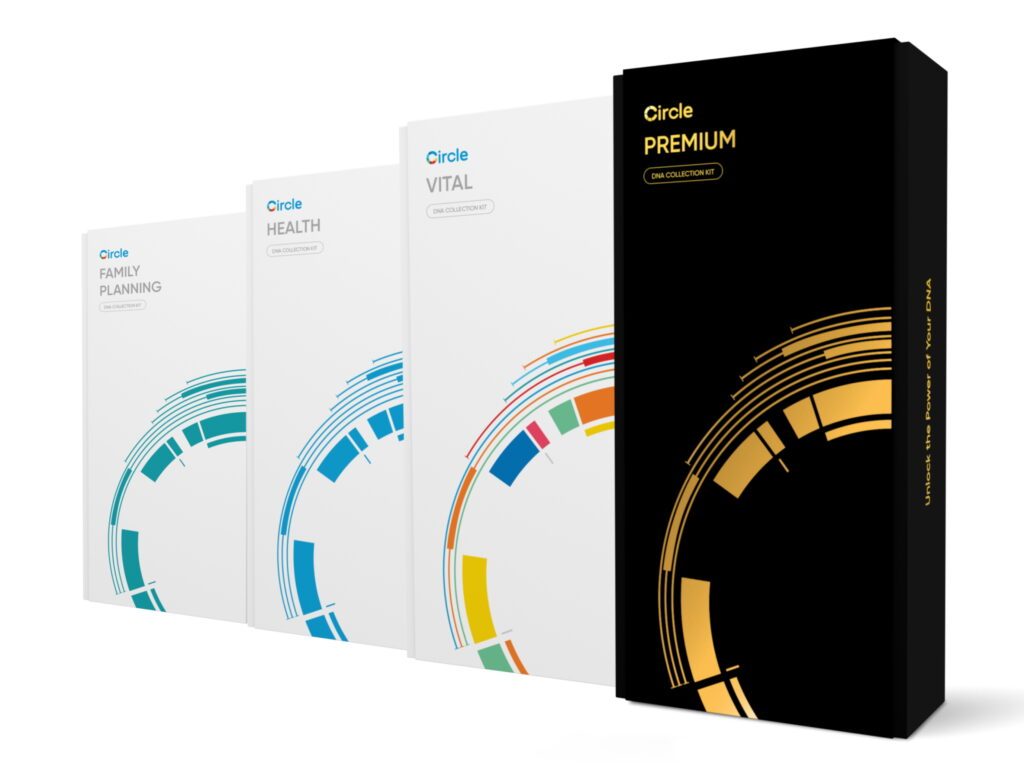 CircleDNA provides four different kits catering to different individuals' needs:
Vital DNA Test (HK$1,490): Designed for those who seek actionable insights to optimise their overall lifestyle with 125+ reports on optimal diet, nutrition intake, fitness, and wellness.
Health DNA Test (HK$3,990): Ideal for managing long-term health, with 115+ reports that reveal genetic risks for cancer, chronic diseases, brain health, and other major health issues.
Family Planning DNA Test – Duo Set (HK$5,490): Made for couples who are thinking of starting a family to help them plan for the future with peace of mind, the Family Planning test screens for 163+ carrier conditions that may be passed on to future generations.
Premium DNA Test (HK$4,990): The world's most comprehensive DNA test, which includes 500+ reports to empower individuals to take full control of their health and make informed decisions with total confidence.
Complimentary limited edition gift box, now available just for the holidays
Making gifting easier than ever, CircleDNA has just launched a new gift-wrapping service, which will be offered free of charge for customers over the holidays. During this period, all gift-wrapped CircleDNA tests will arrive carefully packaged in an elegant white gift box, stamped with an intricate DNA helix-inspired gold foil pattern. Each unique pattern that forms the shape of a "C" represents an element of nature for which no two items are exactly alike, embodying the unique essence of our DNA.  The pattern starts with an interpretation of leaf monocots, circling around to a twisted DNA helix – a symbol of life, health, and everything that makes us individual and special, ending on a fingerprint that provides an added human touch.
The gift box wrapping is available free of charge to all customers from 1 to 31 December 2022.
Empower your loved ones with health this holiday season, a gift that keeps giving for a lifetime. CircleDNA is available for purchase online at circledna.com.