CLARINS NEW Hydra-Essentiel [HA2] Moisturizers 60 Seconds To Plumper Skin
THE NEW DAY CREAMS with 4 tailor-made formulas
In the morning, after a night of regeneration, skin's moisture levels are at their lowest. It must first rehydrate, then protect itself against the numerous indoor and outdoor aggressions it will be exposed to throughout the day: pollution, UV rays, air-conditioning, heat, smoking, etc. To rehydrate and defend itself, the skin must preserve its water reserves.
4 high-tech, highly sensorial formulas to hydrate all skin types all day long. But that's not all. Each one contains its own plant key ingredient to deliver targeted multi-benefit effectiveness according to skin type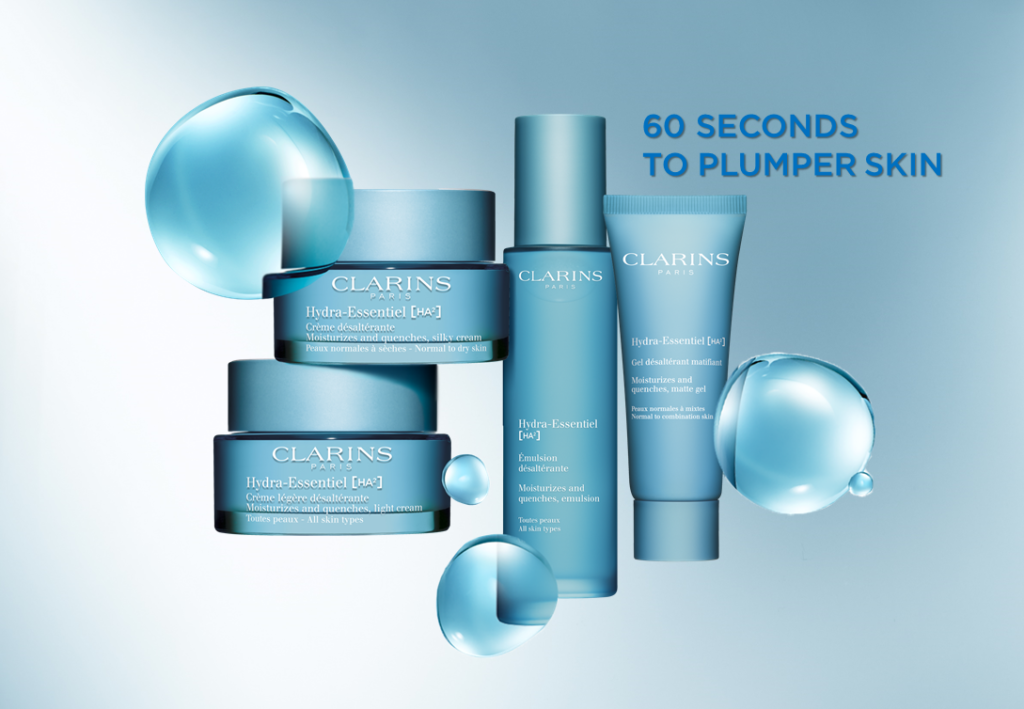 Hydra-Essentiel [HA2] Moisturizers
60 SECONDS TO PLUMPER SKIN  
Hydra-Essentiel [HA²] Light Cream  HK$480/50ml
Hydra-Essentiel [HA²] Silky Cream  HK$480/50ml
Hydra-Essentiel [HA²] Matte Gel  HK$480/75ml
Hydra-Essentiel [HA²] Emulsion   HK$480/75ml
The science of hydration:
naturally, it's CLARINS.
AT CLARINS, OUR SKIN AND SKIN CARE EXPERTISE
HAS COMBINED SCIENCE AND NATURE FOR OVER 50 YEARS.
CLARINS Skin Spa   2/F, Central Building, Central  Tel: 2994 6238   Website: www.CLARINS.com.hk
2023 Clarins Hydra-Essentiel Emulsion
2023 Clarins Hydra-Essentiel Light Cream
2023 Clarins Hydra-Essentiel Matte Gel
2023 Clarins Hydra-Essentiel silky Cream