CLARINS NEW Precious La Crème Yeux
CLARINS has unveiled its latest CLARINS Precious series in 2022 – the LA LOTION and LA CRÈME – unleashing the natural and impeccable restorative potency of the rare Moonlight flower from France. By unlocking CLARINS' extraordinary French craftsmanship and fusing it with state-of-the-art scientific research, the Precious series helps to stimulate the inner skin's revitalizing potential, bringing an innovative concept to age-defying skin care.
Embarking on the CLARINS Precious journey of exquisite beauty, you will revel in the delicate sumptuous texture that melts at the touch of the fingertips, and the subtle floral fragrance that envelops the senses with a marvellous floral caress.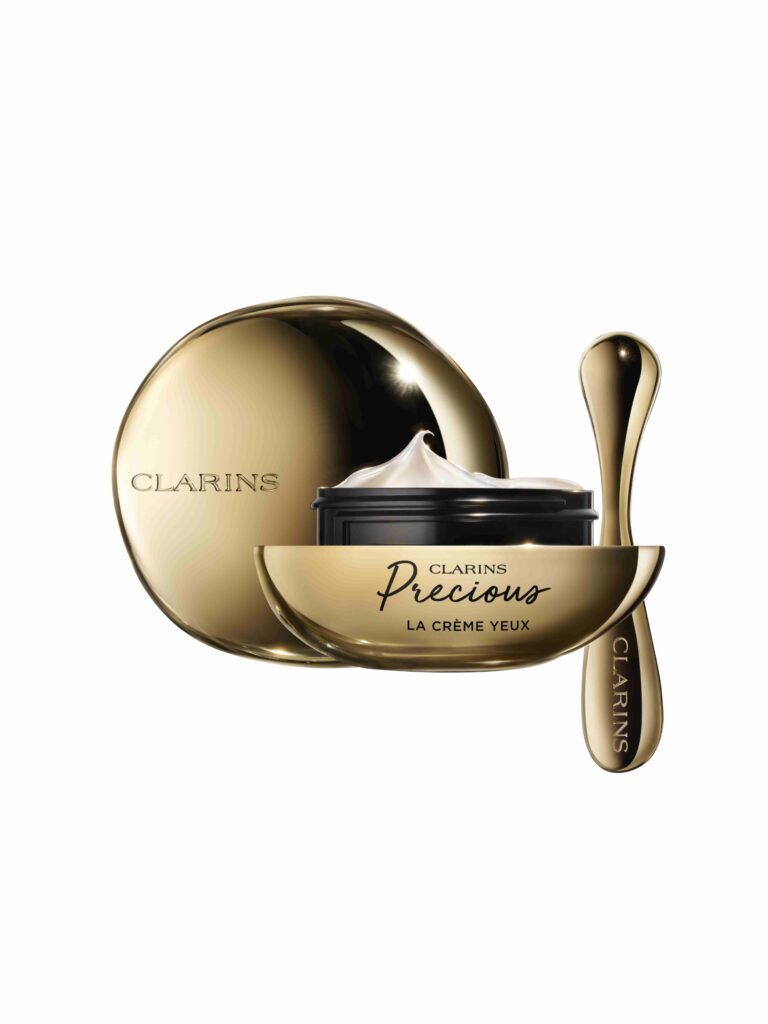 Manufactured in Paris, each product in the Precious series is carried in a luxurious package made with a ergonomically designed gold jeweled stone which is unique yet recyclable. Bringing responsible sense to luxurious skin care.
CLARINS Precious Collection regenerates, rejuvenates and strengthens every inch of your skin with the rarest of French treatments.
In 2023, Precious welcomes a new addition to the collection – LA CRÈME YEUX –
brings the skin around the eyes a precious and luxurious skincare experience.