15 Apr 2022 By Betty Chung
COLLINI VILLAS MYKONOS-beauty is in the eye of the beholder
COLLINI VILLAS MYKONOS
PURE ITALIAN STYLE AND AUTHENTIC
GREEK MAGIC
Milan: There is a new destination for those who worship beauty but also desire something more; something that satisfies the eye and the spirit, while providing maximum comfort. Impeccable service, attentive yet discreet staff ever present without invading privacy and relaxation. All designed and built in world-renowned Italian style, with the meticulous attention to detail that is born from experience and passion. 
Collini Villas-Mykonos is set on a hill sloping down towards the sapphire sea in Fanari, or the Lighthouse area, on the most alluring  island in the Cyclades. Over the years it has become a symbol of the  dolce vita, embellished with  Mediterranean  flavors and character.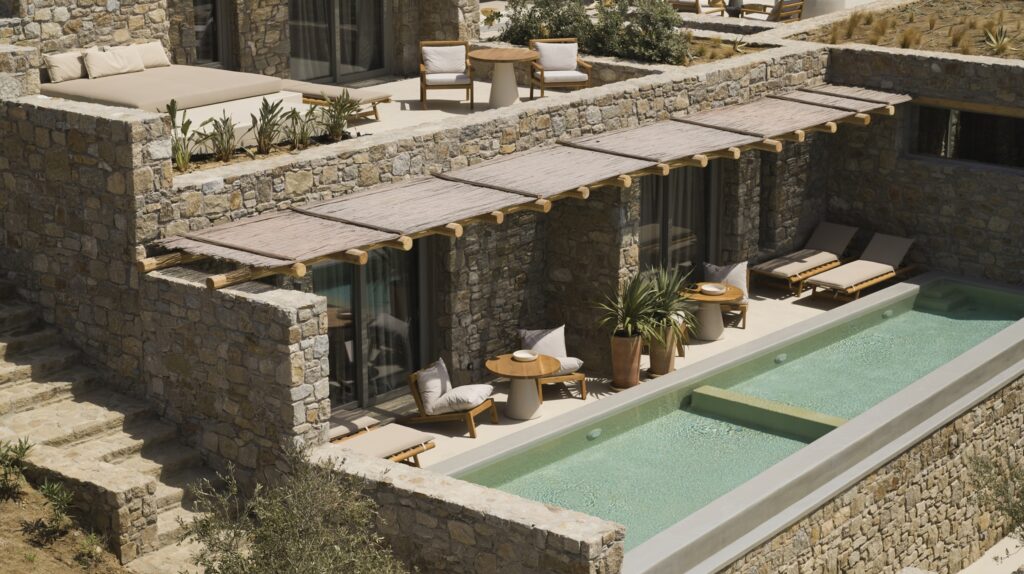 Conceived  by luxury fashion and lifestyle  brand Collini Milano 1937, the collection's   refined and daring glamour enriches  classic Cycladic  architectural traditions with surroundings and furnishings that highlight  Italian elegance and design.
Located in the most tranquil and  sophisticated area of the island, yet just a few minutes  drive from the centers of social life. Away from hectic crowds, guests can spend days in total relaxation and privacy, while staying  close to Mykonos attractions  and nightlife.
Accommodations provide an enchanting view of the sea, a total of 29 spacious and comfortable rooms , some with a private pool or large Jacuzzi on the terrace, afford  breathtaking scenery  and sunsets.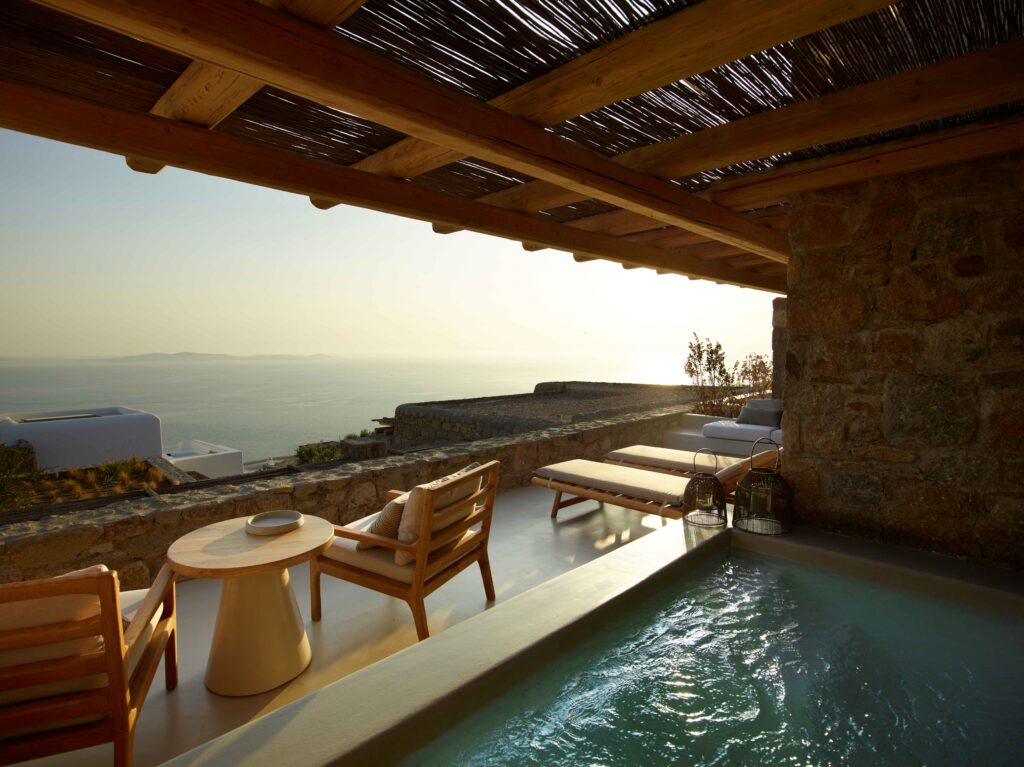 Beyond visual pleasures, the remaining senses are also  duly pampered by the hotel's services. 
The SpaDeus & Gym is  ideal for keeping fit with the latest  Technogym equipment, or indulging in a variety of treatments, such as sensory massages with olive oil, sea salt and shells that revive the skin and spirit. To emerge feeling absolutely divine.
Even the most demanding palate will find delights for their taste buds at  Il Segreto restaurant, where seafood specialties feature recipes of Mediterranean tradition reinterpreted with contemporary accents, a memorable tasting experience.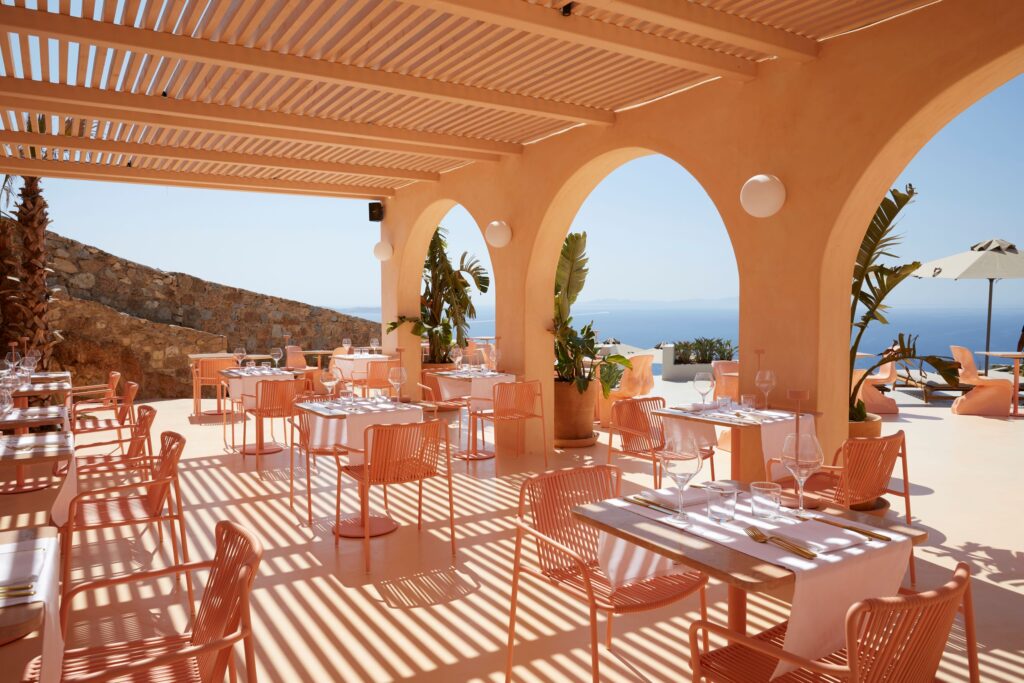 "This is our style, an Italian style that has ancient roots in hospitality" says Carmine Rotondaro, owner of Collini Milanoand creator of the project. "We wanted to bring  the identity that we have created and strengthened through the  experience with our art hotel Collini Rooms in Milan, to Mykonos. We add an Italian touch to the natural beauty and evocative landscapes of the island, and provide  our guests with  an  unforgettable experience."
A luxurious private paradise, where one experiences a magical atmosphere from the very beginning. A time to regenerate body and mind, a paradise  for the soul that  guests will  never want to leave.