Dang Wen Li by Dominique Ansel Launches First-Ever Food Truck at Tong Chong Street Market
Dang Wen Li by Dominique Ansel is excited to announce the opening of first-ever food truck at Tong Chong Street Market in Taikoo Place, a street food haven to drive eco-friendly eating and living for a sustainable lifestyle in future. Using orange as the key tone which is also known as the signature palette of Dang Wen Li, the distinctive food truck printed with croissant pattern offers a variety of food and beverage for a refreshing start for the day and energy boost towards lunch break. Guests will also be able to enjoy a $5 discount by bringing your own reusable tumblers or mugs. Let's join hands to make the world a better place!
Exclusive Food Offerings
To celebrate being part of the meaningful programme, Dang Wen Li is delighted to introduce 3 exclusive food offerings available at the food truck. Crispy yet tender, Impossible Beef Ball Curry Brioche Sandwich ($58) is filled with Impossible beef paired with carrots, onion and slightly sweetened Japanese curry sauce to complete the deeply comforting treat. Sourcing the finest char siu from Sun Kwai Heung (新桂香燒臘), one of the city's most popular 40+ year old Cantonese barbecue store in Chai Wan, Sun Kwai Heung Char Siu Cream Soup Macaroni ($78) is perfectly crafted for a satisfying lunch option. Last but not least, Chocolate Chip Cookie Shot served with Oatside Chocolate Oat Milk ($48) is Chef Dominique's new version of his signature Cookie Shot with a local touch of snickerdoodle cookie "cup". Sip the Oatside chocolate oat milk then enjoy the cookie to endure double fun and happiness!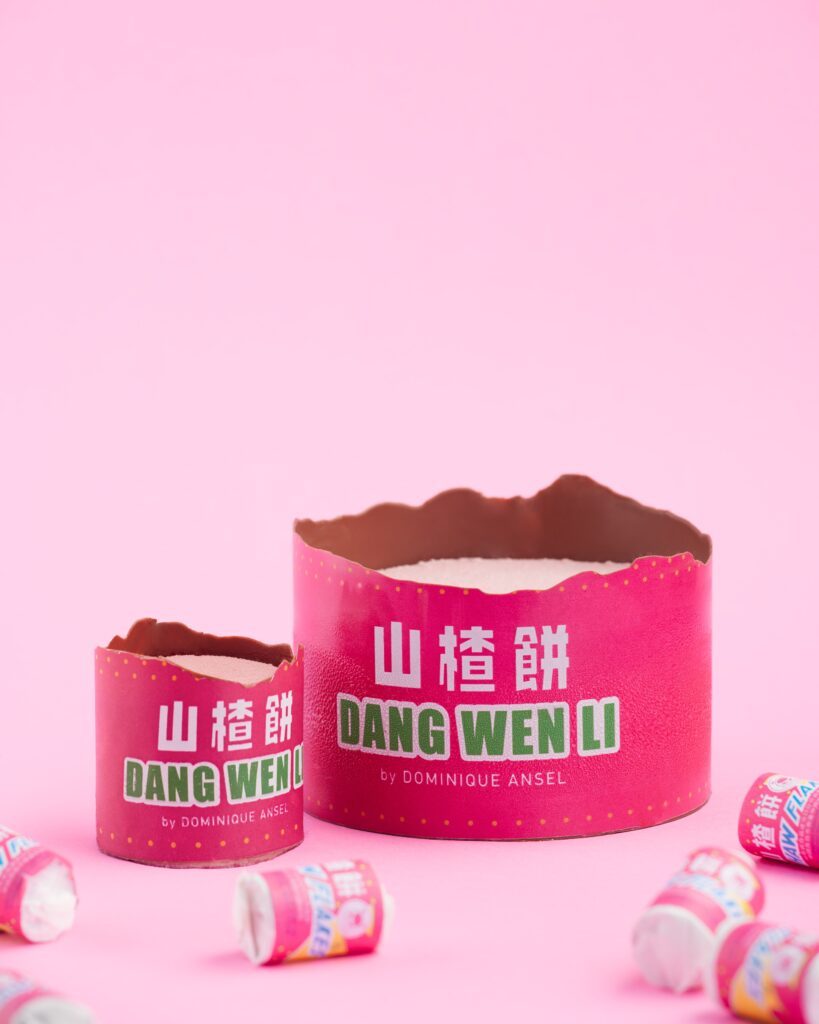 Dang Wen Li food truck is available at Tong Chong Street Market from today until 28th April 2023 on Monday to Friday from 8 am to 3 pm. Savoury items will be served from 11 am to 3 pm.
Whole Cake Version of "Haw Flakes" Available at Boutiques