Déferlante de Chaumet
Inspiration
For more than two centuries, the natural elements, especially water, have been a major source of inspiration for Chaumet. With Déferlante, the new High Jewellery capsule collection, the Maison is writing a spectacular new chapter. Captured in motion, breaking waves animate the eight pieces that make up the parure, which includes a secret timepiece.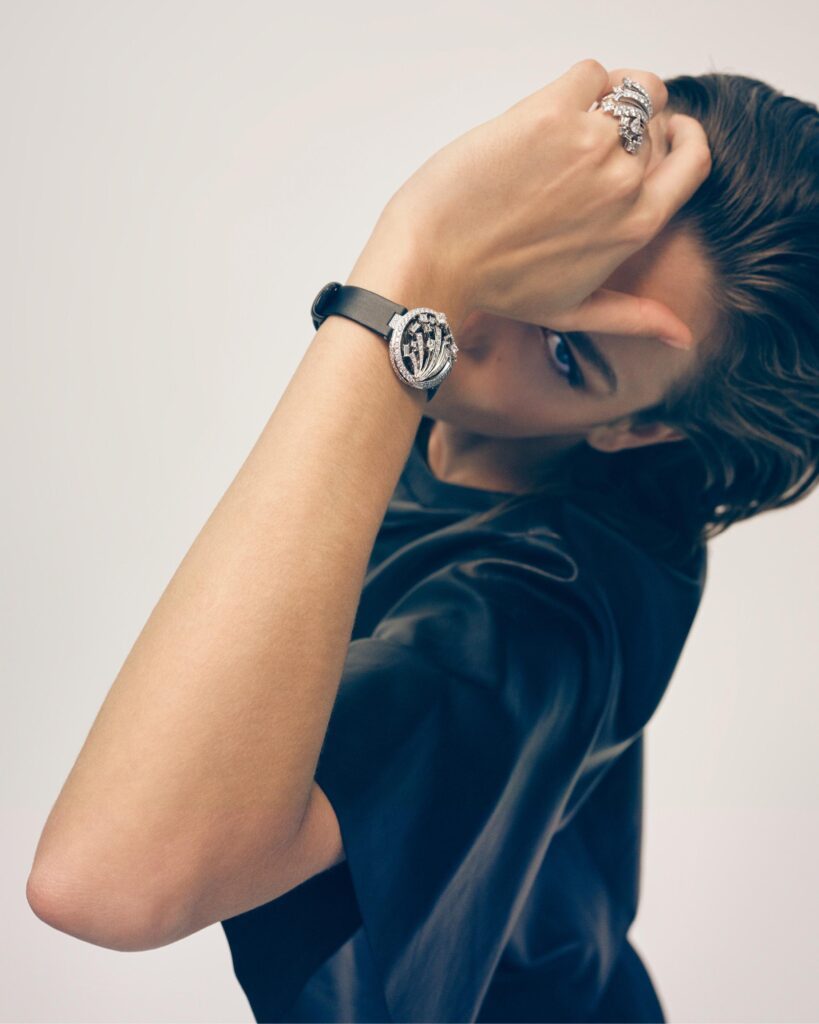 As an extension of Torsade de Chaumet, the Maison's previous High Jewellery collection and an ode to life and movement, Déferlante concentrates on Chaumet signatures, from the tiara to the transformable jewel.
In a fusion of contrasts, the collection possesses the grace inherent in Chaumet creations, capable of evoking ears of wheat caressed by the wind or the flutter of a bird's beating wings. As a carefully balanced mix of tensions, Déferlante distils the effect of gushing water in its combination of sizes, virtuoso settings and bold angles.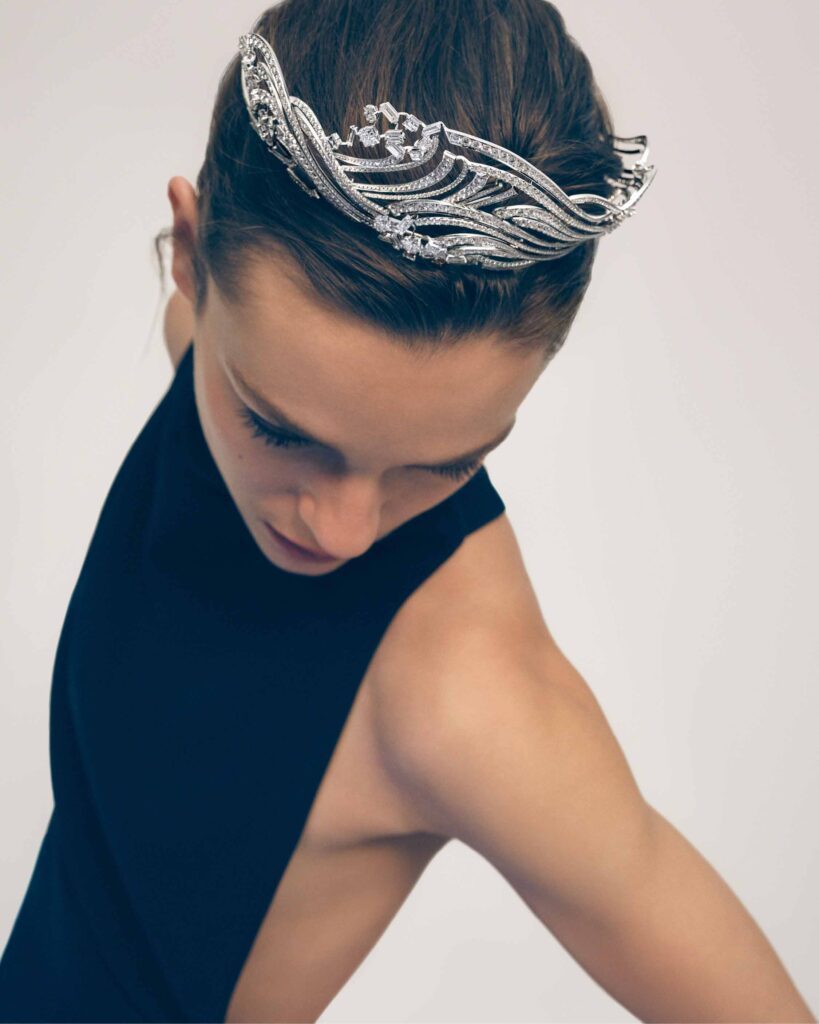 Art of the line
As exemplified by the tiara in the parure. Emblematic of the stylistic repertoire of Chaumet since the first piece was realized by Nitot for the Empress Joséphine, who adopted it as a statement of power, here it has been reinterpreted for a woman of the third millennium. Inspired by an archival drawing of a fountain, the Déferlante tiara conveys the rising wave with fascinating realism. The extreme complexity of the motif is a testament to the art of the line at which the Maison excels.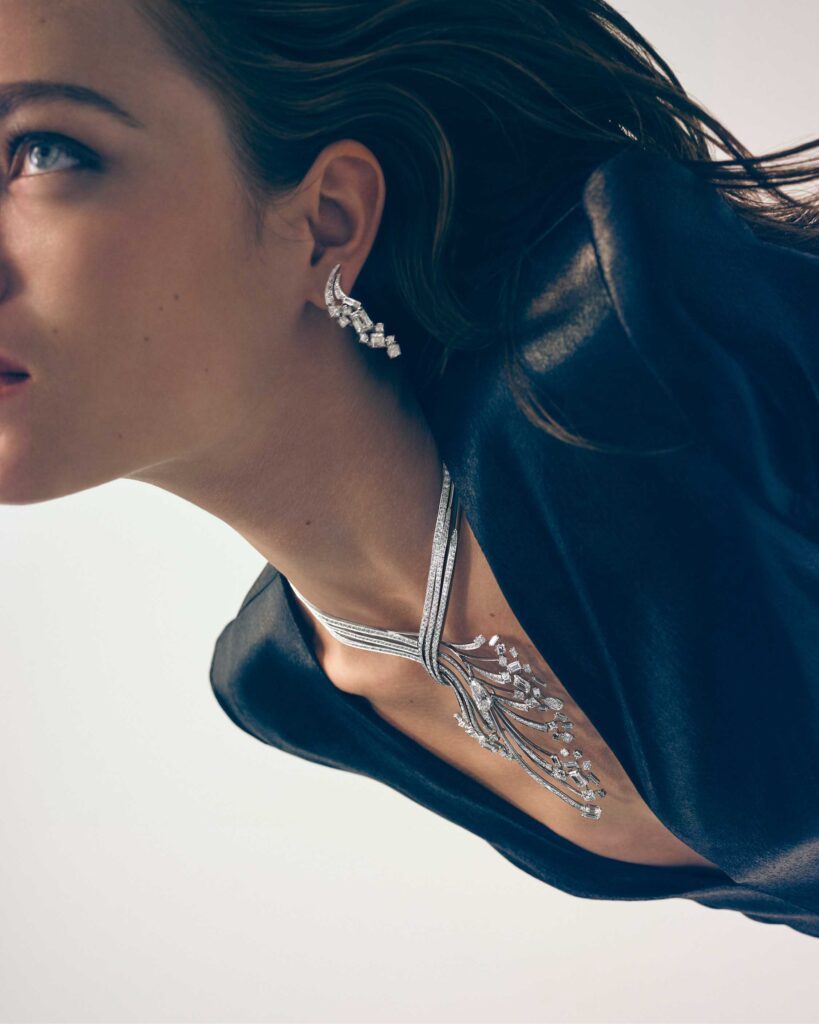 Created in white gold following complex stone setting and openwork, the piece is like a jewelled sculpture, owing its lightness to the way in which the gems have been mounted in bands. It necessitated no less than 1,600 brilliant-cut and step-cut diamonds, without any repetition, to captures the energy of the water surging onto the shore, in a large cut-down setting to evoke ocean foam.