Dermalogica is now collaborating with Heavenly Spa at The Westin Resort Nusa Dua, Bali
The Westin Resort Nusa Dua, Bali is delighted to announce a wellness collaboration between its award-winning Heavenly Spa by Westin™️ and worldwide leading skincare expert Dermalogica.
Starting from March onwards, guests are invited to recharge and be renewed with new skin treatment series of rejuvenation. To keep the skin fresh and radiant, Dermalogica offers a Healthy Skin Facial and for those with special skin requirements, Dermalogica has carefully prepared a Sensitive Skin Facial. Both treatments are available for 60 minutes of indulgence. For a fresher and healthier skin, Dermalogica presents an Anti-Aging treatment. Non residence guests are also invited to pamper themselves at home with series of irresistible Dermalogica skin care products and they are available for guests to purchase at Heavenly Spa at The Westin Resort Nusa Dua, Bali.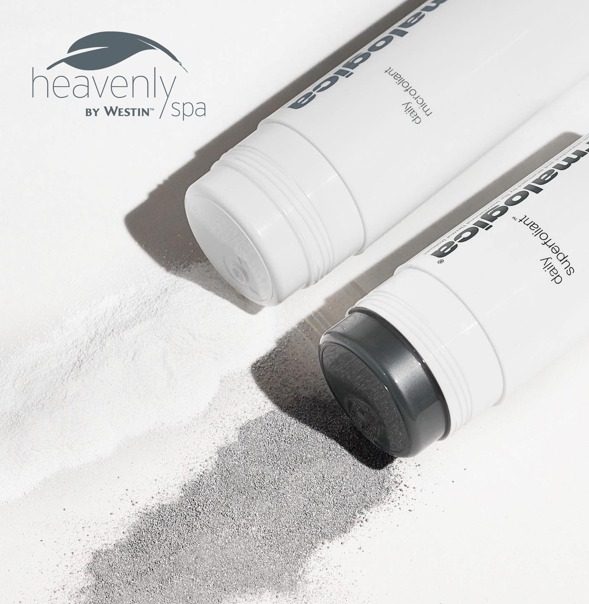 Heavenly Spa by Westin™️ is a nature-inspired sanctuary for total body, mind, and spirit renewal. It will offer a nurturing menu that combines traditional spa services and ancient healing practices with a unique holistic approach to wellness. Comprehensive facilities include 14 contemporary treatment rooms and a beauty salon. Key to the therapeutic benefits of all treatments is a separate his and hers thermal facilities, which will include hydro-pools, salt-wall saunas and steam rooms. Guests will be encouraged to unwind prior to spa rituals. An inner relaxation lounge acts as a pre and post treatment area with elixirs and healthy snacks.
Dermalogica is the number one choice of skin care professionals worldwide and was founded by a skin therapist. As a professional-grade skin care, Dermalogica know how to create custom skin care solutions that work – not just today, but for life. Dermalogica create highly customized regimens and services for every individual, because we know that no two skin conditions are the same. Dermalogica products work best when they are recommended by a Professional Skin Therapist for your unique skin. As a global brand, Dermalogica aware of the impact that our actions can have on the environment, and so we are committed to new Healthy Skin, Healthy Planet initiative. All paper and cartons that Dermalogica use are FSC certified to be sustainable for forests, Dermalogica also certified cruelty-free, gluten-free, and Vegan. Dermalogica have been clean since 1986, all formulas are free of artificial colors and fragrances, mineral oil, lanolin, S.D. alcohol, parabens, and microplastics.
For more information, please visit www.westinnusaduabali.com or social media @WestinBali.