17 Dec 2021 By AWAY IN STYLE
Dine In Style At Bagatelle Courchevel
This winter, Bagatelle's newly appointed Corporate Executive Chef, Rocco Seminara, and the restaurant's Executive Chef, Bilal Amrani, will unveil a brand-new menu. Far from the traditional Alpine dishes, it promises delectable culinary discoveries and surprising combinations of flavours. From the starter to dessert, the menu completes the lively atmosphere and spirit that is at the core of Bagatelle's charm.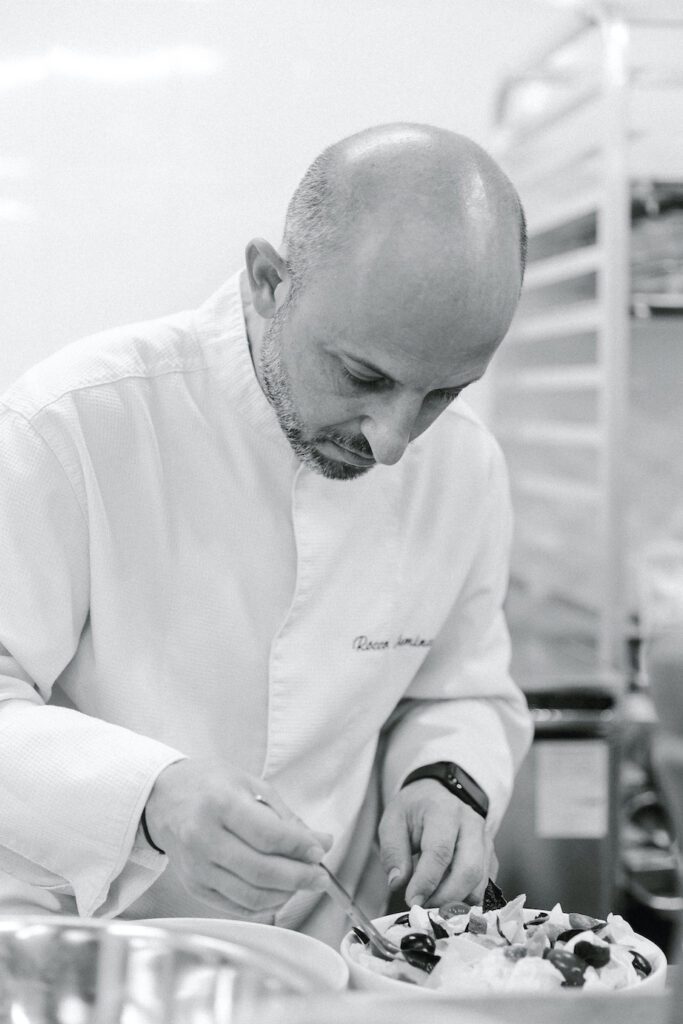 Chef-Rocco-Seminara
Nestled at 2 300m altitude in one of the most popular destinations in the Trois Vallées, region, Bagatelle Courchevel is surrounded by spectacular scenery. This alpine restaurant overlooks the slopes from its 500 square-meter panoramic terrace, offering 360-degree views of the French Alps.
Inside, the restaurant boasts a chalet aesthetic where natural materials, such as wood, delicately blend with the soft and refined tones. Bagatelle's signature colours, blue and white, serve as a nod to the mountain peaks that can be viewed through the long bay windows. The large benches and cosy armchairs match the warm and convivial atmosphere of the place.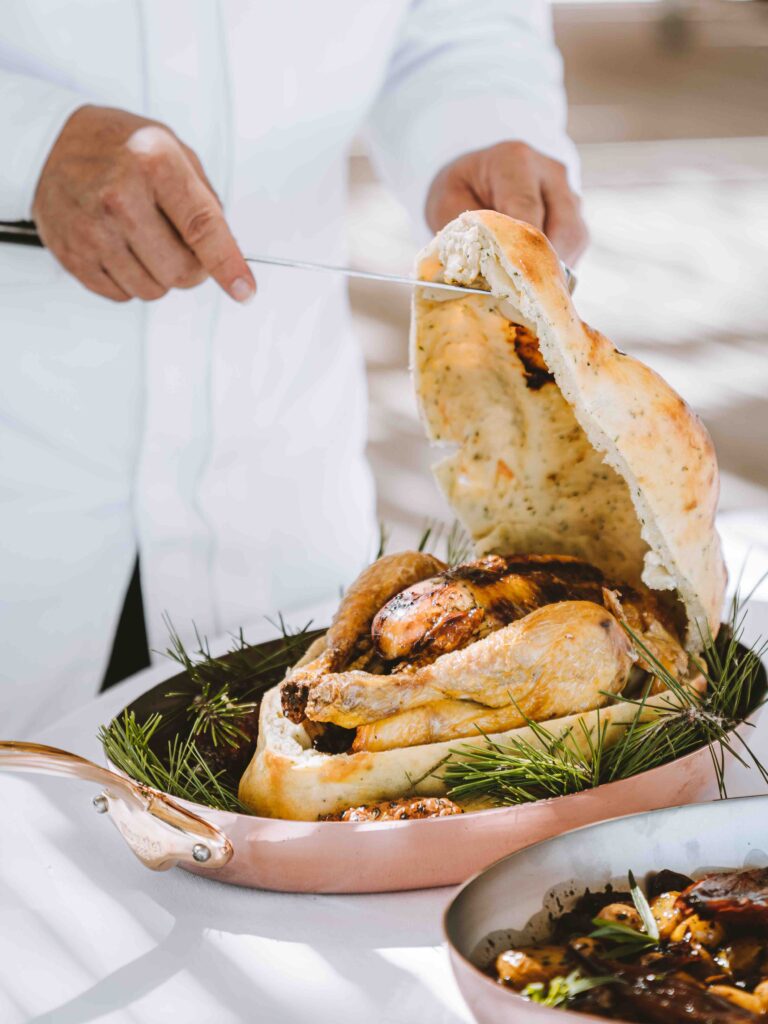 Bagatelle Courchevel transforms every moment into a unique experience, where joie de vivre and excellence exist in perfect harmony. This is reflected as much in the exquisite cuisine as in the eclectic musical program, curated for the season.
Thanks to the large bay windows that run along the façade, the interior is rich in natural light and guests can enjoy the spectacular scenery whatever the weather. With views of the snow-covered peaks and the incredible terrace, Bagatelle Courchevel's location makes it an incredibly unique destination in the Trois Vallées.
Bagatelle Courchevel welcomes its guests into a timeless and warm décor that is inspired by the traditional mountain chalet aesthetic. Wood is omnipresent in the restaurant with a modern feel and a contemporary style; lined with white-painted wooden logs, the walls complement the aged-oak furniture, and the exposed structural beams.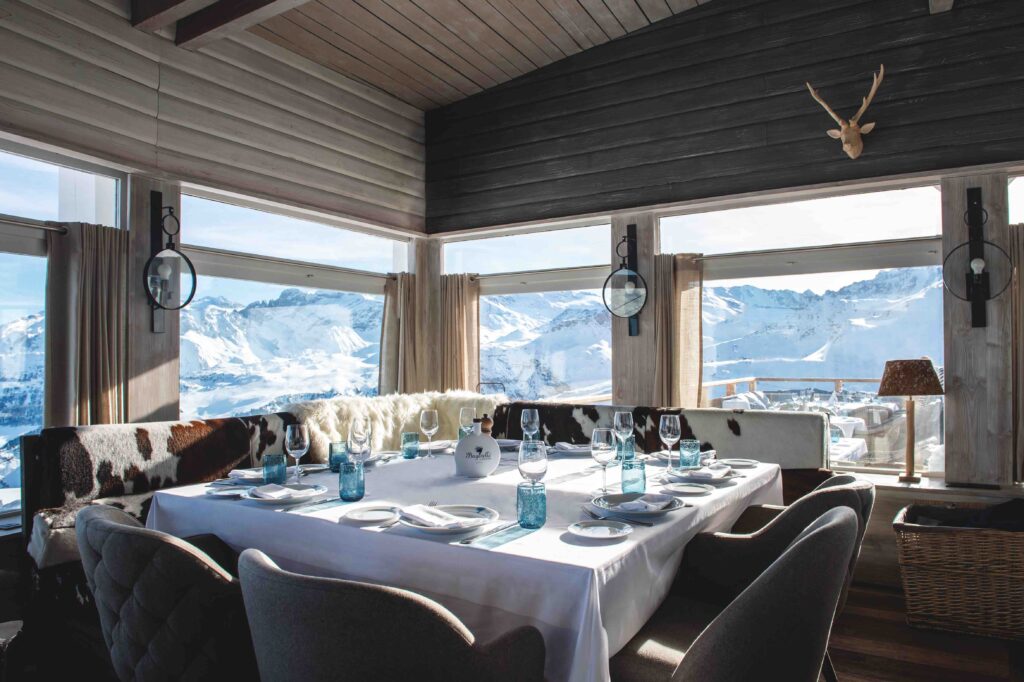 The tones are soft and elegant; blue and white are expressed in different shades and enhanced with anthracite grey and beige touches. The interior is adorned with a few decorative elements to honour the mountains: deer antlers, slate tiles behind the bar, and vintage skis…
Guests can settle into the upholstered Chesterfield-style sofas or on large benches clad with flannel and wool cushions. Tables of various shapes define the spaces, fostering a sense of conviviality in the restaurant.
The panoramic terrace is furnished with wicker armchairs, partnered with corner and round benches to welcome families and friends into a dynamic and refined atmosphere.
ADDRESS & ACCESS
Bagatelle Courchevel
Courchevel 1850, Sommet de la Loze 73120 Saint-Bon-Tarentaise
Via the Chenus cable car
OPENING TIMES
From 10th December 2021 until the beginning of April 2022 Monday – Sunday :
– 11:30am to 4:15pm (December – February) – 11:30am to 4:45pm (March – April)
CAPACITY
300 people on the terrace 150 people in the restaurant
RESERVATIONS
Telephone : +33 4 86 80 07 60
courchevel@bagatelle.com