15 Feb 2022 By Betty Chung
Discover Olivier Elzer's Creative World of French Cuisine at Clarence
Set to Open in March 2022
This Spring, Chef Olivier Elzer thrills Hong Kong's gourmands with the launch of his personal concept, Clarence, on the 25th floor of H Code. Helmed by his protegé Chef Simon So, Clarence is the gateway to Elzer's world of contemporary French cuisine, offering diners an exciting new dining experience.
A Unique New World of French Classics
Bringing together his culinary heritage with learnings from his time in Hong Kong,
Elzer
is on a mission to push the boundaries of French cuisine by elevating traditional recipes and flavours with Asian cooking methods and his personal brand of creativity.
"Having trained under so many Michelin chefs, I always knew I wanted to develop my own style and create a new format of French cuisine. I've been cooking for 27 years and having achieved 23 stars, I wanted to create a unique dining experience at Clarence that combines my 13 years in Asia with the soul, heritage and traditions of French cuisine," explains Elzer.
With some of the world's greatest chefs such as Joel Robuchon, Jean Yves Leranguer and Pierre Gagnaire as his mentors, Elzer developed a strong foundation in traditional French cuisine alongside a strong passion for innovation. Elzer has done the same with his protegé Simon So through their decade long partnership, imparting a wealth of knowledge and in turn, entrusting So to helm the envelope-pushing Clarence.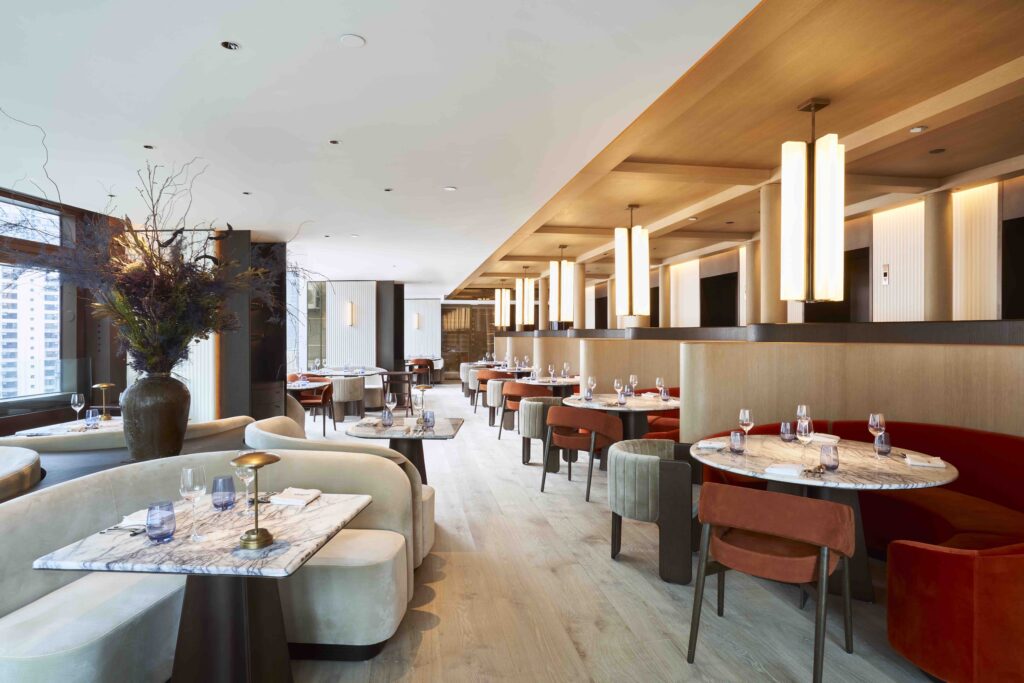 Enjoy a Different Dining Experience Every Time
Clarence turns French cuisine on its head, making it lighter through methods such as charcoal grilling, steaming, and teppan. With four distinct dining areas – Raw & Wine Bar, Sommelier Room, Main Dining Room and The Lounge – Clarence offers a multitude of dining experiences for every taste and craving with an air of privacy through each section of the contemporary restaurant.
The open kitchen offers guests in the main dining room uninterrupted views of the chefs working on custom-made steamers, teppan and robata grills. Here, guests can experience Elzer's newly patented "Yakifrenchy" concept, which uses the traditional Japanese robata method to breathe new life into classic French dishes. The Yakifrenchy menu offers something for everyone, from Challans Duck Confit, to Frogs Legs Pastis, Snails Burgundy, and Ratatouille and Confit Potato Ratte, all presented on skewers yakitori style.
As Elzer wanted to pay homage to local dining culture where friends and family gather over shared plates, often with whole fish and chicken, the menu will showcase a range of French fish like Dover Sole and Skate Wing served whole and steamed on the bone in true local sharing style. Specialty meats like 2KG of Challans Duck and a whole 1.2KG Yellow Chicken are also designed to share, perfect with creative takes on traditional side dishes like Garlic Confit and Charcoal Burnt Mashed Potato. Clarence's menu will also showcase daily specials and seasonal features, surprising guests at each visit.
For diners preferring a lighter meal, the raw fish and wine bar brings a Japanese sushi counter inspired dining experience to Clarence, complemented by Clarence's extensive wine and champagne collection. Elzer's strong foundation in technique and ingredients sourcing allows him to transform the freshest produce available into simple yet refined dishes that speak for themselves. Guests seated at the bar can enjoy raw preparations of premium catches uncommonly found in Hong Kong, as well as discover a new favourite bottle through specially curated wine flights. Must-try dishes include Smoked Trout made in a custom Traeger smoker, served with avocado wasabi and garlic oil; Arctic Char Gravlax enriched with Bottarga Muggine, a traditional dried mullet roe; and refreshing Black Prawns marinated with lime and tonka bean which impart notes of warmth in addition to the bright citrus.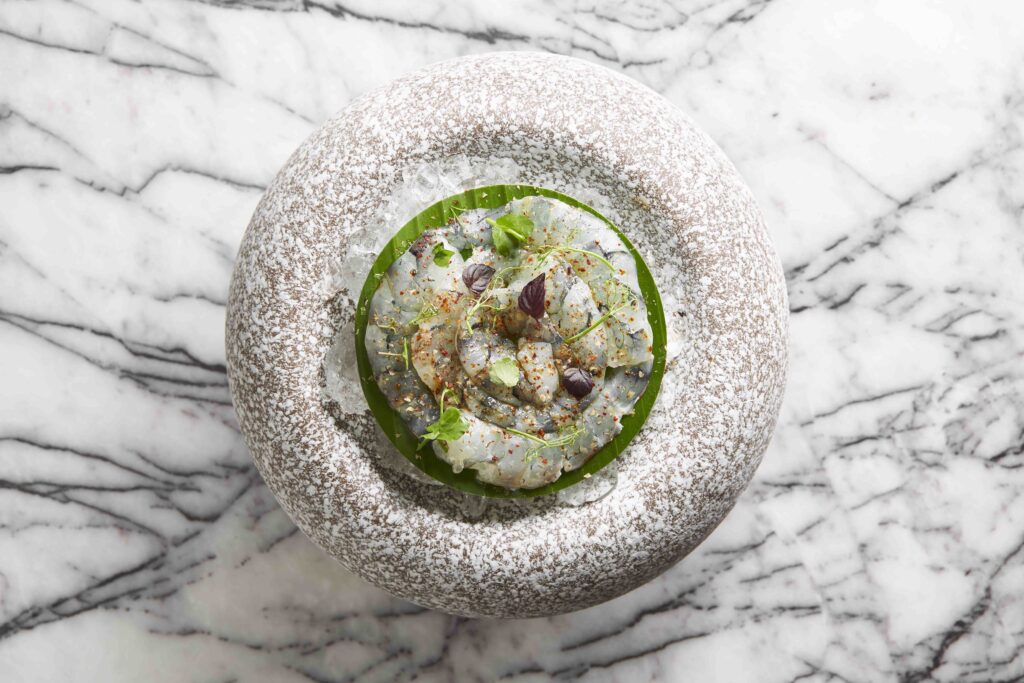 Discover An Unknown World of Wine in The Sommelier Room
At the heart of Clarence is the Sommelier Room, encapsulating the world of fine wine. Reminiscent of France's traditional wine cellars, the Sommelier Room features an opulent fourteen-seat black marble tasting table under a vaulted brick ceiling and stepped red brick walls, surrounded by floor to ceiling wine fridges. The fridges house a curated collection of rare and exquisite wines as well as back and mature vintages from iconic producers and rising stars alike, some of which cannot be found elsewhere in Hong Kong. A private back cellar featuring some of the most coveted labels in town is every wine lover's dream come true, where guests are invited to personally explore and choose their own bottles. The dining experience in the Sommelier Room is truly one of a kind, with dedicated food pairings from the menu guided by the wine list. Guests can also indulge in a specially curated selection of cigars in The Lounge, an intimate space overlooking Tai Kwun to take refuge from the hustle and bustle of Central.
This March, discover Olivier Elzer's unique take on French cuisine, presenting new tributes to French produce, classic recipes and flavours. Paired with an exclusively curated collection of fine wines and champagnes, guests can satisfy their hunger for discovery and taste for something new at every visit.
Clarence is located at 25/F, H Code, 45 Pottinger Street, Central, Hong Kong. Tel: +852 3568 1397. For more information and updates, you can visit
clarencehk.com
, or join Clarence on Instagram @clarencehongkong.