Discover The Gaarden with Hoegaarden at Clockenflap Music & Arts Festival
The official beer partner invites festival goers to slow down and relax at the spacious beer garden featuring fruit-flavoured brews and a brand-new refreshing sorbet giveaway
Authentic Belgian wheat beer brand Hoegaarden is joining forces with Clockenflap as the Official Beer Partner of Hong Kong's biggest international outdoor music and arts festival. This year's event, taking place at the Central Harbourfront from Friday 3rd to Sunday 5th March 2023, will see the heart of the festival   transformed into a botanic beer garden for Hoegaarden The Beer Gaarden – the festival's most extensive green space where guests can slow down and relax with Hoegaarden's wheat beers and discover its latest, low-alcoholic Fruity Range - Hoegaarden Rosée and Peach wheat beers, and matching sorbets.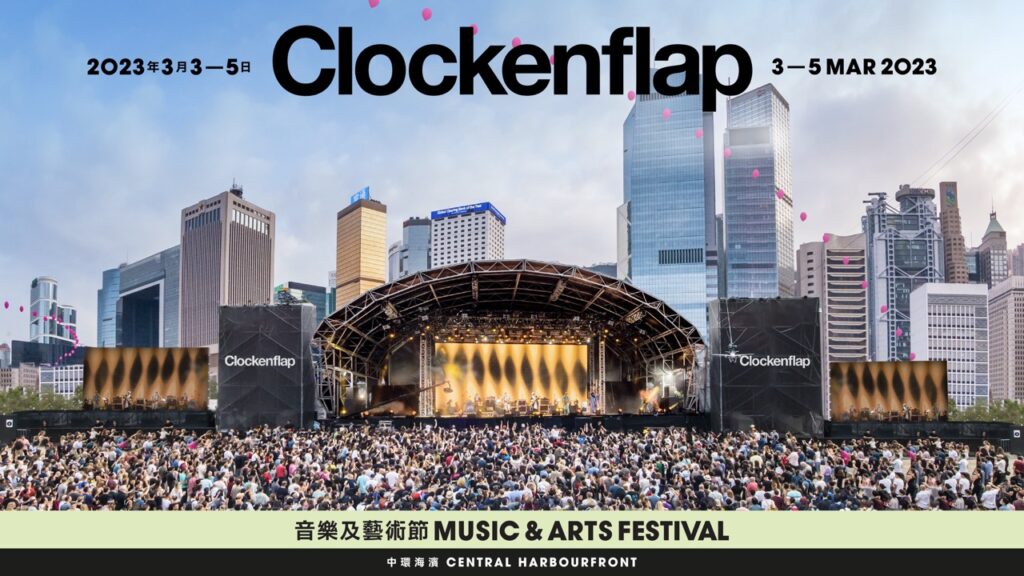 In addition to a botanical-themed bar, The Gaarden will feature a variety of fun photo opportunities including an eye-catching welcome sign, a photo booth with a green wall and the Hoegaarden Bike. Staff will be on hand to help create fun slow-motion gifs for social media sharing. There will also be an array of chill-out areas complete with bean bags, picnic tables and parasols for festival goers to relax in the shade with friends and family while enjoying their refreshing Hoegaarden beers and sorbets.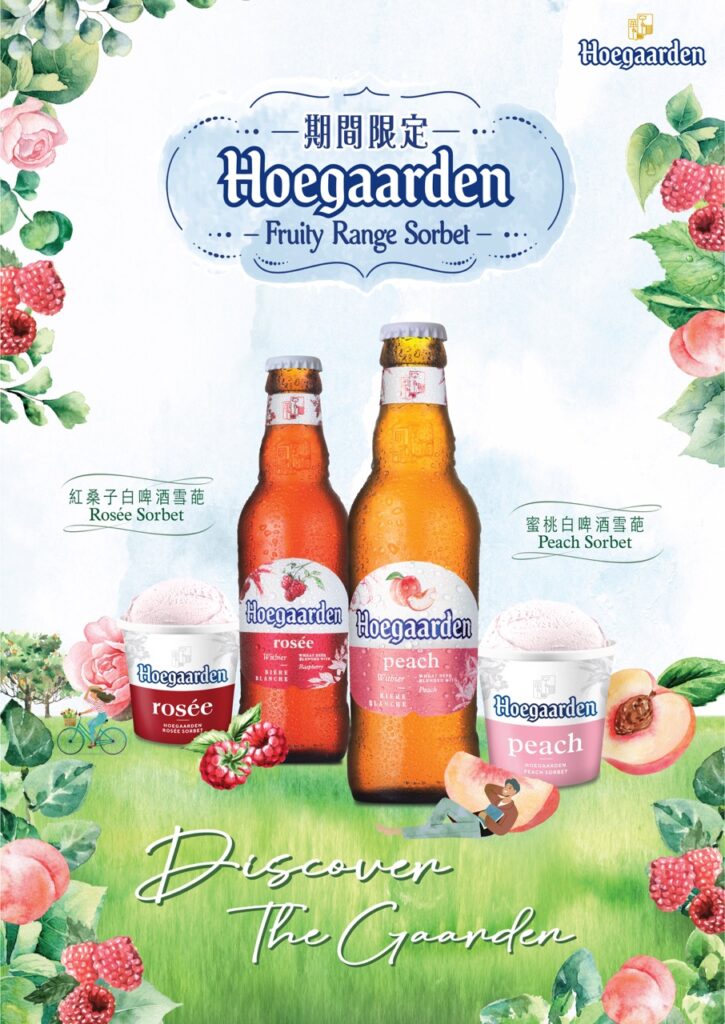 Special offers and activities throughout the festival include a free Fruity Range Rosée or Peach Sorbet (containing alcohol) with the purchase of a Fruity Range Rosée or Peach beer (limited to 10,000). Made in Hong Kong and available for the first time in pre-packaged cups, the Fruity Range Sorbet features smooth and creamy sorbet infused with Hoegaarden Rosée and Peach. The Gaarden will also feature a Flower Crown workshop where guests can create their own unique headpieces to wear at the festival. Guests can enjoy free registration for the workshop simply by presenting their sorbet cup in The Beer Gaarden. Easy-breezy!
Hashtags: #Hoegaarden #FruityRange #DiscoverTheGaarden
About Hoegaarden The Beer Gaarden @ Clockenflap Music & Arts Festival
Date: Friday, Mar 3rd: 17:00 – 22:30 | Saturday, Mar 4th & Sunday, Mar 5th: 12:00 – 22:30
Address: Central Harbourfront