Discover The Magical And Mystical Hotel TUGU Bali
By Drew Kim
The magical, mystical Hotel Tugu Bali offers an unparalleled experience, immersing guests in the romantic and forgotten tales of Java and Bali. The hotel, owned by an Indonesian, is truly unique and stunning, featuring an impressive collection of antiques and one of the largest original art collections in Southeast Asia tastefully displayed throughout the resort.
Situated in the prime area of Canggu, Hotel Tugu Bali takes guests on a journey through Indonesian culture and history from the moment they arrive. The hotel's 22 villas and suites each boast their own unique style and characteristics, providing an intimate and luxurious stay. I had the pleasure of staying in the sublime Rejang Suite, which boasts an antique timber interior, deep colours, a unique carved four-poster bed, and chic, luxurious bathrooms handcrafted by local artisans. The suite also features a dreamy intimate private spa area with a unique sunken bathtub and an antique daybed thoughtfully arranged next to the bath. The room was spacious and also well-appointed with beautiful older style Dutch-influenced furnishings and traditional Indonesian art, ensuring a restful night's sleep.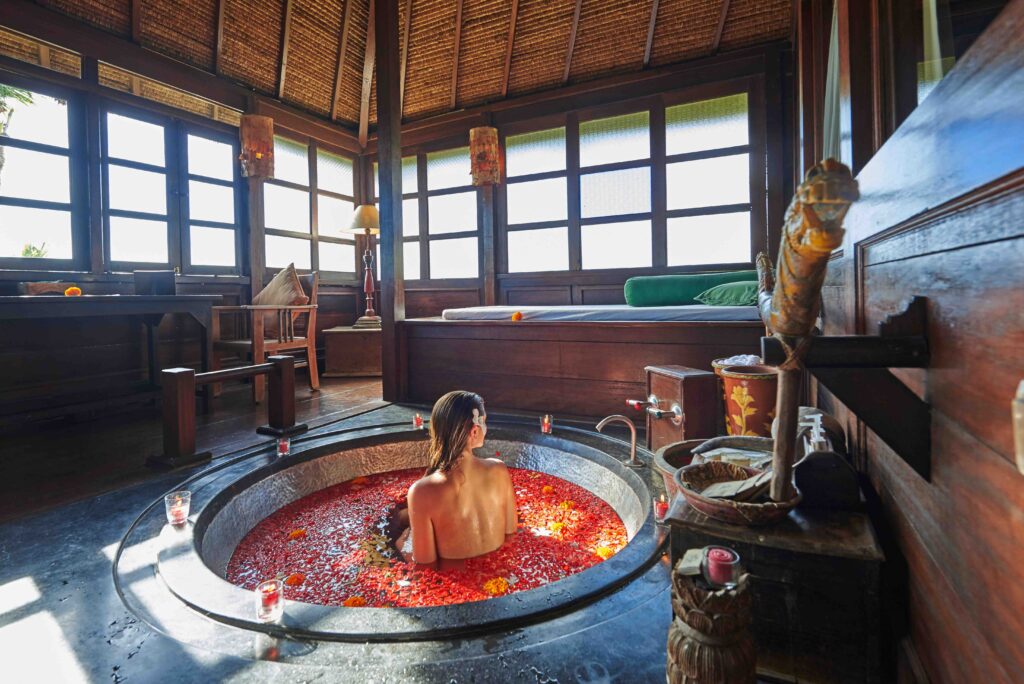 One of the highlights of my stay was indulging in afternoon tea at the stunning Bale Puputan. This enchanting room, adorned with antiques of venerable Balinese royalty from the 19th century, has a fascinating history commemorating all Balinese heroes who sacrificed their lives in preference to facing the humiliation of surrender during the Paputan Wars in 1906. Hotel Tugu's concept for presenting afternoon tea was wonderful and unique, and only they could have pulled it off.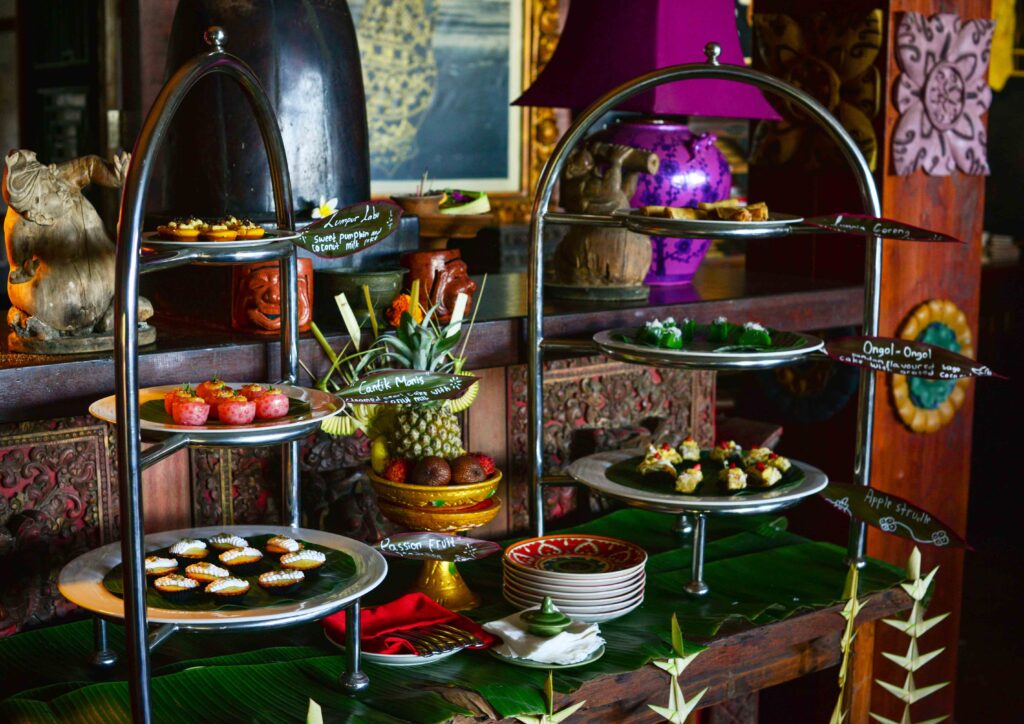 Ji Restaurant Bali, the hotel's restaurant, is a must-visit especially during sunset. It serves delicious Indonesian and pan-Asian cuisine in a breathtaking ambiance with views overlooking the beach, making it the perfect spot for a romantic evening out. The restaurant also has a great selection of wines and cocktails to complement the meal.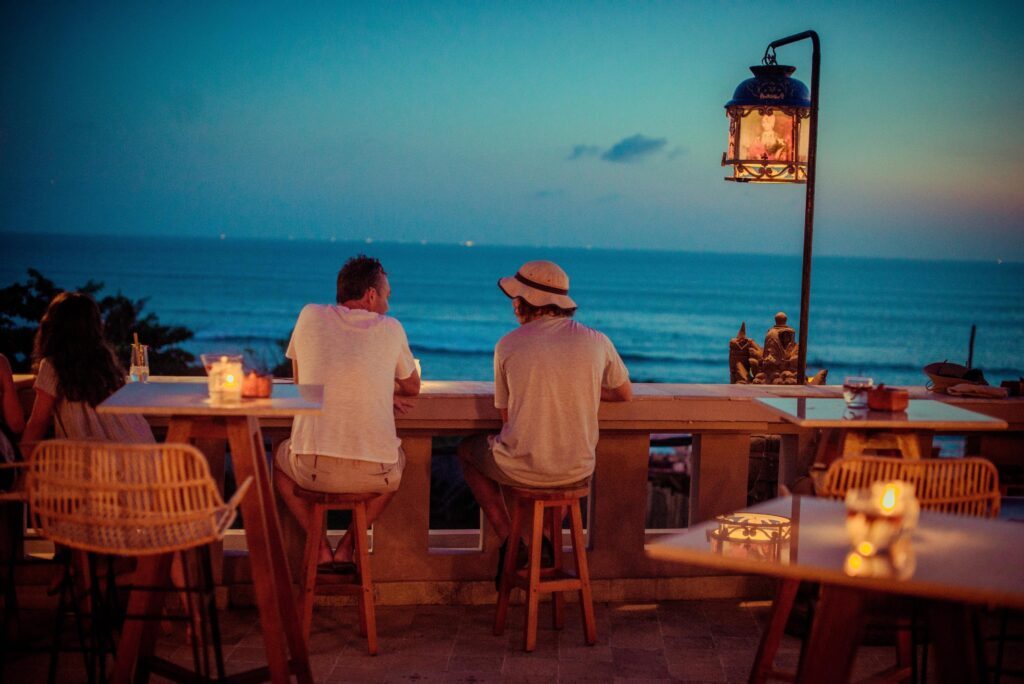 The staff at Hotel Tugu Bali are incredibly friendly and welcoming, going above and beyond to ensure guests' comfort and enjoyment. They are always available to help with anything from booking a tour to arranging transportation or making a dinner reservation. There are so many fabulous aspects to this gem of a hotel. The Mantra Spa is spiritually serene and surreally mystical and when my masseuse enchants the Kamar Mantra, There is a connection here and and 90mins is never enough.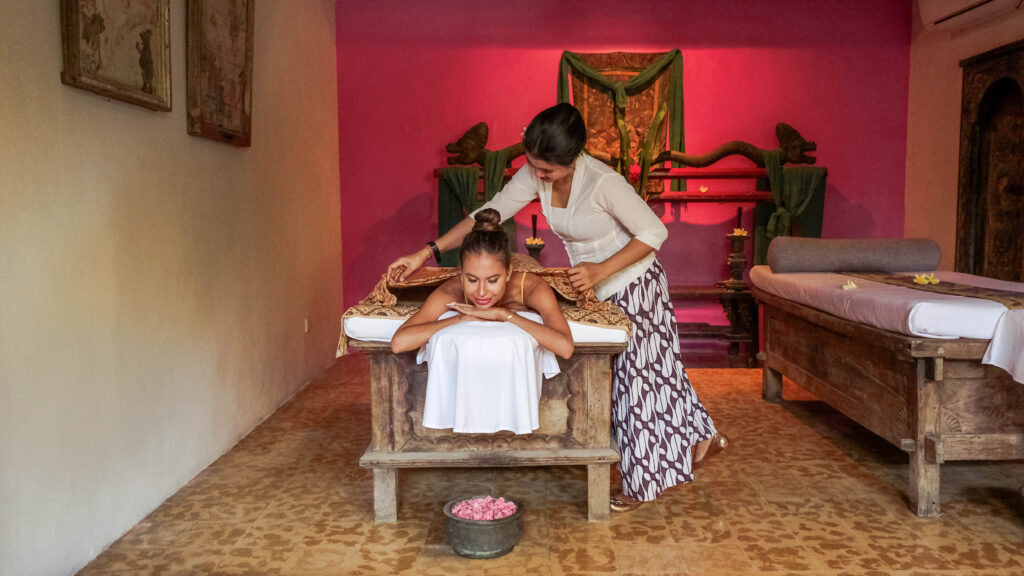 In conclusion, Hotel Tugu Bali is the perfect choice for anyone seeking a unique and luxurious experience in Bali. The hotel's location, beautiful decor, stunning outdoor spaces, delicious cuisine, and attentive staff make it an unforgettable place to stay.