Embrace the Wonders of Nature with Exceptional Water Expeditions at Song Saa Private Island, Cambodia's Leading Ethical Luxury Resort
Nested in the pristine beauty of Cambodia's Koh Rong Archipelago, Song Saa Private Island is renowned as a sustainable sanctuary of uncompromising luxury that celebrates the beauty of the untouched surrounding wildlife and supports environmental and community programs to preserve Cambodia's distinct nature and culture. Surrounded by the dazzling turquoise waters of the Gulf of Thailand, the ethical luxury resort offers discerning guests a host of water expeditions for an enchanting glimpse of the natural landscape and an opportunity to interact with marine life.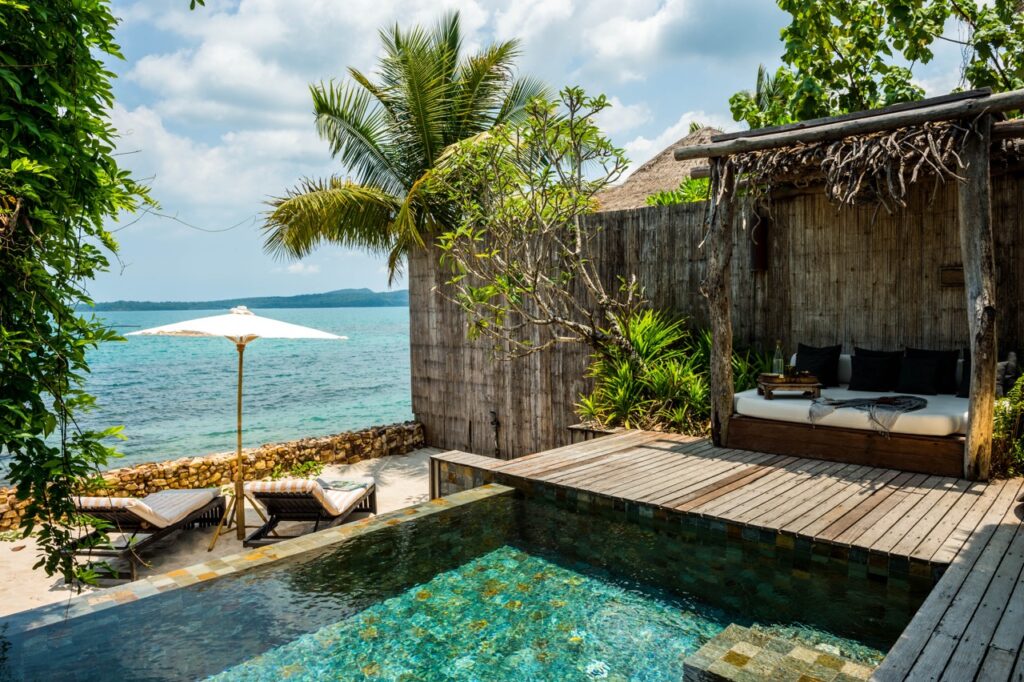 Water enthusiasts are invited to enjoy a range of complimentary water sports available at Song Saa Private Island, including paddle boarding, kayaking, windsurfing, Hobie catamaran and sailboatwhich are fun and relaxing ways to navigate along the island's coastline, paddle in the waters of the archipelago and explore the nearby beaches and hidden coves on private boat charters.
Created with sustainability in mind, Song Saa Private Island reflects the beauty of the Cambodian coastline while breathing in time with nature. The resort continues to dedicate itself to marine conservation to ensure guests can experience the exceptional water expeditions, immerse themselves in the natural beauty of the Koh Rong Archipelago while preserving the unique ecosystem of the area. Spanning the isles of Koh Ouen and Koh Bong, affectionately known as "The Sweethearts" by locals, Song Saa Private Island is an intimate escape for all lovers of responsible luxury that embraces nature, conservation, and sustainability.