4 Apr 2022 By Betty Chung
Executive Chef Announced to Raise the Bar for Phuket's Newest Beach Club
Some decade or so after working together previously Carpe Diem owning partner Benny De Bellis and Chef Kiattisak (Aek) Yeechun are reunited again at last. The two hospitality professionals have often spoken trying to find ways to work together again, and as the cliché goes, all good things come to those who wait.
Owning partner Bruce Hanrahan comments, "With the grand opening of Carpe Diem, we knew we needed a special Executive Chef, one who understands the level of service we expect to offer our guests and more importantly a cook who really understands his produce, locality and how to use seasonality in what we offer here." He continues, "With Chef Aek's experience and reputation we knew we needed him to come on board, join our family and bring his talents to what we are working towards".
Beginning the management path of his career in the busy kitchen of the JW Marriott Phuket Resort & Spa, Chef Aek has found his niche in managing kitchens as Executive Chef in some of the swankiest and most demanding beach clubs in Phuket.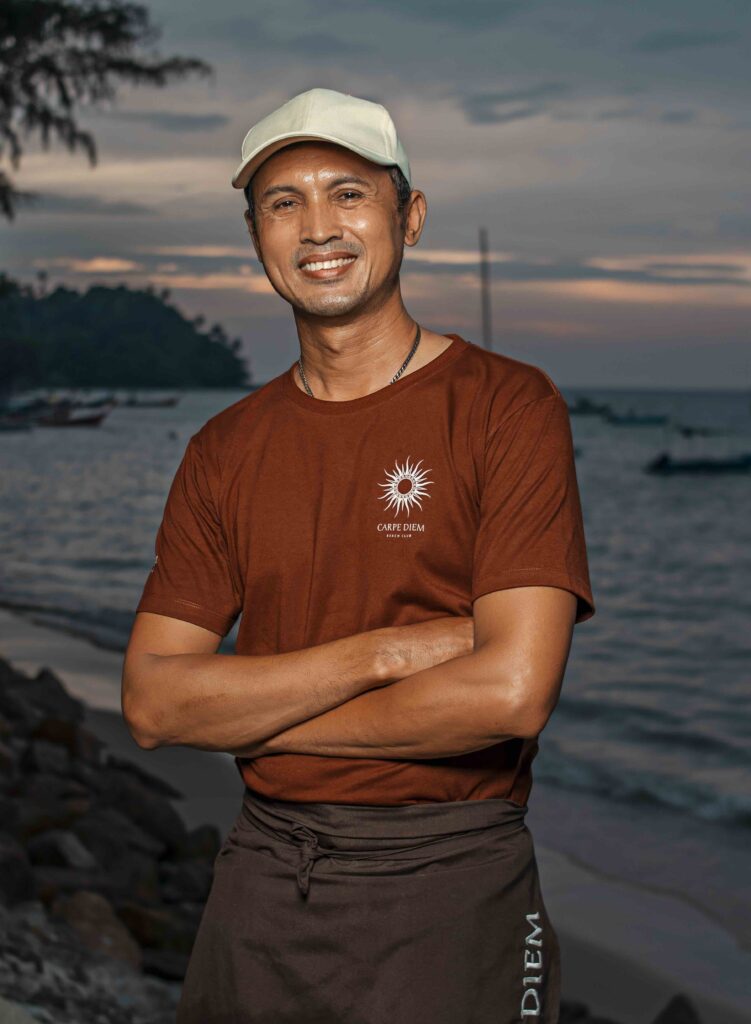 The versatility of preparing such a large array of international cuisines has always been one of the highlights of beach club cooking for Chef Aek, and his natural flair for European style cuisine makes him the perfect fit to head up the culinary creations at Phuket's newest beach club.
Chef Kiattisak Yeechun says, "Carpe Diem will bring everything I have learnt about Mediterranean cookery to life. The beauty of the menu here is that although there are some Thai dishes and some fantastic Japanese that we do very well, the focus is bringing a true taste of the Balearics to the shores of Phuket."
The vision of the food and beverage direction for the beach club is a combination of owners Bruce and Benny's childhood. Benny was brought up in rural Italy and Bruce had a heavily influenced Spanish influence. The atmosphere is friendly, welcoming with a super slick service orientation.
Carpe Diem Beach Club Phuket