Explore the Latest Travel Essentials for the Summer Holidays
TUMI's Brand-new Fall 2023 Collection Embraces Hypercraft
This Fall, TUMI is setting out on an expedition in search of new and familiar terrain, finding the frontier and crossroads of technicality, functionality and meticulous attention to detail. Embracing the mindset of Hypercraft, TUMI has been inspired to push the interconnectivity of past knowledge and modern techniques to design products that go above and beyond in terms of style, durability, versatility and performance.
The 19 Degree Aluminum collection expands to accompany the modern traveler in every aspect of their lives, with Dark Denim featuring as the new seasonal colorway. With shells made from post-industrial recycled materials and linings made from PET (plastic bottles), the 19 Degree collection is getting a colorful twist for Fall 2023 with new hues and textures. New colors include: Slate Blue Texture, Blush/Navy Liquid Print, Hunter Green, Deep Plum, and Red that offer a subtler, sleek style. Highlights include the International Expandable Carry-On and Extended Trip Expandable Packing Case, both featuring handy zipper expansion. Meanwhile, the 19 Degree Titanium continues its legacy as the luxury benchmark in travel. New for Fall 2023 are the Briefcase and Extended Trip Packing Case, the latter of which adopts all the beloved features of the International Carry-On in a larger scale, allowing the modern traveler to integrate 19 Degree Titanium into even more facets of their lives.
Aesop
Arrival and Departure Travel Kits – Body Care Essentials On the Go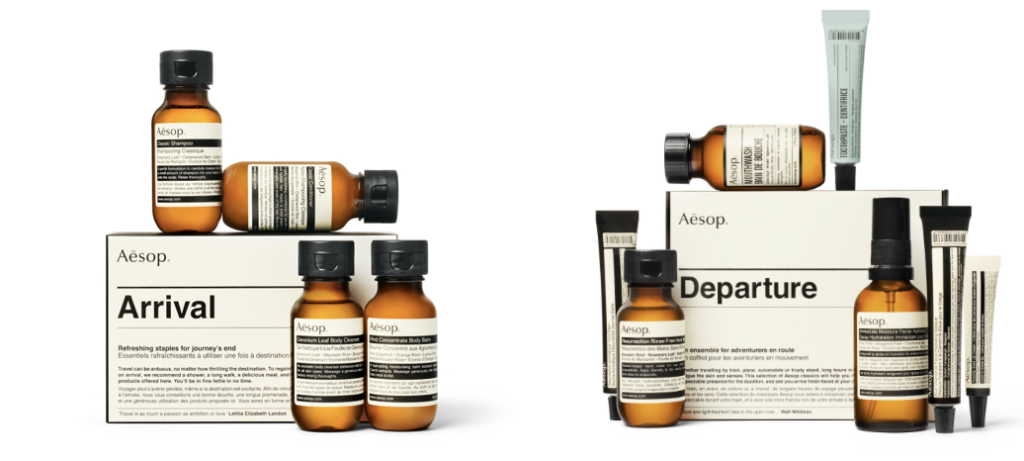 Arrival (HK$270) is a travel kit containing four Aesop Hair and Body Care staples to help revive weary travellers at journey's end and beyond, providing gentle, aromatic cleansing and hydration for all skin and hair types. Upon arrival at your destination, step into a reviving shower and cleanse the hair and scalp with mild Classic Shampoo; follow with Classic Conditioner to leave the hair hydrated, soft and shining. Wash away grime and fatigue with invigorating, aromatic Geranium Leaf Body Cleanser; post-shower, massage Rind Concentrate Body Balm generously from neck to toe to leave the skin fragrant, smooth and supple.
Compact and eminently portable, Aesop's Departure (HK$460) travel kit contains seven travel-sized essentials from the company's Skin, Body and Personal Care ranges, all of which comply with international restrictions for in-flight carriage of liquids. With formulations to cleanse and moisturise the hands, maintain optimum hydration for the skin, ensure oral hygiene, and soothe the mind and senses, it is a collection that makes for impeccable upkeep throughout any journey regardless of mode of transport. Departure is an ideal gift for frequent flyers, and pairs perfectly with Arrival. Both kids are packaged in compact cartons, and are available at all Aesop signature stores, department store counters, and Aesop Online.
The North Face
THE NORTH FACE Launches FW23 Outdoor Exploration Collection
Fully Equipping Explorers for Hiking and Trail Running Excursions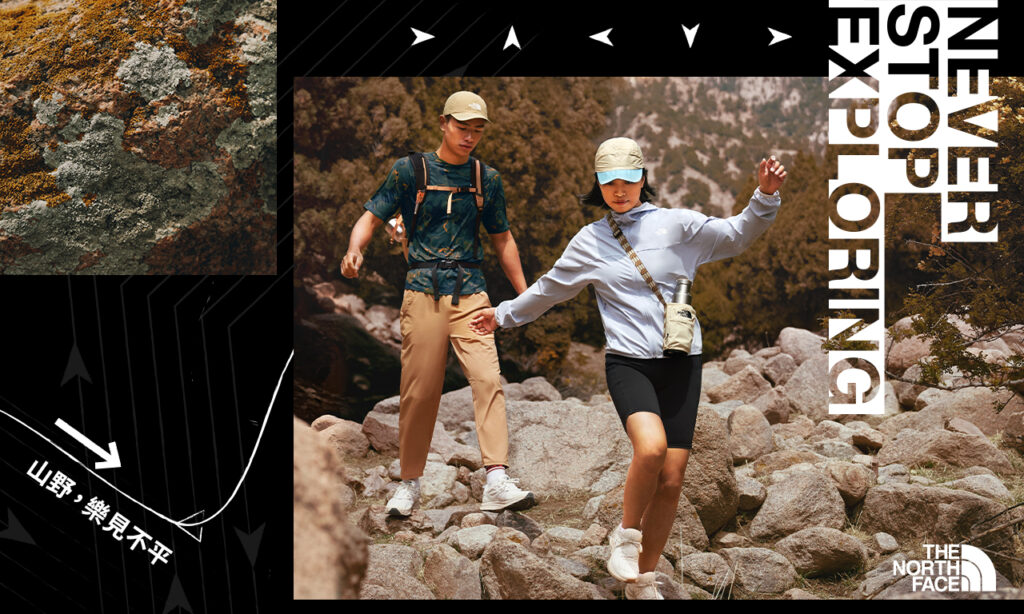 This Fall, The North Face is launching a new Outdoor Exploration Collection, catering to the needs of outdoor explorers tackling a variety of challenges and terrain – perfect for travellers going on an adventure this summer! The new collection comes with 2 capsules – The Hiking Collection, which is in stores now, and The Trail Collection which will land in Hong Kong in August 2023.