Fred Jewellery Selection For A Bright Year Of The Tiger
Inspired by red and golden colours that represent happiness and luck in traditional Chinese culture, FRED has prepared a special selection of joyful and vivid jewellery to celebrate the upcoming Year of the Tiger.
A cable in flourishing red combined with a lustrous gold buckle, FRED's iconic Force 10 bracelets become a symbol of auspiciousness in the New Year. Taking inspiration from sailing sports, the Force 10 buckles wrought in precious metals come in large and medium sizes, with or without gleaming diamonds. The cables are as versatile – available in red and gold styles of different materials and lengths, allowing all family members to find a fitting new year gift. Bearing the same buckle motif from the collection, Force 10 rings and earrings perfect and complete your new year looks!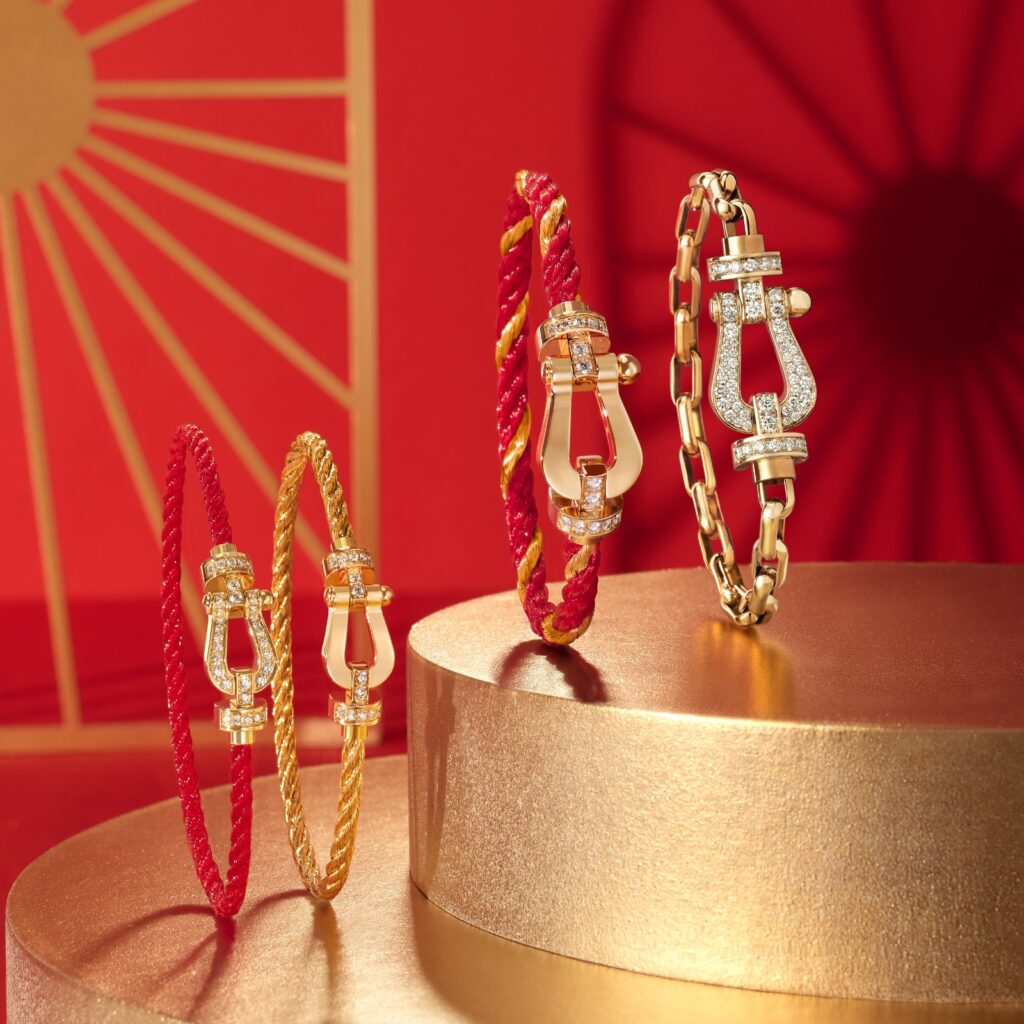 The emblematic double-ring design of the Chance Infinie collection implies good luck, and hence an indispensable lucky charm in the New Year. The lemniscate-shaped "∞" motif not only represents infinity, but it also looks like "8" – the lucky number in Chinese culture – bringing good fortune to the wearer. In addition to the various rings is the recently launched Chance Infinie lucky pendant; the lucky knot motif is elegantly placed on a mother-of-pearl disc, creating a glittering lustre of diamond and gold.
Completing the selection is a Pretty Woman necklace in pink gold and ruby, celebrating love in all its forms. The "Heart within the Heart" design ensures it to be the warmest piece to give to others or oneself, as a token of filial, parental love, or even of a great friendship.
Gold for good fortune and red for prosperity; together with FRED, let's anticipate a Year of the Tiger full of hope and love!