Friend of OMEGA, Louise Wong and Ayla Sham, Visit the OMEGA Museum and Factory
During their recent visit to Switzerland for the OMEGA Masters golf tournament, Louise Wong and Ayla Sham embarked on a joint visit to the OMEGA Museum and factory, situated in Bienne. During their hours exploring the brand, they gained profound insights into OMEGA's rich history and remarkable innovation.
Prior to commencing their tour, Louise and Ayla were presented with laboratory coats bearing their own names. From the factory, they were then able to enjoy an immersive experience at the OMEGA Museum, experiencing interactive exhibits, including a thrilling race on a 9-meter athletics track with official timekeeping instruments. A perfect introduction to OMEGA's historic role at the Olympic Games.
Louise said "It has been nearly a year since I became a Friend of OMEGA, but I have always held a deep admiration for the brand's captivating story. Stepping into the factory, I was immediately struck by the interaction between mechanical components and human craftsmanship. During the visit to the museum, I particularly loved seeing OMEGA's moon landing timepieces. I frequently wear my own cherished Dark Side of The Moon! The exhibition area inspired by the moon allowed me to really understand the achievements of that time in history and the unique role that OMEGA played in the journey."
For Ayla, the most unforgettable aspect of the visit was the world of James Bond. She said, "OMEGA's enthralling history, encompassing its space legacy, deep-sea adventures, and its enduring association with James Bond has left an indelible impression on me. During my second year as a Friend of the brand, I had the utmost pleasure of visiting the OMEGA Museum and factory. The most remarkable highlight was seeing the James Bond Seamaster collection. It evoked fond memories of watching James Bond movies with my father. I even captured photographs to share with him, in the hopes of one day being able to revisit together."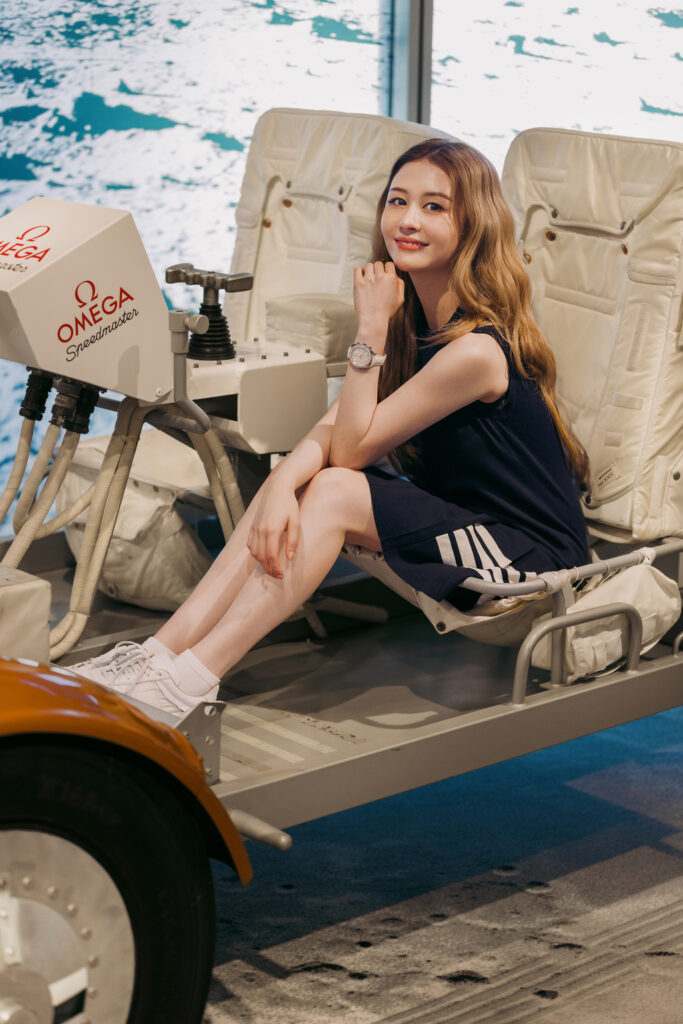 For their visit, Louise and Ayla wore the exquisite timepieces from OMEGA's Seamaster in Summer Blue collection and the Speedmaster 38mm. Louise's Seamaster 300 watch, with its harmonious blend of deep and light blue tones, perfectly complemented her all-black ensemble, exuding an understated yet elegant charm. Ayla's Speedmaster 38mm, a fusion of fashion and functionality, radiated her youthful vibrancy.