24 Aug 2021 By AWAY IN STYLE
Furla F/W21 campaign | The Joie De Vivre
The Furla Fall Winter 2021 campaign is a tribute to the joie de vivre: encouraging us to live with lightness and originality. Embedded with messages of inclusiveness, friendship is illustrated as the true bond that binds. The storytelling is built around the playfulness and pleasure generated by fun itself.
Grace and elegance of choreographed gestures are portrayed by images that underscore dynamism as a symbol of vitality and lightheartedness. The silhouettes of the models interact in open spaces, where the landscape, represented by green meadows and branched intertwining, never overpowers history. The verdant expanse serves as a canvas where life's treasured moments are crystallised in time.
Uniquely cut images and various frames cornice scenes of camaraderie in a series of intimate portraits, as the new collection emerges as the true protagonist.  In addition to winter's novelties, such as the Furla Portagioia, the Furla Splendida, the Furla Miastella and the Furla Sirena bags; new lines of footwear, watches and eyewear are added to the collection.
Natural daylight accentuates the charm of a vibrant color palette distributed over the highlights of the collection. They are evocative nuances that reflect the colors of nature, as an inexhaustible source of positivity, purity, and desire to dream. To complete the picture, there is a well-finished styling with balance, through which the craftsmanship, the quality of the materials and the refinement of the details emerge. All elements that highlight the importance of the brand's DNA.
The soundtrack of the video is "Bello" by Cyril Giroux, chosen by Furla to highlight its Italian roots and echo its heritage and core values.
The result is a story told via images that enhance life, and the joy derived from sharing precious moments with those we love.
The new Fall Winter 2021 campaign is a continuation of the #funfurla digital communication project, launched last season. Through social media, the brand's initiative aims to reach Millennials and Gen Z, with a dedicated, dynamic and engaging language.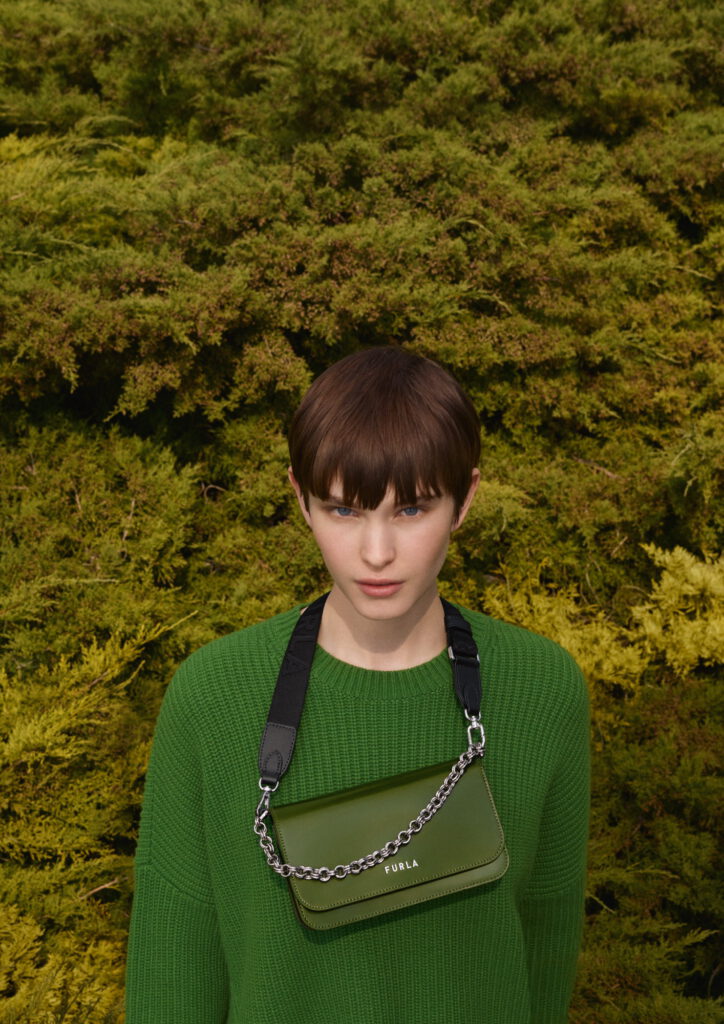 Credits
Creative Direction: Macsiotti
Photos: Dario Catellani
Video: Lorenzo Gironi
Stylist: Vittoria Cerciello