20 Apr 2022 By Betty Chung
"GANNIBAL" – A THRILLING NEW HIGH-STAKES JAPANESE DRAMA
"GANNIBAL" – A THRILLING NEW HIGH-STAKES JAPANESE DRAMA FROM THE MINDS BEHIND AWARD-WINNING PRODUCTIONS – SLATED FOR RELEASE ON DISNEY+ THIS WINTER
The nail-biting live-action adaptation of the hit manga series about dark and mysterious disappearances in a remote Japanese village will stream exclusively on Disney+ later this year
JAPAN: When Daigo Agawa first took up the mantle of police officer for a sleepy Japanese town, he was warmly welcomed by villagers of all ages. However, when an elderly resident dies under mysterious circumstances, Daigo uncovers a shocking series of horrific events that will leave viewers questioning just how well they know their neighbors, in the upcoming original drama – Gannibal. 
The first local Japanese production to be announced exclusively for Disney+, Gannibal is based on the wildly popular manga series of the same name by Masaaki Ninomiya that has sold 1.7 million copies since it first launched in 2018.
Set in the fictional Japanese village of Kuge-mura, Gannibal will see police officer Daigo Agawa (played by award-winning actor Yuya Yagira) arrive in the sleepy rural village a broken man. Recovering from a traumatic experience that threatened to break his family apart, Daigo will attempt to rebuild the bond between his wife and daughter while also upholding law and order throughout the village. While things start off promisingly for the new hire, a series of shocking events begin to unfold that will lead Daigo to the horrifying realization that something is deeply wrong with the village and those who live there. Thrown into a hostile environment with suspense around every corner, will the latest police officer to roam the streets of Kuge-mura be able to bring those responsible to justice before it's too late?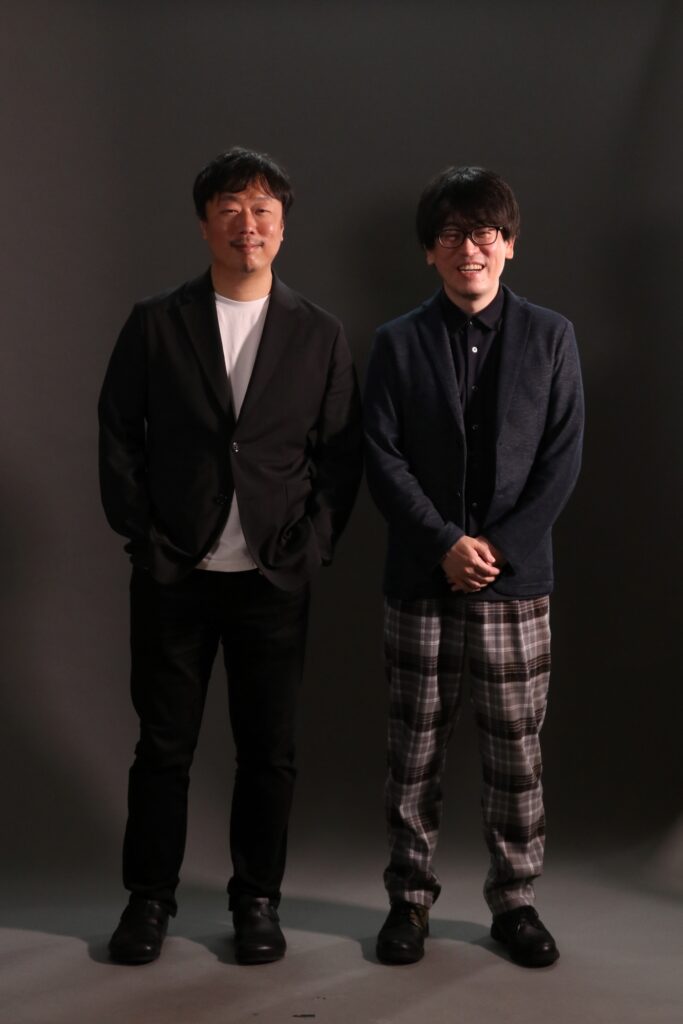 Producer Teruhisa Yamamoto (L) and Screenwriter Takamasa Oe (R)
Featuring a dream team of Japanese creatives and actors, Gannibal has drawn together some of the country's hottest talent to bring this thrilling horror series to life. Co-produced by Teruhisa Yamamoto, producer of this year's Academy Award-winning Drive My Car and Tatsuya Iwakura, producer of several high-profile Japanese titles including Kakegurui and Yamikin Ushijima-kun, and directed by Shinzo Katayama (Siblings on the Cape) – whose latest film Missing was announced as a selection for the New Currents category at the 26th Busan International Film Festival – Gannibal was also adapted for the screen by Best Adapted Screenplay Academy Award-nominee Takamasa Oe. Oe, recently wrote the screenplay for Drive My Car, which won the Best Screenplay Award at the Cannes Film Festival, the first ever Japanese film to win this award. He has also received prestigious awards at the National Society of Film Critics Awards, Los Angeles Film Critics Circle Awards and Toronto Film Critics Circle Awards.
Following his return to Japan after attending the Academy Awards ceremony, producer Teruhisa Yamamoto said of Gannibal: "I'm thrilled that director Shinzo Katayama is adapting this terrifying manga into an original drama for Disney+. I also feel incredibly lucky to be working alongside such an amazing cast and crew, who are, without doubt, the next generation of the Japanese audio-video industry. Together we are working to create something that will far exceed the expectations of fans of the original manga."
Gannibal screenwriter Takamasa Oe also commented on the appeal of the story, saying: "The love to protect someone can sometimes be the spark that creates conflict. The original story depicts such universal human contradictions through the unraveling of a hundred years of history of a small village. I hope you all enjoy the charm of the series as well."
Gannibal is the latest Japanese drama series announced to stream on Disney+ in the upcoming months, joining the already announced Nippon TV's The Files of Young Kindaichiand a wealth of rich content from around APAC and across the globe.
The Disney+ Star Original Drama Gannibal is slated for release exclusively on Disney+ this winter.