Givenchy: The essential statement bag for Spring-Summer 2023: the Voyou.
The ultimate in relaxed Parisian chic, this versatile everyday hobo was first spotted on the Givenchy Spring-Summer 2023 runway in the Jardin des Plantes. Part of a dynamic manifesto on urban dressing by Creative Director Matthew M. Williams, the Voyou stands out as the must-have accessory in a collection that cross-pollinates French and American style codes. By infusing Hubert de Givenchy's philosophy of timeless, everyday Parisian elegance with a California cool sensibility, Matthew M. Williams creates a resolutely modern vision of global fashion for the digital era.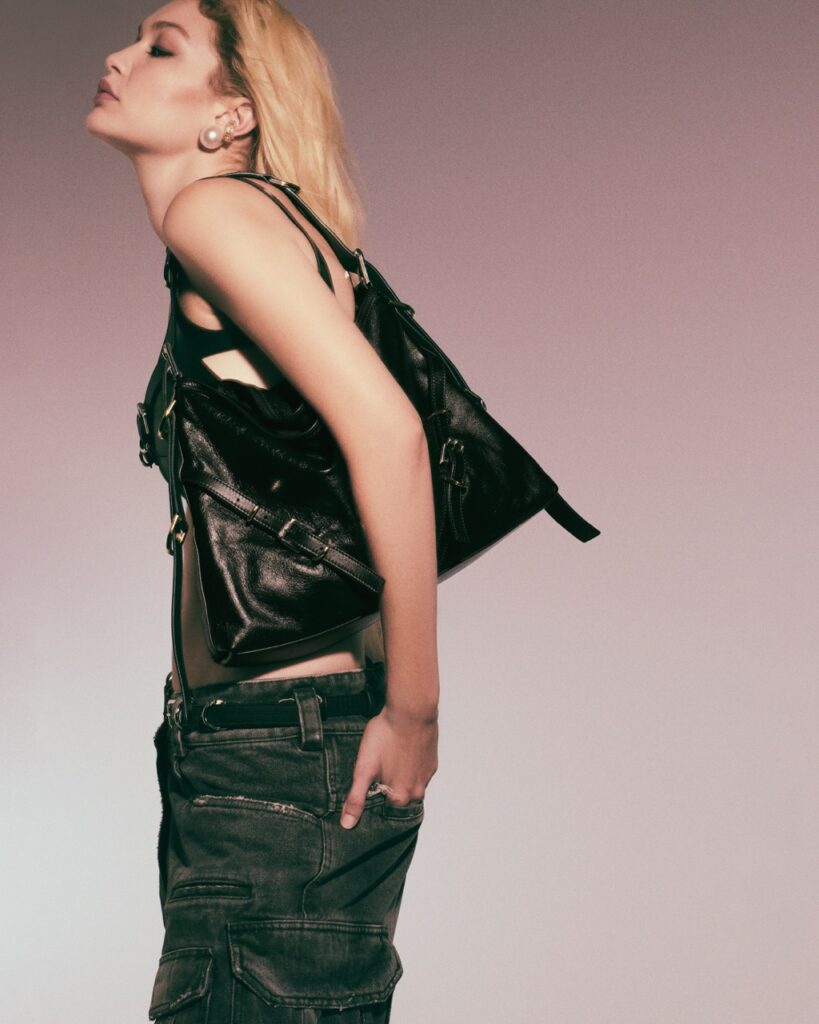 "I wanted to revisit fashion archetypes with a kind of new language and a playful attitude. With theVoyou, you know at a glance that it's Parisian, but it's at home wherever it goes, and it makes an everyday style statement that has true staying power," said Givenchy Creative Director Matthew M. Williams.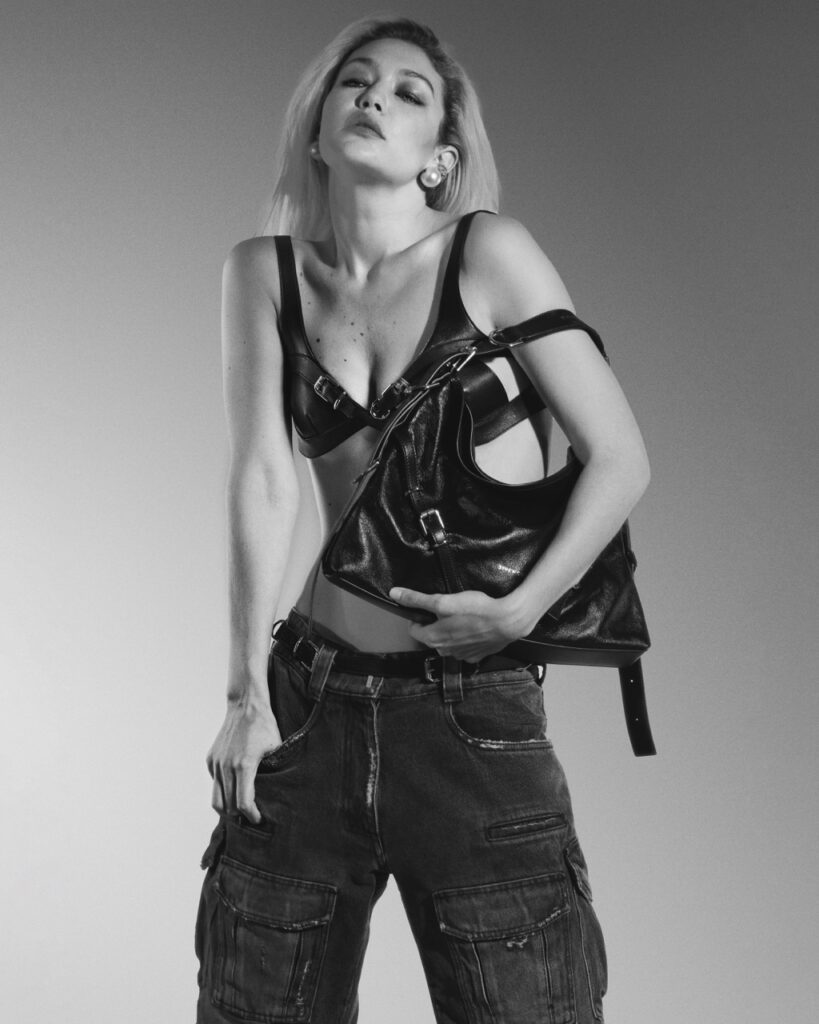 Named for a slang term that means "bad boy" in French, the Voyou is a new entry in the Givenchy lexicon, blending the language of a lady's handbag with an easy, biker attitude. Its ladylike yet casual, V-shaped design channels slouchy, Left Bank sophistication. A quietly complex construction, in tumbled, subtly grained calfskin with luxurious turned edges, fuses polish with the lightness and convenience of a hobo: by virtue of its own weight, the large and medium Voyou fold over naturally, adapting to the line of the body and closing gracefully without need for fastening mechanism. Inside, a zippered compartment keeps essentials like a smartphone, wallet and keys secure in one place (the mini Voyou is designed with a zip closure).