Global Wellbeing Report Reveals the "Wellbeing Dilemma"
ululemon today released its third annual Global Wellbeing Report which reveals the worldwide state of wellbeing has not improved since the company first surveyed in 2021, during the height of the pandemic. In fact, more than 1 in 3 respondents in APAC to this year's survey said their wellbeing is lower than it has ever been before and—although more than 64% of people ranked their wellbeing as a top priority—only 10% said they thought theirs was where it should be. This "Wellbeing Dilemma" is the result of a troubling paradox: the prioritization of wellbeing is not resulting in an improvement in wellbeing. While the Global Wellbeing Index score has remained stagnant at 66, there is hope and an opportunity to learn from those with higher wellbeing.
As a global company committed to advancing wellbeing for all, lululemon has continued to provide access to wellbeing tools and resources to more than 5 million people and counting. This October, lululemon will be launching "Find Your Wellbeing" – an invitation to embark on one's own path to being well, with a series of activities in key cities around the APAC region to support physical, mental and social wellbeing. The campaign will kick off with a 4-day wellbeing event in Seoul, South Korea on October 12.
Global Wellbeing Report Reveals the "Wellbeing Dilemma"
"lululemon believes wellbeing is a personal journey, rather than a destination. While 'wellbeing' is recognized as a life priority, the concept along with its barriers have become increasingly overwhelming. The heightened expectations around what 'wellbeing' should be have led to a downward spiral triggering further anxieties and stress," said Gareth Pope, Senior Vice President, lululemon, Asia Pacific. "Insights from the report help us better understand how to support people and communities in their efforts to be well within APAC and globally. With the dedication to advancing wellbeing for all, lululemon is committed to building a path towards positive change and helping guests embark on their personal wellbeing journey."
Why this is happening and how it is manifesting
While many pandemic era challenges are behind us, there has not been a post-pandemic morale boost. There are certain groups that are feeling the impact of low wellbeing more acutely, creating a ripple effect of impact to both the individual and society:
People are feeling that barriers to wellbeing are harder to overcome:
1 in 3 people in APAC do not have the time to think about their wellbeing.
42% feel the need to pretend to be happy even when not because of societal pressures.
Men and Gen Z are feeling the impact of low wellbeing more acutely:
Men face challenges speaking up about and/or improving their mental health; 44% men in APAC wish they wouldn't be judged for showing an interest in improving their mental wellbeing.
Though they may appear open with their feelings, Gen Z is suffering in silence; 61% of Gen Z in the region wishing they could express how they actually feel, instead of always pretending to be fine.
The barriers to be well for these groups are amplified:
Societal and gender norms prevail, with 47% of men in the region feel society has made it more difficult for them to speak up about their mental health than women.
Mental health's taboo veil is a higher barrier to Gen Z's wellbeing, even compared to older generations; 74% Gen Z in APAC feel it is important that, as a society, we be more open to talking about mental health.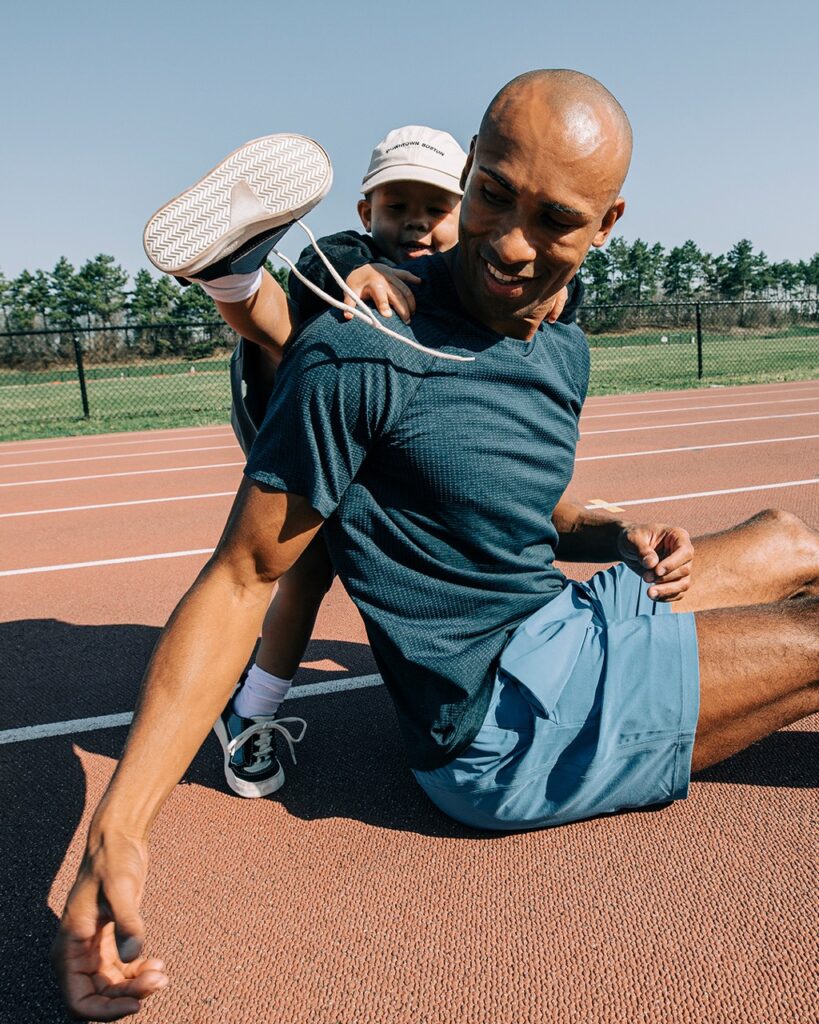 A path to progress
The report uncovers steps everyone can take to improve their wellbeing, learning from those with higher wellbeing:
Workout / exercise with other people when possible. More than half of those in APAC with high wellbeing are working out with other people more now than pre-pandemic (vs. only 27% of those with low wellbeing).
Prioritize spending time with your loved ones. 42% of those with high wellbeing in APAC are prioritizing spending time with loved ones more now than pre-pandemic (vs. only 28% of those with low wellbeing).
Work to express all your emotions, not just the positive.​ More than half of those in the region with high wellbeing are actively trying to make sure they can express their full range of emotions, not just ones linked to happiness (vs. only 37% of those with low wellbeing).
lululemon Deepens Commitment to Advocate for Wellbeing
The Global Wellbeing Report provides a glimpse into the region's state of holistic wellbeing, revealing the personal struggles and societal barriers in people's pursuit of wellness, especially among men and Gen Z. To help break the stigma and tackle the challenges to be well, lululemon will be launching the "Find Your Wellbeing" campaign across the region in the month of October, as we celebrate the World Mental Health Day (October 10).
Celebrities and athletes from the APAC region, field experts including psychologists, along with lululemon ambassadors will gather in Seoul, Korea at a holistic wellbeing event to unlock drivers and tackle barriers to wellbeing, especially for men and Gen Z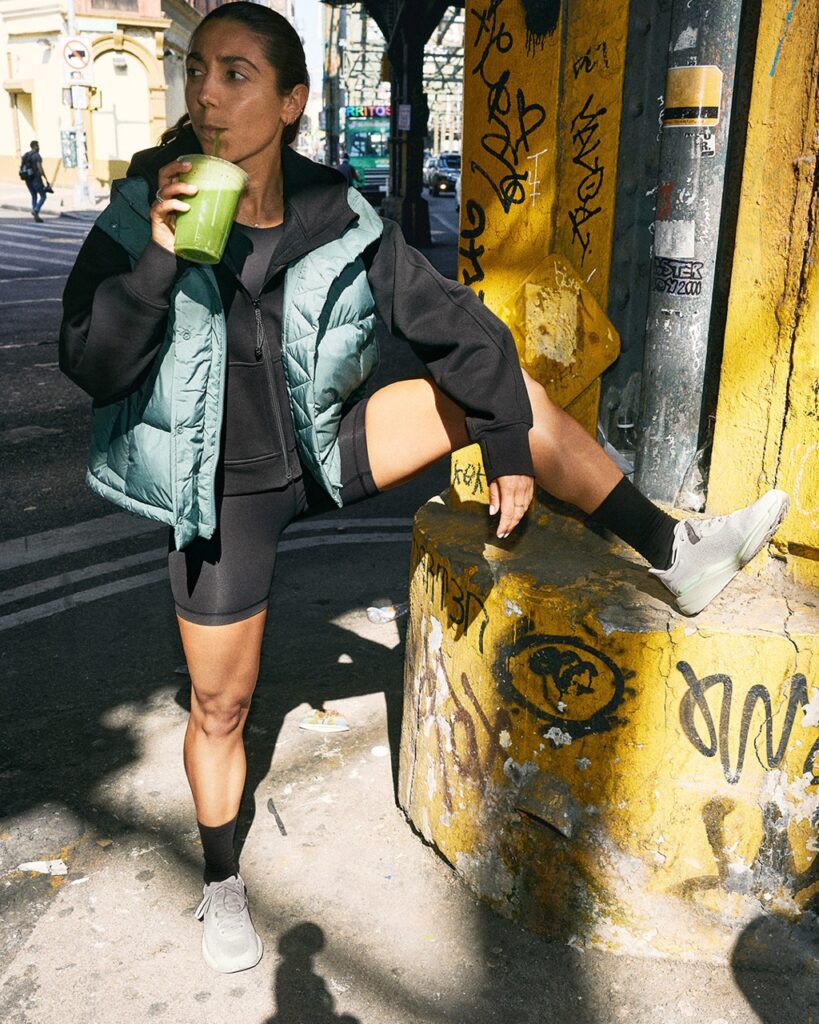 As South Korea shows disproportionately lower wellbeing amongst the surveyed markets, these findings support lululemon's focus on accelerating positive change in the market Following the Seoul event, key markets including Japan, Singapore and Thailand will also be hosting community sweat sessions and interactive pop-ups to further help our guests achieve their wellbeing.
As part of its global Impact Agenda, lululemon and its Centre for Social Impact have made significant progress toward its goal of providing access to wellbeing tools to more than 10 million people globally (5 million reached since 2021) and investing at least USD $75 million (USD $25 million granted to date) by 2025 to advance equity in wellbeing. Additionally, this August, lululemon announced the creation of its inaugural Mental Wellbeing Global Advisory Board to help the company develop best practices and influence a global conversation to improve mental wellbeing outcomes for both employees and communities around the world.
Throughout the year, lululemon has partnered with more than 100 studios, run clubs, and community classes to help our guests achieve their wellbeing. As of June 2023, we have engaged over 6,000 people in APAC with access to wellbeing tools and resources.