GRAIN to Launch Meet the Brewer Workshops with Interactive Experiences
Since its opening in May, Hong Kong's dynamic hybrid restaurant and craft beer 'Brewlab', GRAIN in Kennedy Town, has garnered a loyal following of discerning guests, who return for the venue's insightful gastropub dishes. However, beyond the culinary creations, GRAIN is also causing a stir among the city's craft beer aficionados with its Gweilo Brewlab, making it the only dining venue in Hong Kong to house a working brewery on-site. The bar offers 24 taps, which serve a rotating selection of brews created by Gweilo and a handful of other outstanding breweries.
The Gweilo Brewlab at GRAIN now offers a variety of meet the brewer workshops, craft beer-themed corporate and private events guaranteed to impress.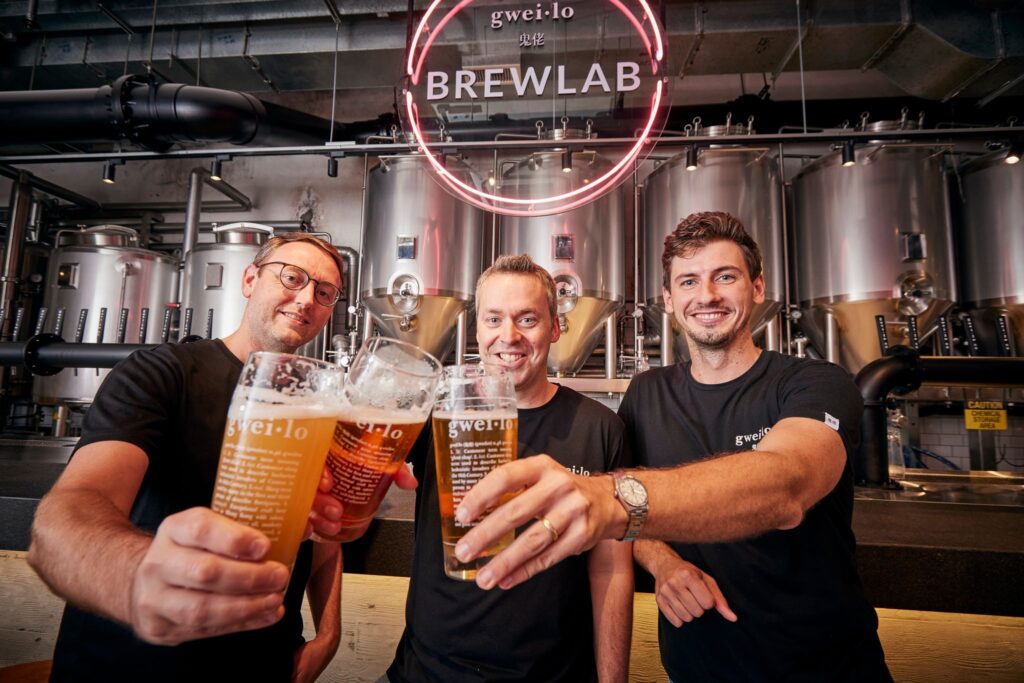 Meet the Brewer Workshops
GRAIN will launch the "Meet the Brewer" workshop series, available on every Sunday in November. These events are the perfect opportunity for beer enthusiasts to sample a range of malts, smell fresh hops, taste-tempting new concoctions, and tour the brewing facility to learn more about the brewing process.
The workshop is available at 2 pm every Sunday in November, and to follow the first Sunday of every month. Priced is HK$480+10% per person (minimum of four guests per booking), and each session is limited to only 16 guests, ensuring everyone has a great, interactive time. Bookings are essential due to limited seating. A private session is also available upon request with a minimum of six participants.
Taking place at GRAIN's spacious workshop space, which is decorated with bags of grain and a mill, the workshops are a great way to promote team building as participants enjoy craft beers while having a hands-on experience with the beer-making process. Beer-related topics such as brewing basics, beer history and different craft beer styles will also be covered. The workshop also includes a guided brewery tour, a beer tasting session with a flight of five signatures on-site brewed beers and sharing style snacks menu.
Design Your Own Beer
In an innovative take on group entertaining, guests can choose to work with the Gweilo Brewer to learn how to develop their own signature recipe. The Gweilo brewer will guide guests through all the choices in beer styles, as well as types of malt, hops, yeasts and flavours. The interactive session will also involve tasting numerous brews to help create the ideal beer recipe for the guest. A minimum of 14 days advanced booking is required.
Redefining Drinking with On-site Limited Batch Test Brews
GRAIN takes advantage of its research and development brewing facility, home to a 500L commercial beer brewing kettle with six fermenters, by letting lovers of craft beer taste test newly developed brews before they are released globally.
Some of the recent in-house brewed beers include the Brewlab Double NEIPA V1(7.5% ABV), a limited batch-test recipe for Gweilo's new hazy IPA developed especially for hoppy beer lovers. By adding three different types of hops (Citra, Vic Secret, Idaho 7), this thick and hazy beer is low in bitterness and features subtle notes of pineapple, tangerine, grapefruit and passion fruit. The lab has also created two special brews crafted for Germany's Oktoberfest, Gweilo Helles (5.3% ABV), a German malt-base craft beer that delivers a fuller body with notes of bread and honey and a crisp, refreshing finish; and Gweilo Festbrew (5.0% ABV), a beer developed especially for the iconic beer festival. This all-German malt lager is a rich amber hue and features subtle notes of toast and biscuit.
GRAIN is located at G/F, Shop 1, New Fortune House, 3-5 New Praya, Kennedy Town.