23 Jan 2022 By Betty Chung
Grand Majestic Sichuan Opens Inside Alexandra House
Inspired by Hong Kong's love affair with Sichuan food, Black Sheep Restaurants adds to the existing culinary dialogue with its first ever Sichuan restaurant inspired by the glamour of a 1970s supper club.
From the post-colonial tandoor grillhouse of New Punjab Club to the mid-century red sauce juggernaut of Carbone, Black Sheep Restaurants is poised to add another powerhouse restaurant to its stable this month with the opening of its very first Sichuan restaurant. Unravelling one of the most complex cuisines in the Chinese canon, Grand Majestic Sichuan breaks the mould of conventional Chinese restaurants with its extravagant décor, sleek European-style service, and an enviable wine list to complement the fiery flavours on the plate. Transported back in time to the heyday of 1970s supper clubs, diners are invited to embark on a sensational journey into the flame-fired depths of Sichuan cookery, featuring a menu developed by Head Chef, Robert Wong in collaboration with renowned Sichuan food expert Fuchsia Dunlop.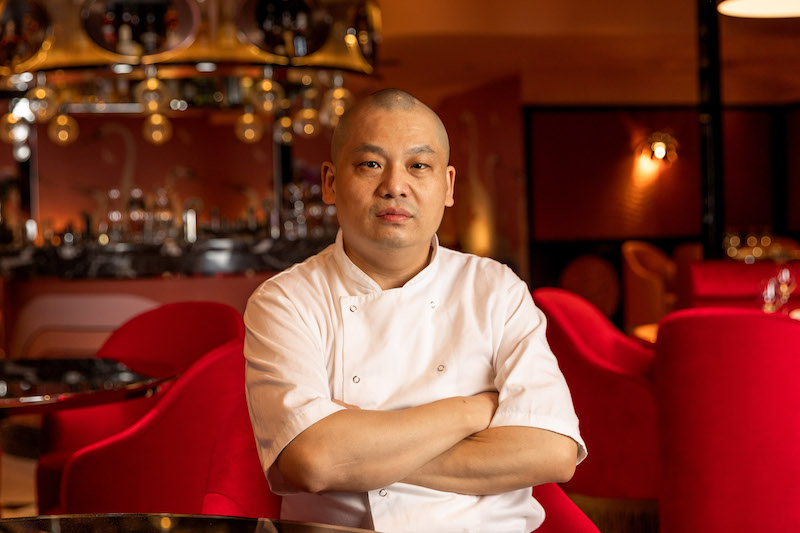 Robert Wong
Inspired by the legacy of Majestic Restaurant & Night Club, a ritzy Cantonese restaurant that shone as the crown jewel of North Point in the 1960s, Grand Majestic Sichuan sits on the third level of Alexandra House, a stylishly-appointed dining room lending new meaning to decadence and revelry. Draped in marble, velvet and silk, the dramatic setting is brought to life with a fanciful glass 'birdhouse', two bars and a lush open terrace framed by the glass-walled skyscrapers of Central's business district. Manned by a fleet of impeccably dressed captains and steeped in a sense of occasion, the grandiose dining room sets the scene for a fascinating journey into Sichuan food traditions, drawing from centuries of culinary history cultivated in the hot and humid hinterlands of China.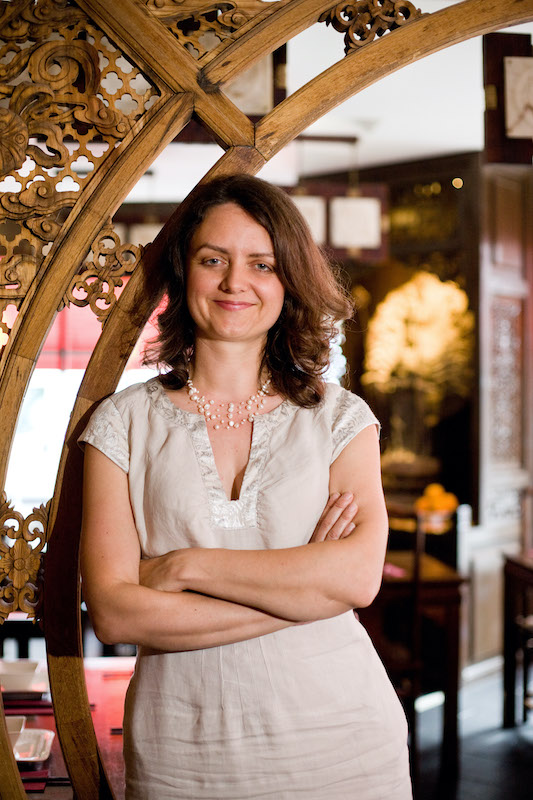 Fuchsia Dunlop
Pulsating with heat and multi-layered in approach, traditional recipes mine the riches of China's best-loved culinary tradition, and have been developed in collaboration with Fuchsia Dunlop, the authority on Chinese gastronomy in the English-speaking world. The London-based writer and professionally trained chef is the author of The Food of Sichuan (2019) (originally published as Sichuan Cookery/Land of Plenty), one of the most influential books ever written demystifying Sichuan food for western readers. The Chinese translation of her memoir Shark's Fin and Sichuan Pepper was a bestseller in China and was followed by a Chinese edition of The Food of Sichuan. The winner of four James Beard Foundation awards, Fuchsia has appeared as a Chinese food expert on numerous radio and TV shows, including Anthony Bourdain's Parts Unknown, and David Chang's Ugly Delicious. Collaborating with Head Chef Robert Wong to create time-tested recipes, they are executed with a refined touch by the seasoned industry veteran who rose to acclaim after attaining a MICHELIN star for three consecutive years at local Sichuan institution, Chilli Fagara.
The Menu at Grand Majestic Sichuan
From cold dishes to slow-simmered meats, piquant soups and a section dedicated entirely to street snacks, the layers of Sichuan cuisine unfold in tongue-tingling delight at Grand Majestic Sichuan, touching on the full glossary of flavour profiles: spicy, tingling, garlicky, sweet, sour, savoury, bitter, smokey and flowery. While Sichuan food is often associated with the searing heat of málà (numbing-and-hot), the more subtle components are crucial to forming the overall symphony of flavours in any recipe. As the Sichuanese saying goes, "Each dish has its own style, a hundred dishes have a hundred different flavours." Offering an extensive range of Sichuan classics and specialties, the menu hits major and minor notes along the spectrum, ranging from the searing heat of 'málà wei', coupled with the zing of Sichuan peppercorns; to the seductive, garlicky sweet-savouriness of 'suanni wei' (garlic paste flavour).
Showcasing various traditional regional cooking techniques, highlights include many beloved and well-known dishes in the Sichuan canon. A perennial classic, Bang Bang Ji (HK$148), tender poached chicken in sesame sauce sets the tone of your meal. Chongqing Laziji (HK$308) also known as 'firecracker chicken' offers a superlative take on the classic Chongqing dish, tossed with an avalanche of heaven facing chillies. Showing that there is so much more to this genre than spice,  Chen Pi Niu Rou (HK$318) marries melt-in-your-mouth strips of grass-fed beef tenderloin with ten year-aged tangerine peel.
For seafood lovers, no meal is complete without the requisite crowd favourite: Shui Zhu Yu (HK$368) using locally caught red snapper in a broth bobbing with dried chillies. Meals are rounded out with vegetable forward dishes such as Ganbian Sijidou (HK$188), dry-fried green beans with hand-chopped Kurobuta pork or Ji Yau Wawacai (HK$179), a comforting bowl of Napa cabbage fried with chillies and chicken oil.
Supper Club Interiors of Grand Majestic Sichuan
Further stimulating the senses, interiors have been brought to life by Sydney-based designer, Melissa Collison. Opulent, over-the-top décor invokes a scintillating early 20th-century supper club, complete with whimsical Gucci Heron print wallpaper inspired by the label's ready-to-wear collections, custom carpeting emblazoned with a tiger, and a glass-ensconced 'birdhouse' overlooking the terrace. Intimate interiors offer an array of semi- and fully private seating, furnished with velvet booths, oversized chairs and marble-clad tables, all draped in vintage Chinoiserie underneath the glow of chandeliers. Outside, step into a rich oasis where craft cocktails, snacks and post-dinner digestifs are served at the bar or test your wine knowledge on the exhaustive list of Old World wines spotlighting Burgundy and Bordeaux.
Harkening back to the halcyon days of grand Chinese restaurants and decadent supper clubs, Grand Majestic Sichuan is poised to breathe new life into one of the most complex and intricate cuisines in the Chinese canon, and one whose popularity remains unmatched in Hong Kong. Giving fans of Sichuanese fare a stunning new stage by which to experience the many levels and layers of the cuisine, Grand Majestic Sichuan offers a setting as seductive as the first tingling sensation of peppercorns on the lips, ushering in a new breed of Chinese restaurants and the Sichuan dining experience in Hong Kong.
RESTAURANT INFORMATION
Address – Shop 301, Alexandra House, 18 Chater Road, Central, Hong Kong
Contact Number – +852-2151-1299
Contact Email – reservations@thegrandmajesticsichuan.com