HERMÈS CABRIOLE, HERMÈS' FIRST FRAGRANCE FOR CHILDREN
Perched on the back of their young horse, a small child sets off to explore the world.
Clip-clop, clippety-clop, together they gambol in a cloud of enchantment as sweet as it is joyful.
With somersaults, jumps and other acrobatics, they play and frolic in peals of laughter.
From high on their horse, the child's imagination gallops free, infused with a fragrance that, years later, will irresistibly awaken memories of their earliest wonders.
The cabriole, a codified figure in dressage, is also a child's jump for joy.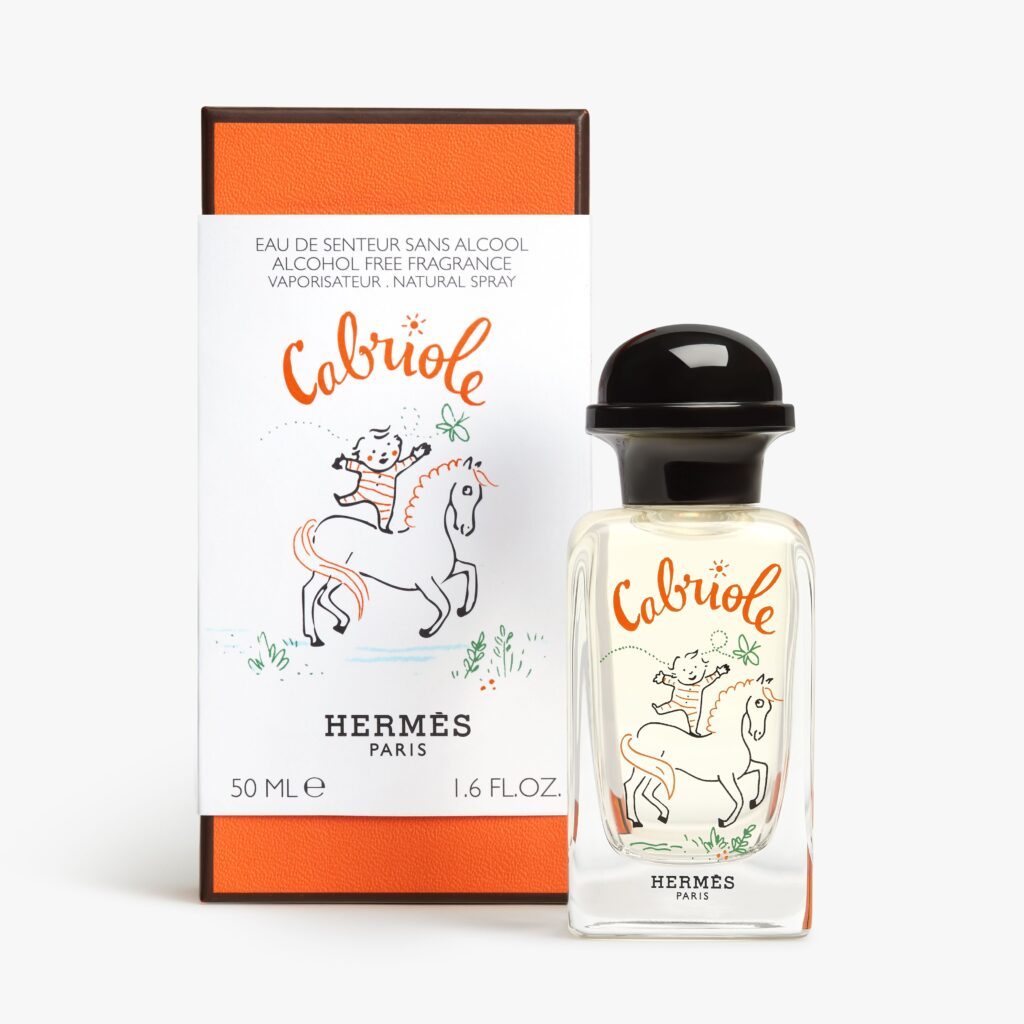 In its olfactory incarnation, it exemplifies the imaginary world of this adorable duo.
Created by Christine Nagel, director of creation and olfactory heritage for Hermès Parfums,
Cabriole combines the velvety tenderness of Osmanthus and the delicate freshness of honeysuckle with the noble elegance of sandalwood in a composition that subtly evokes the apricot-like scent of a child's cheek.
An ode to tenderness, this alcohol-free fragrance is suitable for children's delicate skin.
Their parents will recognise the house's iconic lantern bottle, brought to life by Alice Charbin's poetic and engaging illustrations.
A first eau de senteur to enrich the Hermès fragrance family.
The collection is available in stores and on hermes.com/hk.