Hjem welcomes springtime with delectable Easter specials
In anticipation of the holidays ahead, Easter specials are on the cards for the neighborhood Nordic space Hjem from 13 to 17 April. Guests can expect to enjoy a diverse array of seasonal exclusives including a new cocktail, a sweet bake, and smørrebrød, with a combo option also available for a delightful deal.
Back by popular demand, an old favorite —  the Mustard-marinated Baltic Herring Smørrebrød (HK$138) — graces the menu once more as an Easter special. The mustard herring topped with organic boiled egg, fingerling potatoes, and finished with fresh dill and red onions remains a comforting combination for all to enjoy throughout the holiday period. Those looking for a sweeter bite can opt for Hjem's Buckwheat Banana Bread (HK$48) sold by the slice. An exclusive Easter collaboration with local microbakery Wakey Wakey Bakery, Hjem's perfectly moist banana bread served with homemade espresso frosting guarantees a decadent bite for any time of day.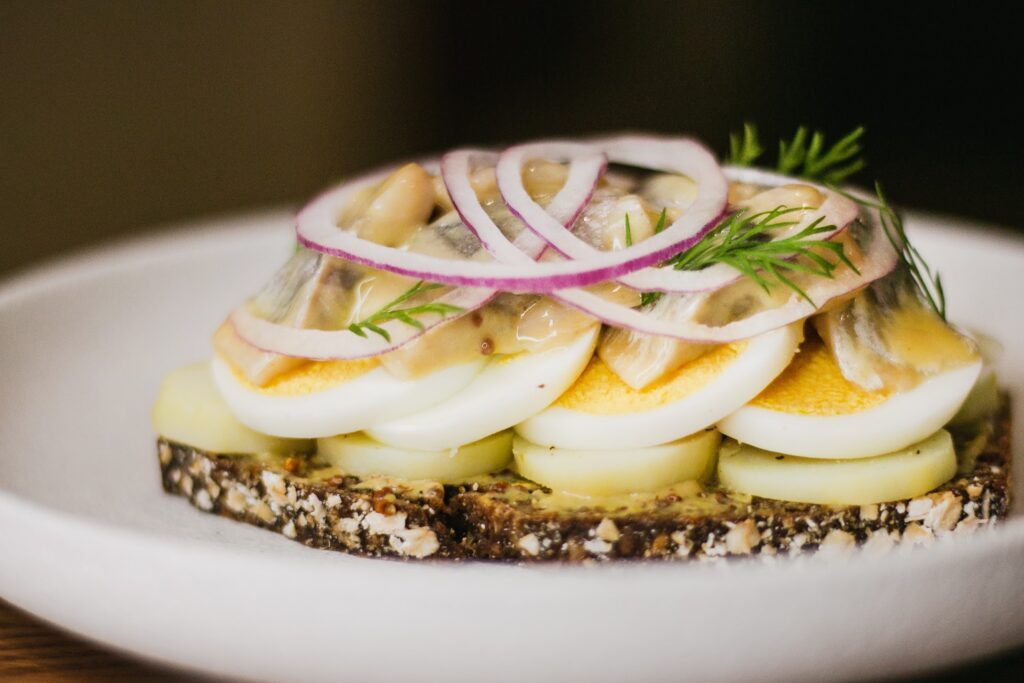 With a long weekend in tow, guests can sip on the Lingonberry Mojito (HK$88), a new cocktail on offer that introduces a Nordic twist to the refreshing highball, combining aquavit, homemade lingonberry syrup, with fresh mint, lime, and soda water. Those that prefer to keep their week dry can instead opt for the Virgin Lingonberry Mojito (HK$58) for the same fresh taste alcohol-free. Shots of O.P. Anderson Aquavit (HK$68) — the quintessential Nordic liquor — can also be purchased to welcome the springtime in high spirits.
As a limited offer with many new items to choose from, diners can go for the Mustard-marinated Baltic Herring Smørrebrød Combo and enjoy a great deal on multiple items. Beginning at HK$138 for the smørrebrød, guests can add on the rest of the Easter specials for a reduced price: Lingonberry Mojito (+HK$78), Virgin Lingonberry Mojito (+HK$48), a shot of O.P. Anderson Aquavit (+HK$58) and Buckwheat Banana Bread (+HK$38).
For regulars and newcomers alike, Hjem's range of offers will be a welcome choice for all looking for delicious Nordic-inspired drinks and dishes to celebrate the holidays with.