18 Nov 2021 By AWAY IN STYLE
H&M's Pioneering New Collection
H&M's pioneering new collection, Innovation Circular Design Story, celebrates two themes; sustainability and joy. It is about embracing the future, boldly. Made using a plethora of cutting- edge recycled and recyclable materials, and with maximum attention to adaptability and usage, the collection highlights H&M's commitment to a more circular form of production. To celebrate this new collection, H&M has teamed up with Normani, Gigi Hadid and Kaia Gerber amongst others, to embrace the excitement and anticipation of party-prep and dressing up.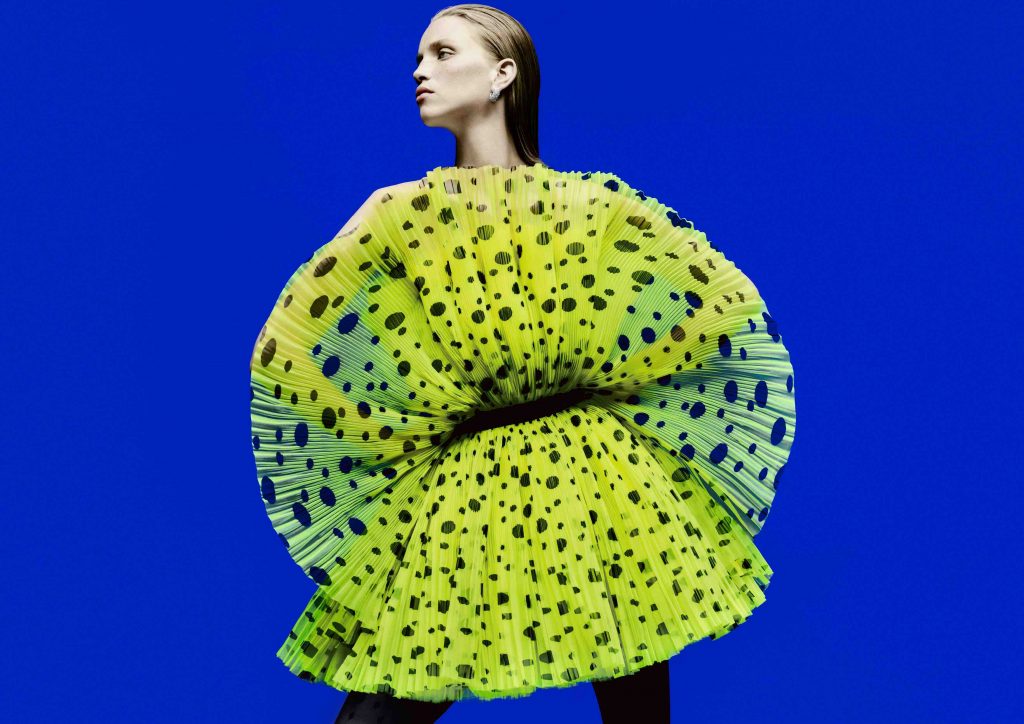 The Innovation Circular Design Story is the latest addition to H&M's Innovation Stories, a ground- breaking new sustainability initiative that focuses on forward-thinking design and innovative materials. The collection is for those who love to experiment and express themselves, and this jubilant ethos is also reflected in the campaign; shot by the pioneering photographer Rafael Pavarotti and titled "Just before the party starts". The theme captures the sensation of getting ready, and the optimism and individuality of those who love fashion, glamming up, choosing looks, posing in front of the mirror, dancing, and being free. The collection was created by the H&M design team together with the stylist Ib Kamara, who contributed as Creative Advisor and styled the campaign. Both Kamara and Pavarotti were given creative agency to bring their dynamic, colourful vision to life. The campaign will be unveiled on 16 November, ahead of the collection's release in selected stores and online from 9 December 2021.
"I was proud to work with H&M on a collection that is so committed to circularity and positive change, while also embracing style, bold colour, great fit. It's a really multifaceted, rich collection, and it captures a special feeling for me; the excitement and anticipation of getting ready, of choosing a look and making oneself into a star." – Ib Kamara, Stylist and Creative Advisor
Instagram posts by Normani, Gigi and Kaia amongst others offer a unique preview of the collection celebrations. Follow on Instagram to see each create their own unique look from the collection, whether a pink strappy sequin dress, made of recycled polyester, or cutting-edge tailoring, crafted from fibres made from waste materials.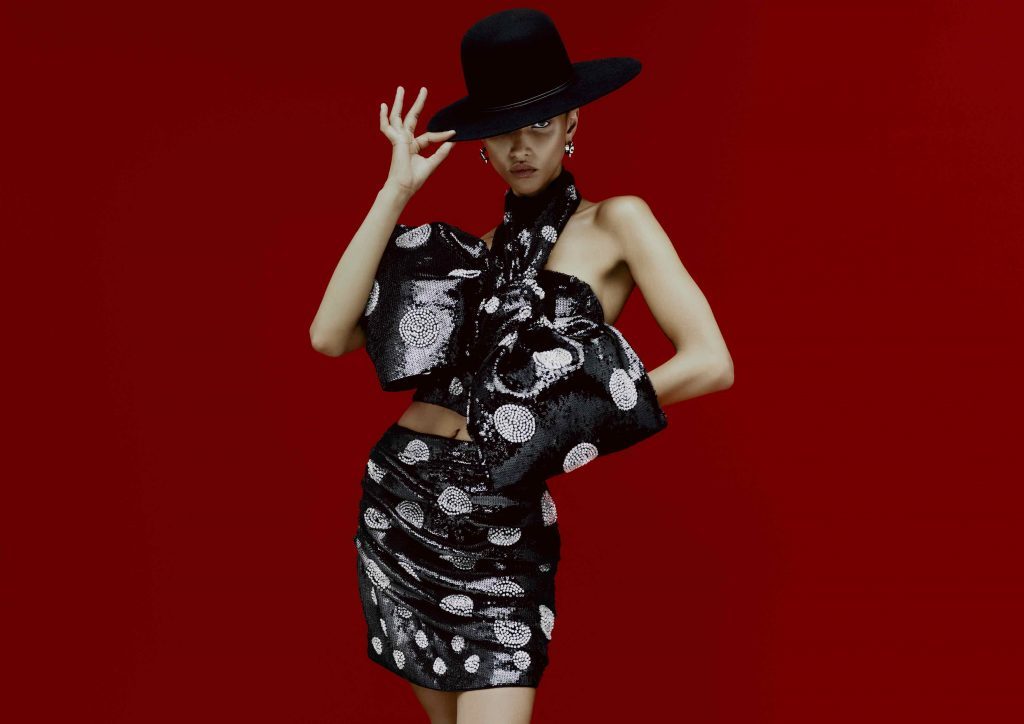 "Fashion has the power to transform, to enliven, to empower. This collection is a tribute to this, and to the special excitement that comes when you're getting ready to go out, just before the party, styling yourself, ready to head into the night with friends, full of joy and enthusiasm." – Ella Soccorsi, Concept Designer at H&M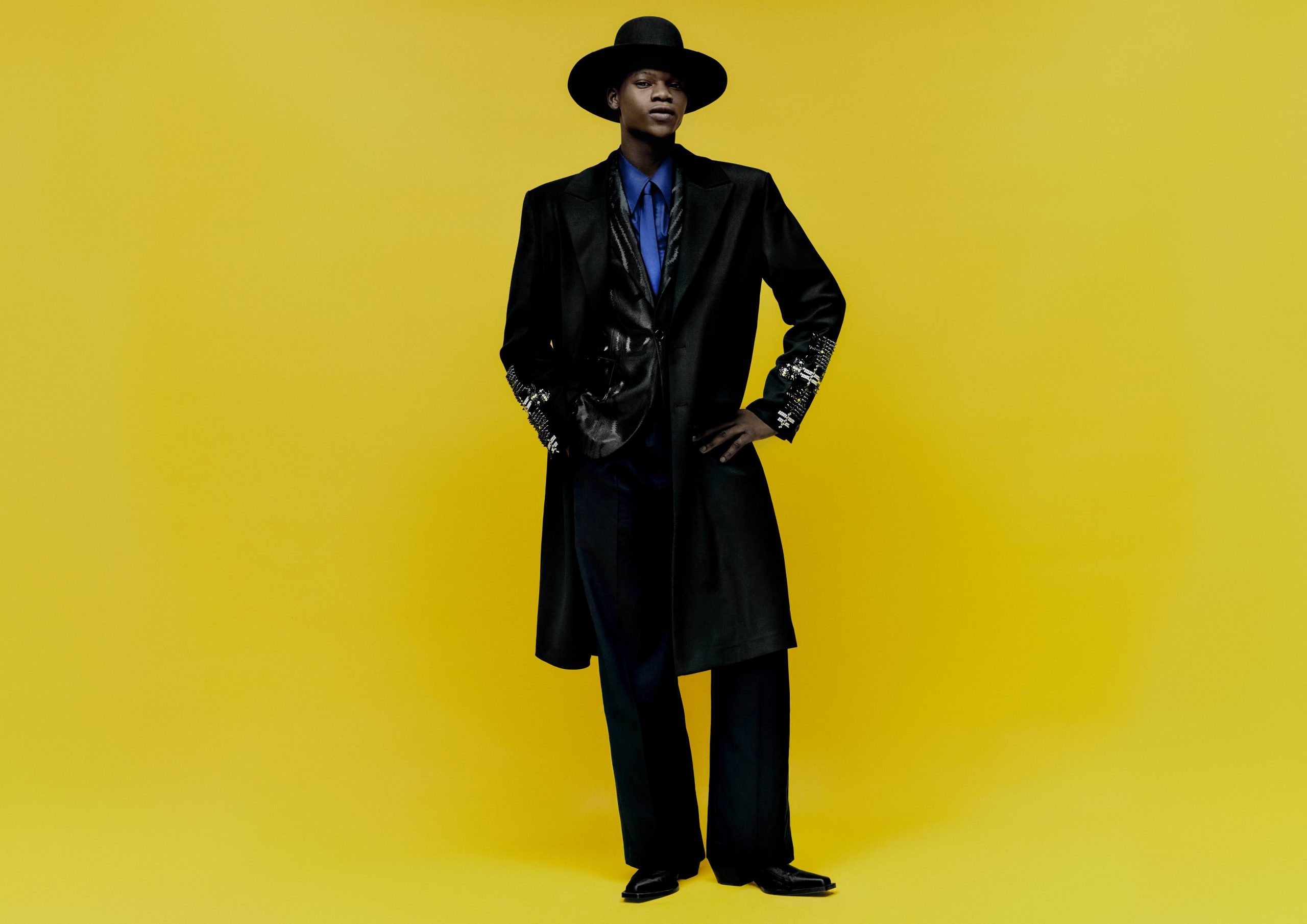 The collection has been designed using a design tool called the Circulator which allows the H&M design team to consider all stages of the garment creation process, from expected lifetime to materials and design strategies. The Circulator is being developed by H&M Group in order to support the company in its efforts to become more circular, and to reach their goal of becoming climate positive by 2040. The aim is that all H&M products will be designed using the tool by 2025