Hong Kong Cuisine 1983 Unveils Handcrafted Mooncakes, Honouring Traditional Suzhou Techniques
Hong Kong Cuisine 1983 is thrilled to launch its exquisite collection of traditional hand-crafted mooncakes in celebration of the upcoming Mid-Autumn Festival. Breaking away from Cantonese-style mooncakes common in Hong Kong, Chef Silas and his team of master bakers pay homage to the traditional craft of Suzhou-style mooncakes. Presented in an elegant gift box, the collection features six flavours of mooncakes, each crafted with golden flaky crusts, thin bases, and a delicate combination of sweet and savoury fillings.
Meticulous Craftsmanship and Traditional Recipes
Initially known as "flaky pastry mooncakes," the art of making Suzhou-style mooncakes dates back to the Tang Dynasty and flourished during the Song Dynasty. As the techniques spread to Suzhou, people gradually began referring to the pastries as Suzhou-style mooncakes.
Renowned for their distinctive features of flaky crust, generous fillings, and exquisite taste, Suzhou-style mooncakes capture the essence of traditional Chinese pastry. The layered flaky pastry forms a round, plump shape, while the flavours span a delightful range of sweet and savoury. Sweet mooncakes are filled with red bean paste and lotus seed paste, while savoury variations often incorporate ingredients like Yunnan ham with mixed nuts.
Chef Silas and his team pays meticulous attention to each step of the production process to preserve the craftsmanship and aesthetics of Suzhou-style mooncakes. One of the most challenging aspects is achieving the perfect flaky crust, which requires intricate control of the proportions of water, oil, and flour in the water-oil dough and oil dough. The two doughs rely on the principle of repelling each other to create the layered and flaky texture once baked, thus, it is essential to strike the right balance between them or the crust may become loose or fail to achieve the desired flakiness.
The process of filling the mooncakes is equally important as the dough needs to uniformly wrap around the filling to achieve a thin base, a thick and smooth texture on top, and a plump appearance. This requires precision to ensure flawless dough envelopment to result in mooncakes that boast layers and a delightful crispy texture.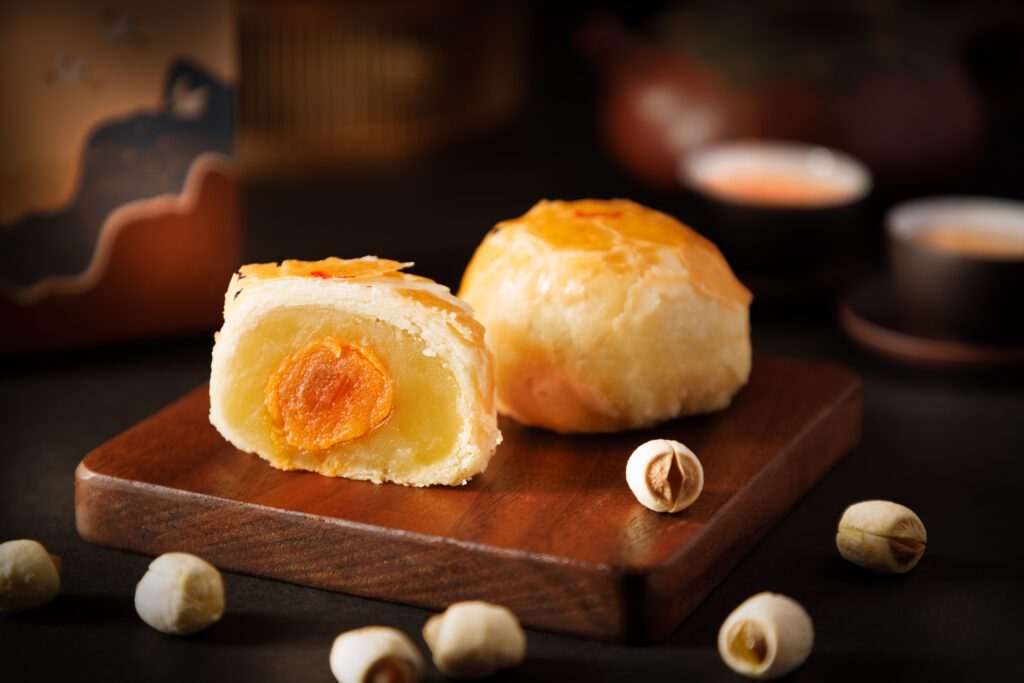 Flavours that Honour Tradition
In choosing flavours for the mooncakes, Chef Silas has thoughtfully curated a selection of six hand-crafted mooncakes flavours which embrace both traditional Suzhou-style and Cantonese mooncake cultures. Classic fillings like lotus seed paste, red bean paste, and Yunnan ham with mixed nuts, are complemented by flavours that include salted egg yolks, symbolising unity and prosperity during the Mid-Autumn Festival. Additionally, Chef Silas has also introduced new flavours, such as red bean paste with nuts and purple sweet potato paste with yolk to cater to the evolving tastes of today's market.
"To carry on the tradition of mooncake craftsmanship, we must constantly explore new possibilities while honouring the essence of the past," Chef Silas explains. "The market has evolved, especially among the younger generation who are seeking new experiences but as Mid-Autumn Festival is a celebration for the family, we wanted to create new combinations that would satisfy the more traditional palates too."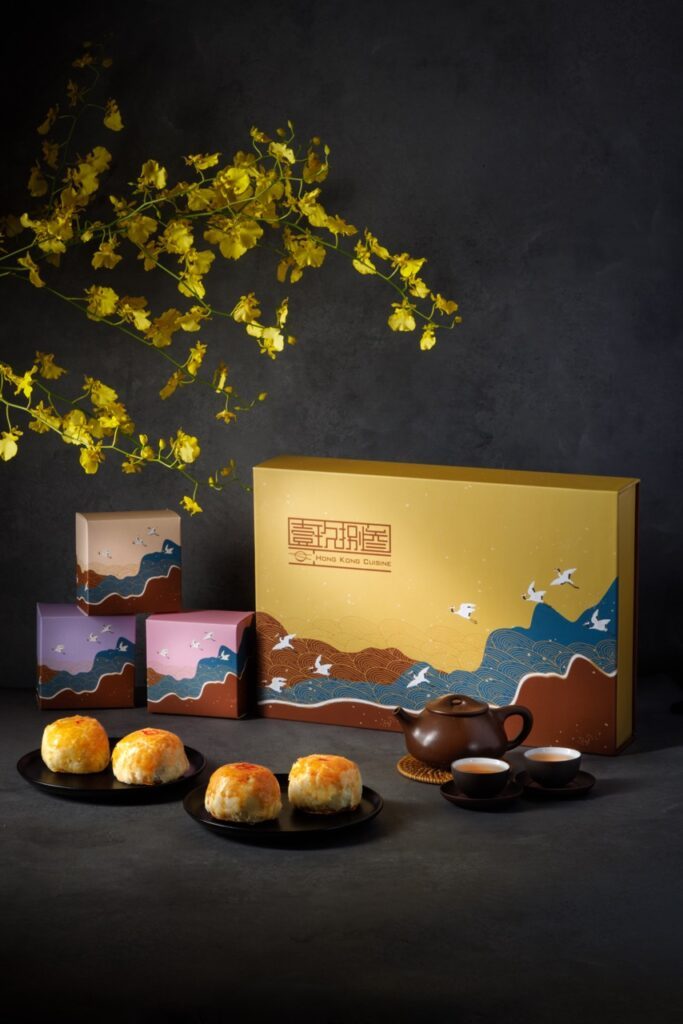 Using time-honoured techniques and refined recipes, these mooncakes are a testament to Chef Silas' commitment to preserve the rich heritage of authentic Suzhou-style mooncake craftsmanship while further advancing the evolution of Hong Kong's culinary culture.
About the mooncake gift box
The mooncake gift box is now available for pre-order, with pickups scheduled from early to mid-September. Each box is priced at HK$488 and includes six flavours, one piece per flavour.
Mooncake flavours:
Red bean paste with nuts
White lotus seed paste with yolk
Premium mixed nuts
Yunnan ham with mixed nuts
Red bean paste with yolk
Purple sweet potato paste with yolk