Hong Kong Gold Coast Hotel x agnès b.
"Romantic French Celebration Getaway" to celebrate the festive season Hong Kong's first-ever agnès b. themed sea view room with French desserts afternoon tea and floral art check in spot for you to enjoy the joyous holiday with your loved ones
France has always been synonymous with elegance, romance, and intellectuality. The elegant and refined architecture, the streets, and slow living are all part of a unique artistic culture. This winter, you don't have to travel to France to enjoy a romantic French getaway with your loved ones. Hong Kong Gold Coast Hotel and international brand agnès b. jointly present the "Romantic French Celebration Getaway" campaign, offering the first-ever agnès b. themed room by the sea in Hong Kong. Guests will be able to indulge in a themed afternoon tea with agnès b. classic desserts, immerse in the French floral design by agnès b. Fleuriste for instagrammable moments.  Guests who stay the night will enjoy the brand's gifts and shopping privileges, and revel in the delightful moments of a romantic holiday with a French touch.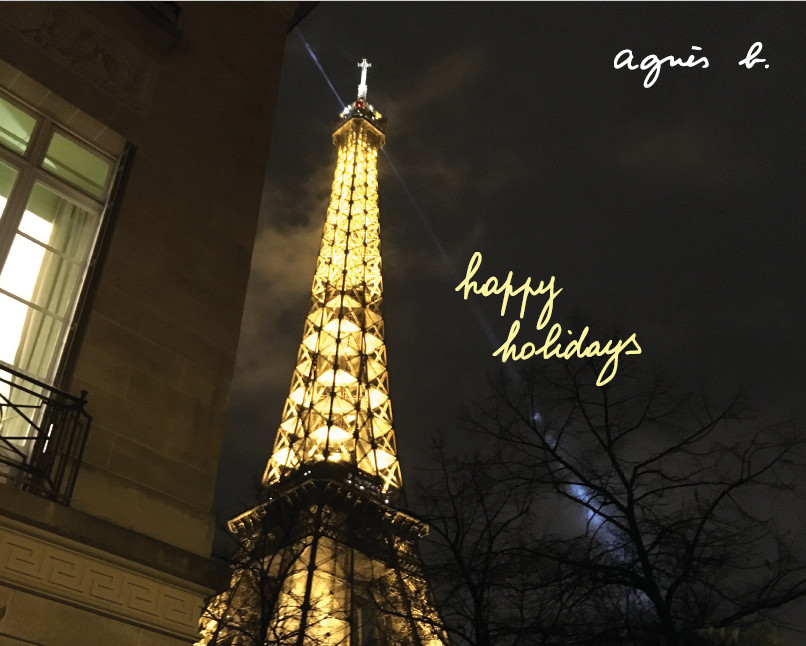 Founded by Agnès Troublé, the self-named brand is synonymous with romantic Parisian lifestyle for over 40 years with its simple and classic designs. agnès b. is not only a fashion brand, but it also encapsulates Agnès' attitude towards life, her passion for music, film, art, and life and sharing love with the world. Resonating in the brand spirit of relaxation and love for beauty in simplicity, Hong Kong Gold Coast Hotel is joining hand with the style house to curate a 'Romantic Getaway in France' campaign, where agnès b.'s timeless and stylish design are reflected throughout the vacation offers to bring about a wonderful winter holiday experience clothed in the French slow living style.