Hyatt Regency Hong Kong, Tsim Sha Tsui Partners with Marcus & Marcus and Present In-room Children's Set Menu
The Marcus & Marcus Children Set will also be available for dine-in at Cafe.
Marcus & Marcus is a smart and functional product label for adults, babies and young children, re-imaging the fun of parenting through the whimsical lens of the wacky animals. Developed by two parents who share a love for their children and unique modern designs, Marcus & Marcus was inspired with contemporary lifestyle in mind to make their products appealing to the parents' sense of style. The bold, bright and engaging colours keep the children engaged and interested to make their products a must-have baby item.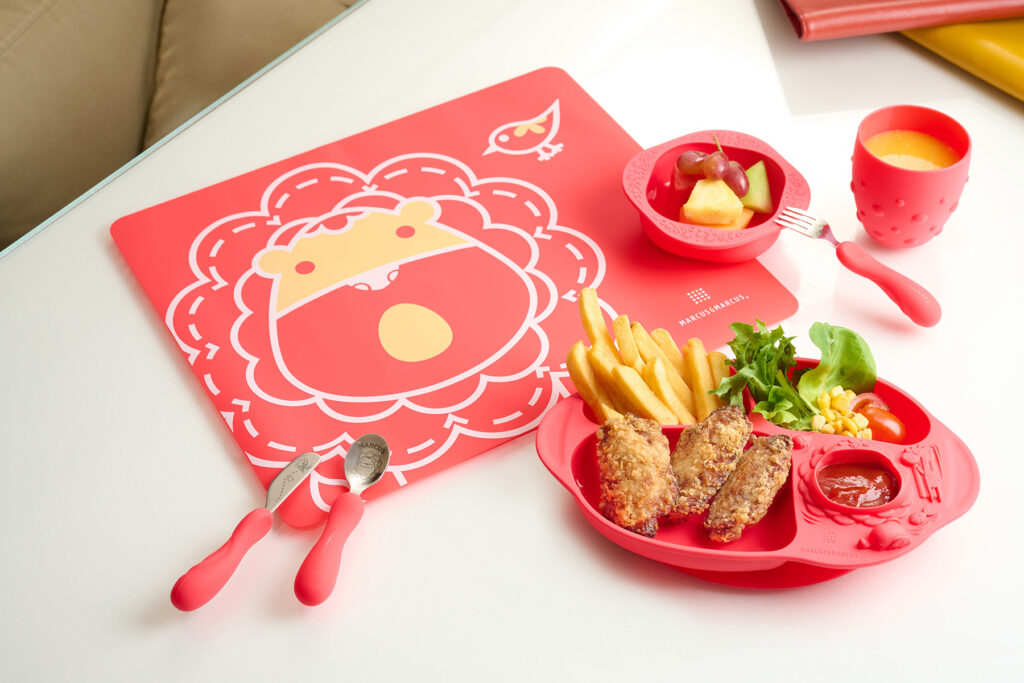 To make everyday life parenting an absolute joy without a hassle even on staycation, Hyatt Regency Hong Kong, Tsim Sha Tsui will offer a complimentary Marcus & Marcus In-room Children's Dinner Set for families accommodating with kids under the Stay, Dine and Shop staycation package. Each dinner set is served on Marcus & Marcus's cutleries set featuring their wacky animal friends such as Marcus the Lion Cub in red, Pokey the Piglet in pink, Ollie the Elephant in yellow or Willo the Whale in purple.
The set menu features a choice of main course including the Grilled ham and cheese sandwich, Spaghetti Bolognese, Crispy chicken wings or Beyond vegan cheese burger, as well as a choice of dessert, Mini doughnut or Freshly cut fruits. All sets are also served with French fries, Buttered sweet corn and Fruit juice. Alternatively, each set is priced at HK$108 for dine-in at Cafe.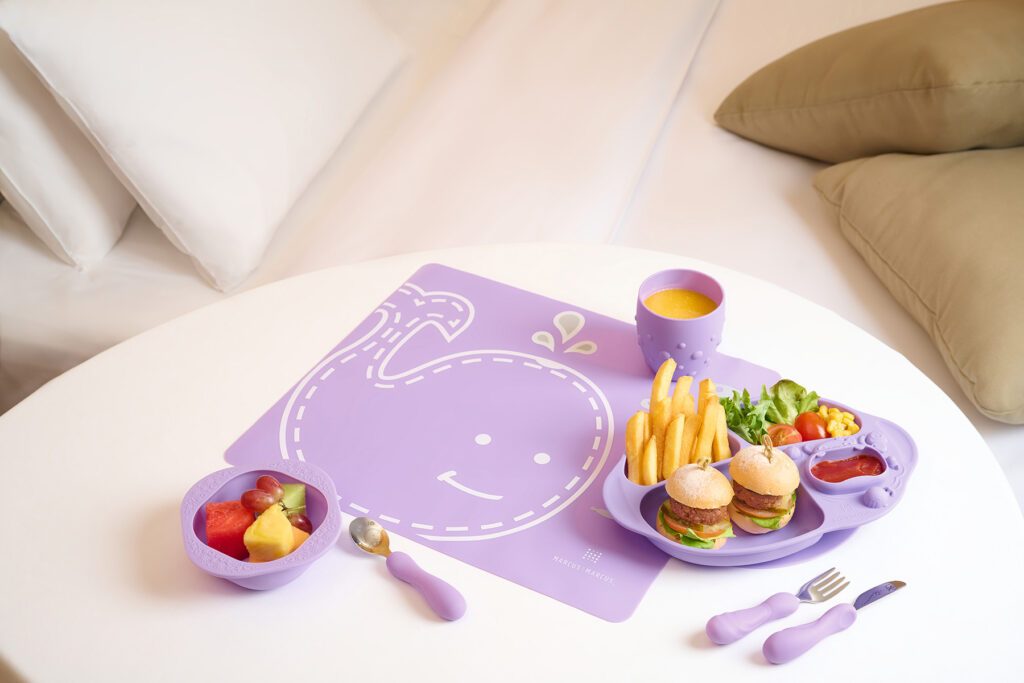 Stay, Dine & Shop
Craft your own style of staycation that best fits your needs and choose from a range of comprehensive dining options.
Priced from HK$1,550 per room per night, the package includes:
·         Breakfast buffet for registered guests
·         Early check-in at 1:00 PM and enjoy a choice of 3-course set lunch from Cafe, plus a 3-course set dinner from Cafe or a 4-course set from The Chinese Restaurant for two, to be served in guestroom (please click HERE for the menu); A complimentary MARCUS & MARCUS children's set for one accompanied children who aged five and below included (Please click HERE for the menu) for stays within April
·         Complimentary e-vouchers to be used at designated merchants at K11 Art Mall (Please click HERE for more details)
·         A complimentary HK$200 e-voucher at designated merchants at K11 MUSEA (Please click HERE for more details)
Terms and conditions apply.
All prices are subject to a 10% service charge.