Hyatt Regency Hong Kong, Tsim Sha Tsui welcomes the talented French chef, Eric Taluy
 Hugo's new Executive Sous Chef.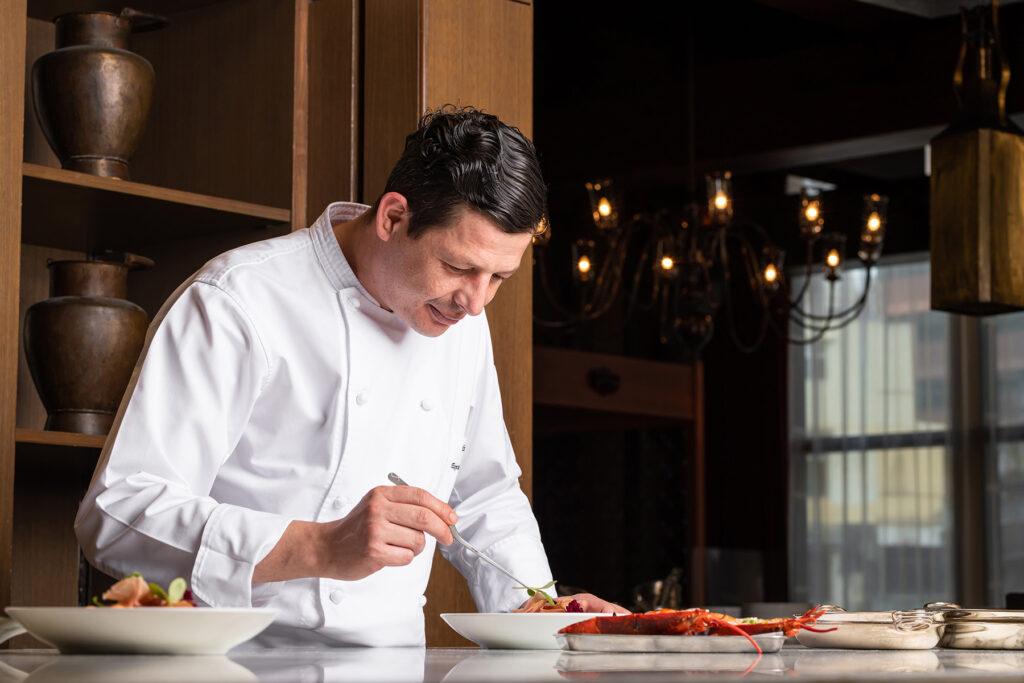 Chef Eric began his culinary career in 2003, working in various fine-dining and Michelin-starred French restaurants in France. He then moved to Hong Kong in 2010 where he spent six years as the Executive Chef at La Parole, a fine-dining French restaurant. In December 2021, the French-native chef was appointed as Hugo's Executive Sous Chef.
Chef Eric was born and raised close to nature on a farm near Chambery, a French city between Switzerland and Italy with mountains and lakes in the background. Through the varying seasons, from snowy cold winters to hot summers, the nature-loving chef gained an extensive understanding of the best ingredients of each season, from a young age.
 Impressed by Hugo's open-kitchen setting and its signature gueridon service, Chef Eric finds himself comfortable interacting with guests, sharing his cooking philosophy, and receiving instant feedback. Similar to Herr Hugo, the Bavarian host standing still in his armour suit at Hugo's entrance, and who served only the best food and wine to his honourable guests, Chef Eric would like to make Hugo's his home by impressing food connoisseurs with his culinary creativity, using the best seasonal ingredients and locally sourced organic produce.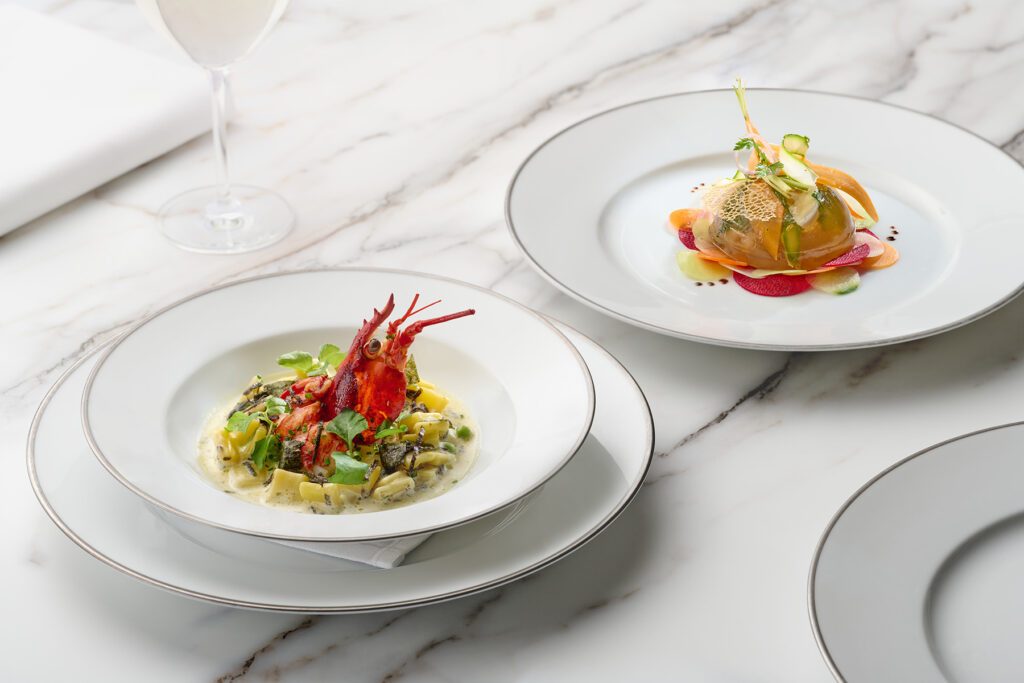 Residing in Hong Kong for more than 10 years, Chef Eric has often visited the organic farms in Hong Kong and is very familiar with the local produce. To debut, he is introducing the new Chef Eric Taluy's Tasting Menu, a farm-to-table five-course set menu showcasing impressive seasonal ingredients while highlighting the use of local organic farm produce.
 Kickstart with Sustainable Shrimp Carpaccio, sourced from Japan with a burst of fresh umami and sweetness, it is an alluring and refreshing appetiser served with local garden herb salad.
 Spring Chicken "Aspic" is a combination of spring chicken meat, organic carrot, asparagus and gribiche sauce in a gelatin of bone broth and spices, topped with a coral chip. It is collagen-rich and body-nourishing.