30 Nov 2021 By AWAY IN STYLE
Indonesia's southeastern Sumba island Cap Karoso
Reinventing Beachfront Hospitality at Cap Karoso
Indonesia's southeastern Sumba island is set to welcome a new destination for explorers, a place where eco-conscious travel, authenticity, and community merge to create a stylish retreat. Opening towards the end of 2022, Cap Karoso—named for the stunning Karoso beach on which it is located—presents a gateway into the tightly preserved culture and landscape of Sumba, with contemporary interior design by Bitte Design Studio fusing with local tradition and craft to create an artful backdrop. Led by first-time hoteliers Fabrice and Evguenia Ivara, the hotel pays equal reverence to both local Marapu culture and French flair, grounded in the duo's Parisian roots. The result is a hideaway of 47 rooms and 20 beachfront villas, where contemporary design, natural treasures, and local culture come together to dramatic effect.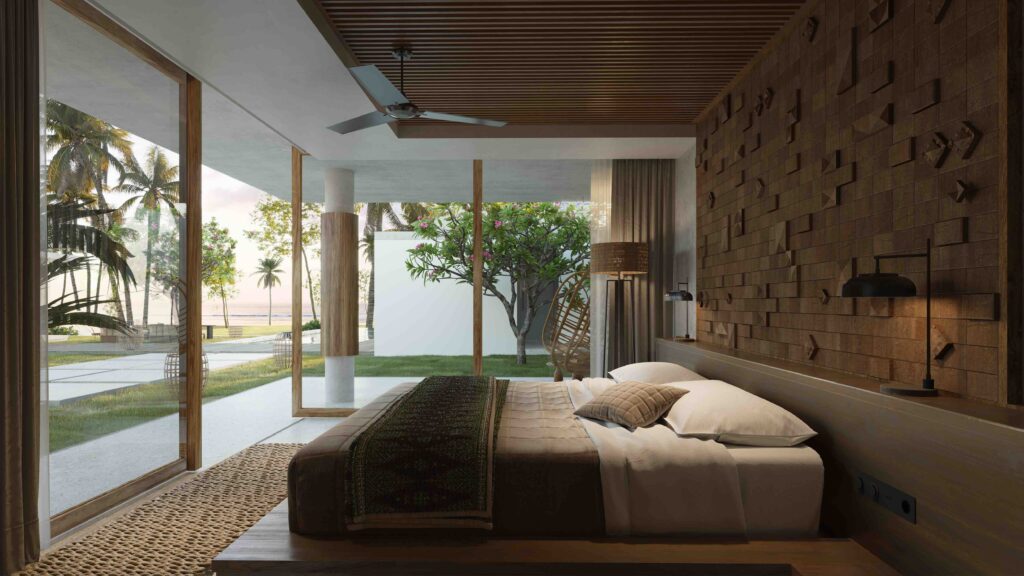 A 50-minute flight from Bali, the Indonesian island of Sumba feels a world away from some of the region's more well-known destinations. Defined by a largely untouched landscape, which places megalithic tombs side-by-side with soaring peaked houses known as "uma mbatangu", the choice of Sumba for Cap Karoso was a pledge to both preservation and exploration, with local involvement inherent to the project from the onset. Ideally situated for guests to delve into island adventures on land and sea, Cap Karoso will be a rarity for its proximity to nature and the availability of the contemporary amenities expected by modern travelers. With this in mind, the hotel is going to great lengths to ensure its environmental footprint is minimal, with a range of sustainability-minded actions planned. These include drawing at least 50% of energy use from an onsite solar panel park, a ban on plastic packaging on property, and the thoughtful use of landscape design and vegetation placement to reduce the need for air-conditioning.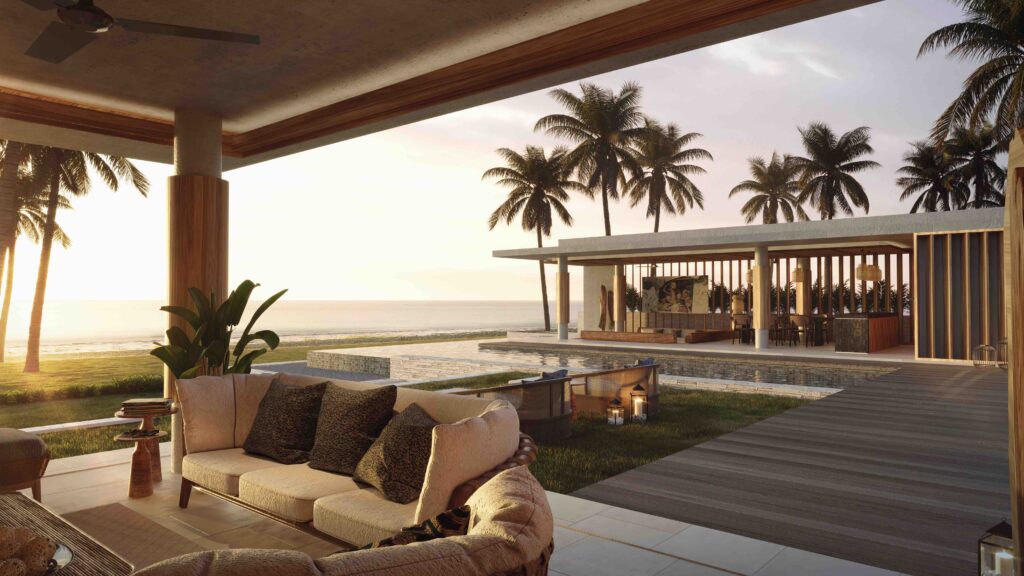 Across the 67 accommodations—a mix of studios, suites, and villas—an overarching theme of locality prevails. In these spaces, guests will be immersed in the story of Sumba by way of visual references to the local religion, Marapu, and the integration of art, materials, and crafts inspired by local aesthetics. Overseeing this vision is the Jakarta-based architecture and interior design company Bitte Design Studio, whose founding ethos of sustainability proved a natural match for this project. This design leadership is paired with a number of locally crafted bespoke design touchpoints, such as hand-carved wooden headboards in guestrooms, ikat wall hangings by Indonesian artist Alexander Sebastianus Hartanto, and contemporary Indonesian art in public spaces. Locally and sustainably sourced materials are utilized throughout the property and seamlessly interact with the contemporary linear aesthetic that defines the hotel's many areas.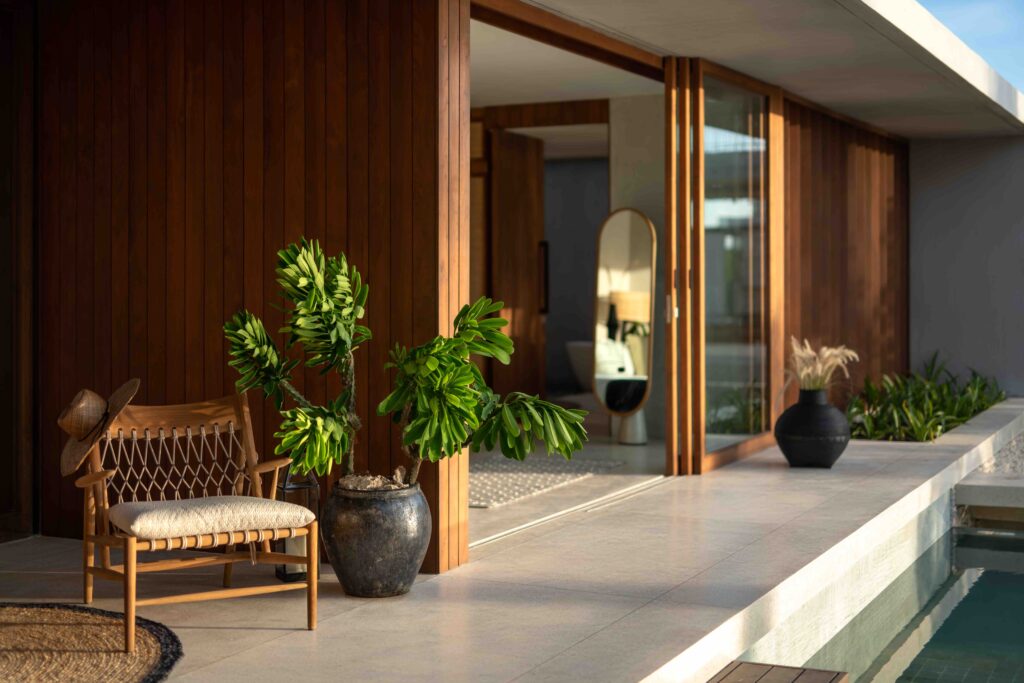 Elsewhere on the multifaceted property, a host of amenities will offer an allure to rival the island's natural charm. The casual all-day Beach Club will offer family-inspired cuisine created with local produce and has a zero-waste objective, while the lobby-adjacent Julang restaurant will be operated by international chefs visiting for short takeovers, in a reflection of Cap Karoso's commitment to collaboration. That same spirit will be applied to a host of visiting artists and DJs, whose onsite residencies throughout the year will color the hotel with a truly original ambiance and reflect an inherent enthusiasm for both the arts and one-of-a-kind guest experiences.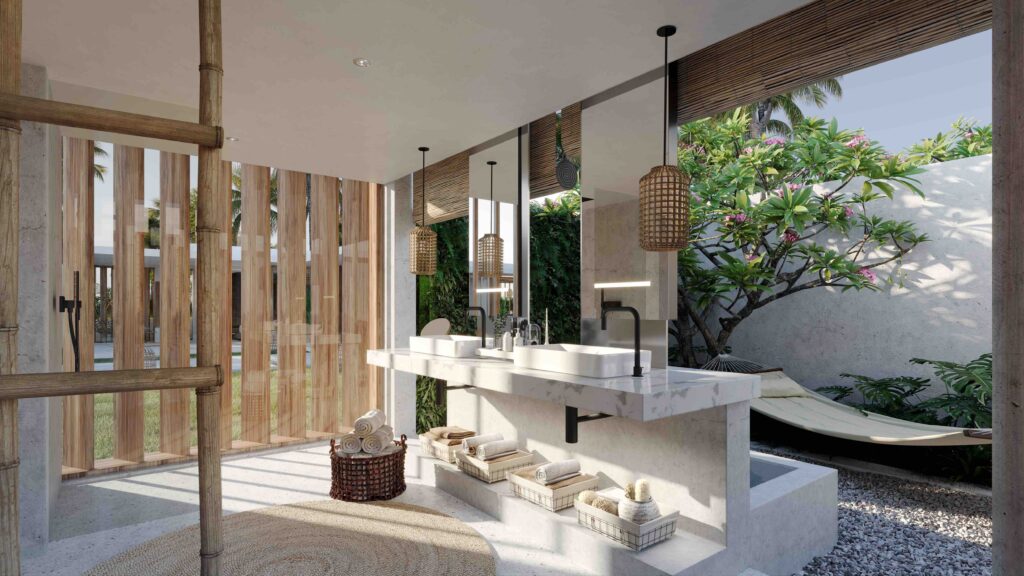 An open-air cinema, a pool with a bar, a kids club, and a spa, gym, and yoga platform round out the offerings. These are all bound together by a smooth blueprint from architect Gary Fell, who has seamlessly merged the traditionally styled pavilions at the heart of the property with a series of modern structures, as well as successfully blurring the lines between the indoors and outdoors. That same tangible connection with the surroundings is further emphasized by the cultivation of Cap Karoso Farm, an expansive working estate set up by organic agriculturalist Philippe Guiglionda that will feed the hotel's restaurants with homegrown and organic eggs, dairy, fruit, and vegetables. The initiative goes hand in hand with Cap Karoso's pledge to nurture and respect this corner of Indonesian bliss—an assurance that will come to life when the hotel opens its doors towards the end of 2022.