17 Oct 2022 By AWAY IN STYLE
InterContinental Sydney Rocks With Its New Experience
InterContinental Sydney enters a new era of luxury with the unveiling of its reimagined look and guest experiences
Following much anticipation, InterContinental Sydney has today announced the completion of its extensive renovation program to welcome the hotel's next chapter.
Located in Sydney's Treasury building of 1851, the landmark hotel has undergone a comprehensive $120 million transformation, which included a redesign of its guestrooms, public spaces, wellness areas, club lounge, restaurants and bars.
"We are thrilled to finally relaunch our new hotel for both visitors and locals to enjoy," said Jennifer Brown, General Manager of InterContinental Sydney. "InterContinental Sydney is one of the city's most loved and storied hotels, and we are excited to welcome back our guests to form part of its next chapter and explore what the new era for this hotel hails. I know many are eager to sample the curated cocktails and soak in the spectacular views from our new rooftop bar. This is just one of the many new experiences we have to share."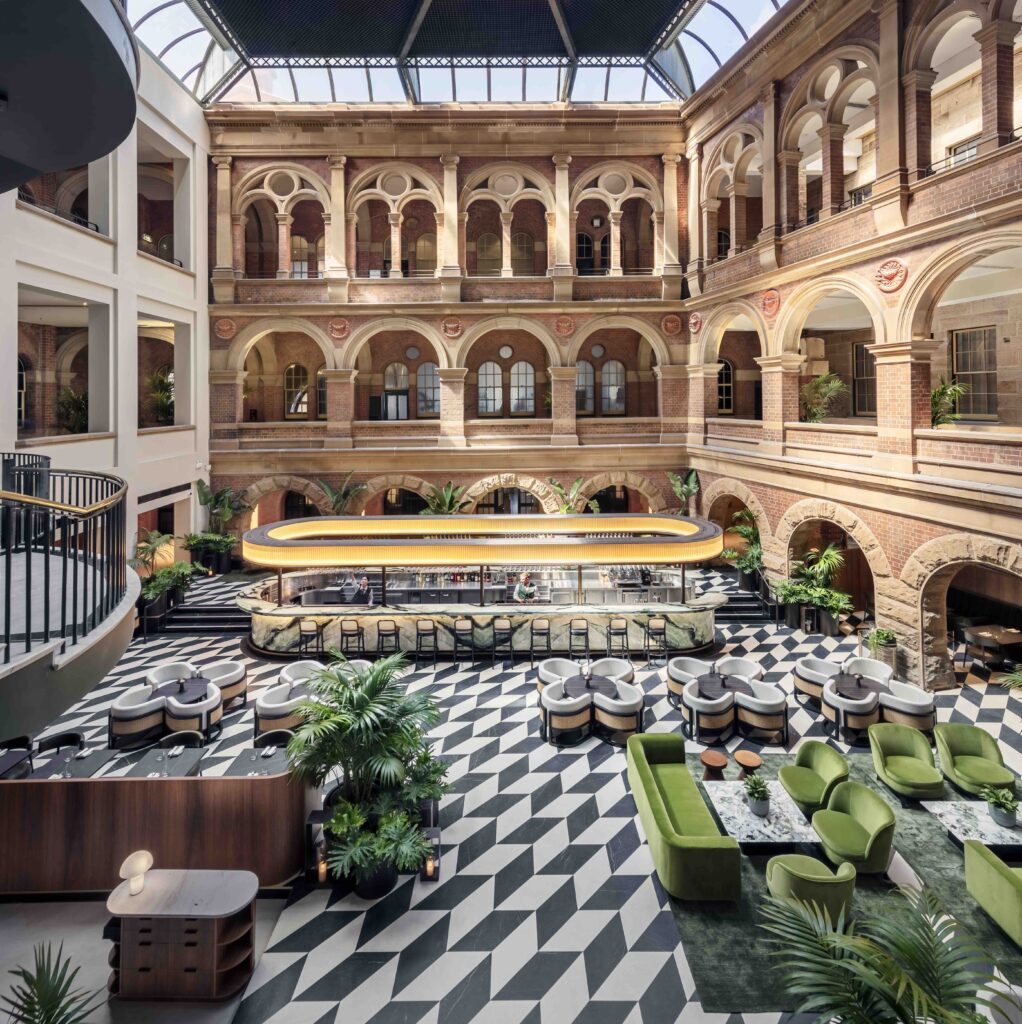 Historical Lineage Meets Contemporary Design
InterContinental Sydney's rich history and harbourside location provided a wealth of inspiration for local architecture studio Woods Bagot, which oversaw the hotel's thoughtful and once in a generation redesign. Carefully respecting and celebrating the heritage-listed building, the studio reimagined the hotel spaces drawing cues from the Australian landscape, Sydney harbour and neighbouring Royal Botanic Garden.
Designed with the sophisticated and worldly guest in mind, each of the hotel's 509 generously sized guestrooms and suites have been meticulously reimagined with a modern new design, features and amenities. Drawing green and blue hues from the adjacent gardens and harbour through unobstructed windows, the redesign creates uninterrupted flow from indoor to outdoor. Quintessential Australian elements of water, sand, wood and sky, have also been incorporated adding texture and warmth, creating a homely and relaxing environment for guests to retreat. Additional features include new integrated Google Chromecast services, Byredo bathroom amenities and an enhanced minibar offering, featuring custom-made offerings from local suppliers.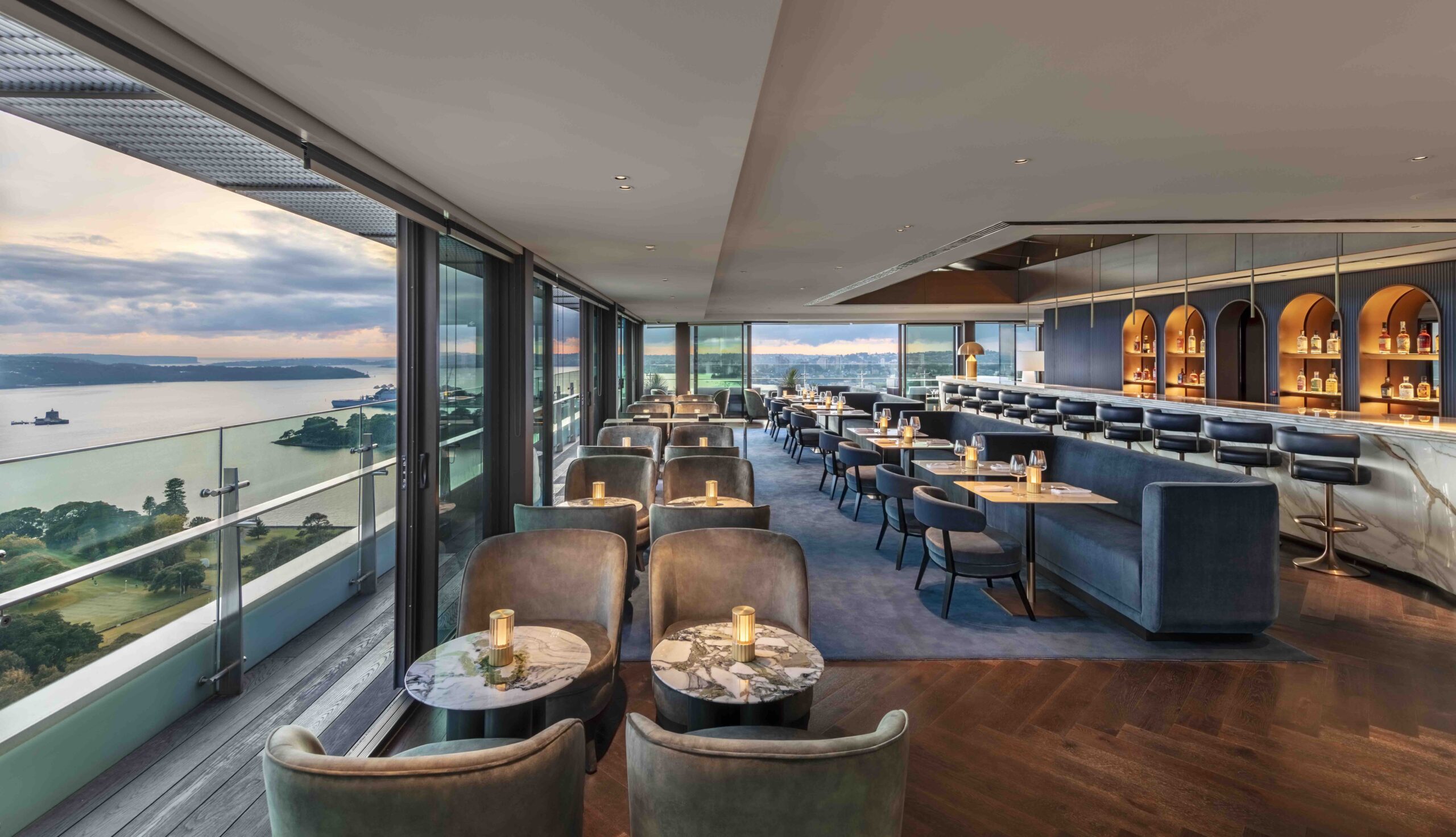 Guests staying in one of InterContinental Sydney's refreshed Club Rooms will enjoy access to the hotel's new Club InterContinental lounge located within the property's reimagined rooftop space. Here lies an iconic experience with sweeping Sydney Harbour views, exceptional privileges and personalised luxury touches.
Included in the transformation was a redesign of the hotel's entrance and reception area, imbued with organically designed reception pods where guests are welcomed with an intimate and seamless check-in experience. Whether entering from Macquarie Street, Phillip Street or via hotel's grand driveway, the new welcome experience is a sensory transition with structural elements, materials and textures to explore. The main feature of this space is a new and intricate feature art wall that details a historical timeline of the city and property from 1788 to the present day.
The hotel's wellbeing amenities have been revitalised and continue to incorporate a state-of-the-art gym and an indoor heated pool, which floats 31 stories high enjoying an abundance of natural light and breathtaking views overlooking the Sydney Opera House.
A series of bespoke touchpoints are set to surprise and delight guests throughout their stay as part of the hotel's enhanced luxury experience offering.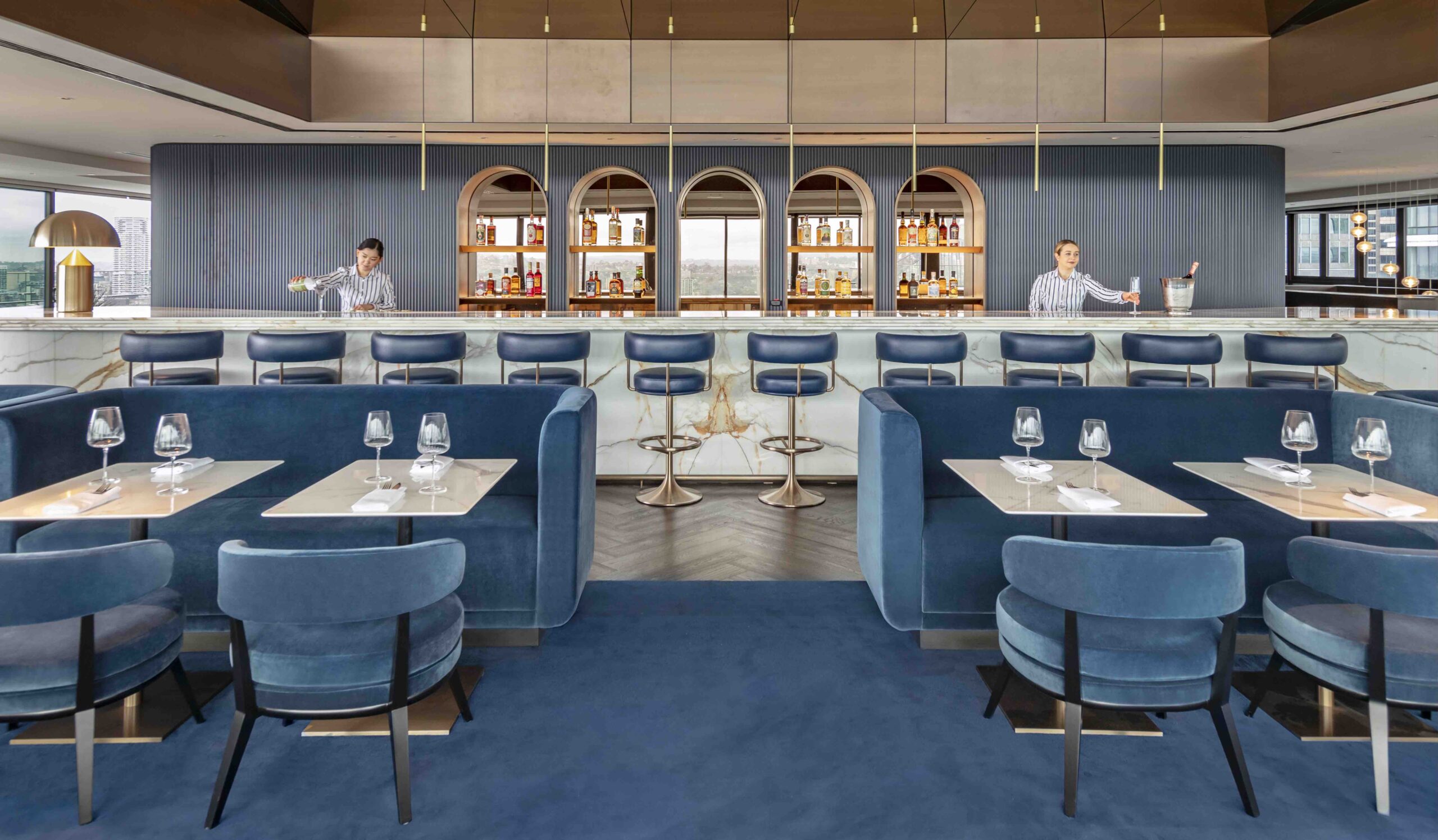 Elevated Bar & Restaurant Concepts
InterContinental Sydney's relaunch also marks the highly awaited public opening of Aster Bar on level 32. The hotel's renowned rooftop space is now open to hotels guests and locals alike, offering more members of the community the opportunity to experience the unparalleled views across Sydney's harbourside, spanning Sydney Harbour Bridge, Sydney Opera House, and the Royal Botanic Gardens. Inspired by the hotel's legendary history, the magic of astrology and taking cue from well-known rooftop bars from around the globe, Aster Bar offers immersive experiences whilst Australian flavours and local produce reign on the menu.
Located in the original cortile of the building where the nation's first grape vine plantation was laid, The Treasury is a new bar and dining destination and vault of Sydney's best kept secrets. With references to the roots of its location, the new lobby bar offers a flora-filled, all-day urban oasis where guests can enjoy flavours and stories from the past from a carefully cultivated menu of cocktails, wines and dishes. The bar is experimental in its approach, offering contemporary interpretations of old classics and an extensive integration of botanical flavours.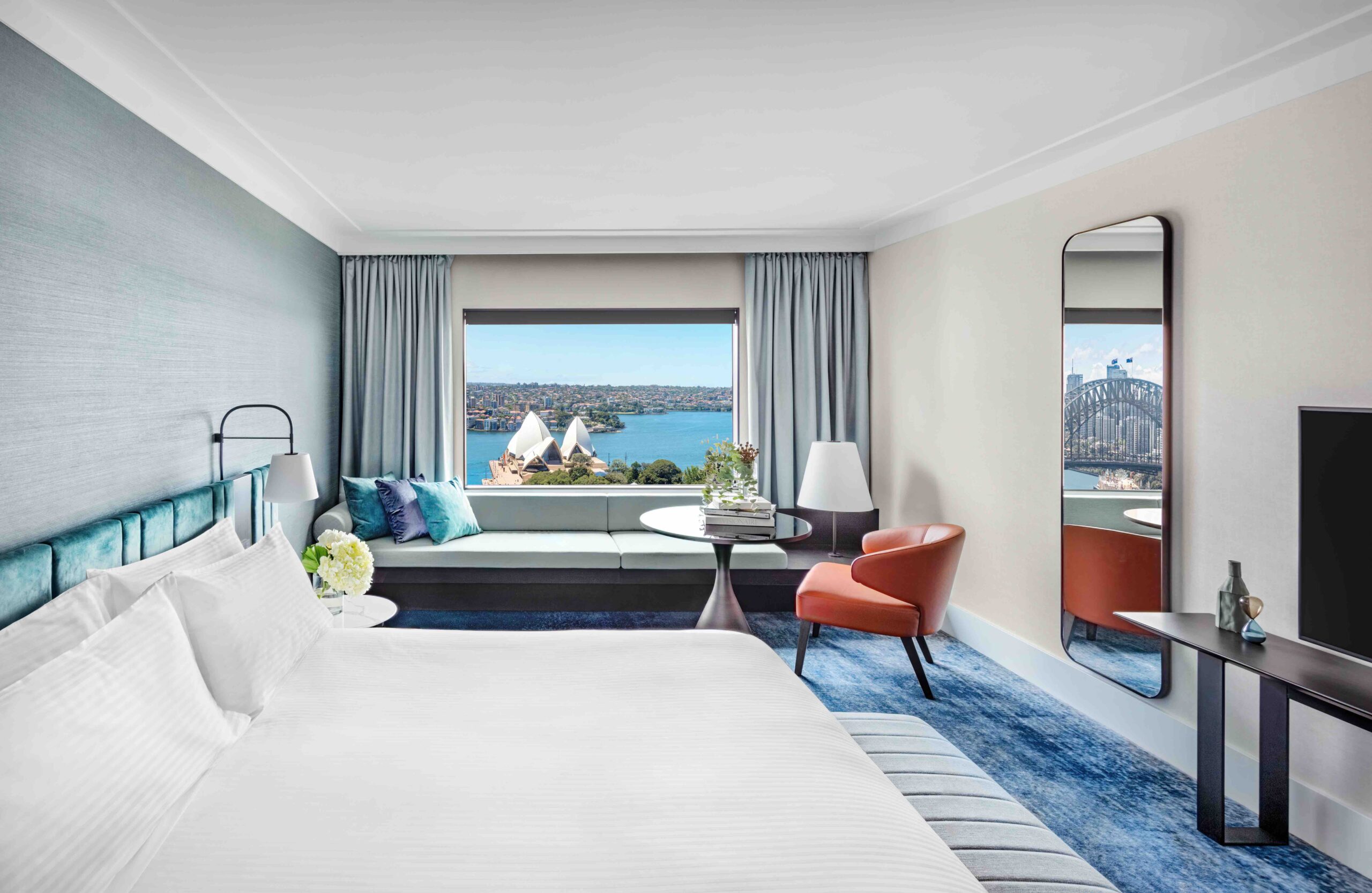 The hotel's newly designed breakfast space, The Conservatory, provides an elevated experience for in-house guests. Here guests will greet the day exploring open cooking stations and a walk-in pantry. Throughout the day and evening the space can be booked for exclusive use as a premium event space.  A unique, circular private dining room, wrapped in floor to ceiling plush green velvet, is also available to hire for up to 16 guests.
InterContinental Sydney continues to be a premium business and events destination, offering a broad range of distinctive meeting spaces in the heart of Sydney's CBD. Fourteen flexible meeting and event areas are complemented by revamped food and fine beverage experiences, refurbished rooms and suites and an on-site event and audio-visual specialist team. The hotel is equipped to host all scale of events from business meetings and intimate gatherings through to large conferences, brand launches, weddings and celebrations.
Leanne Harwood, SVP Managing Director for JAPAC, IHG Hotels & Resorts said "InterContinental Sydney remains one of our flagship properties in the region and we are delighted to share its full transformation today." She continued, "The InterContinental Hotels & Resorts brand has been pioneering luxury travel for more than 75 years and this hotel is a shining example of how we have evolved the brand and the luxury experience for our guests over the many decades."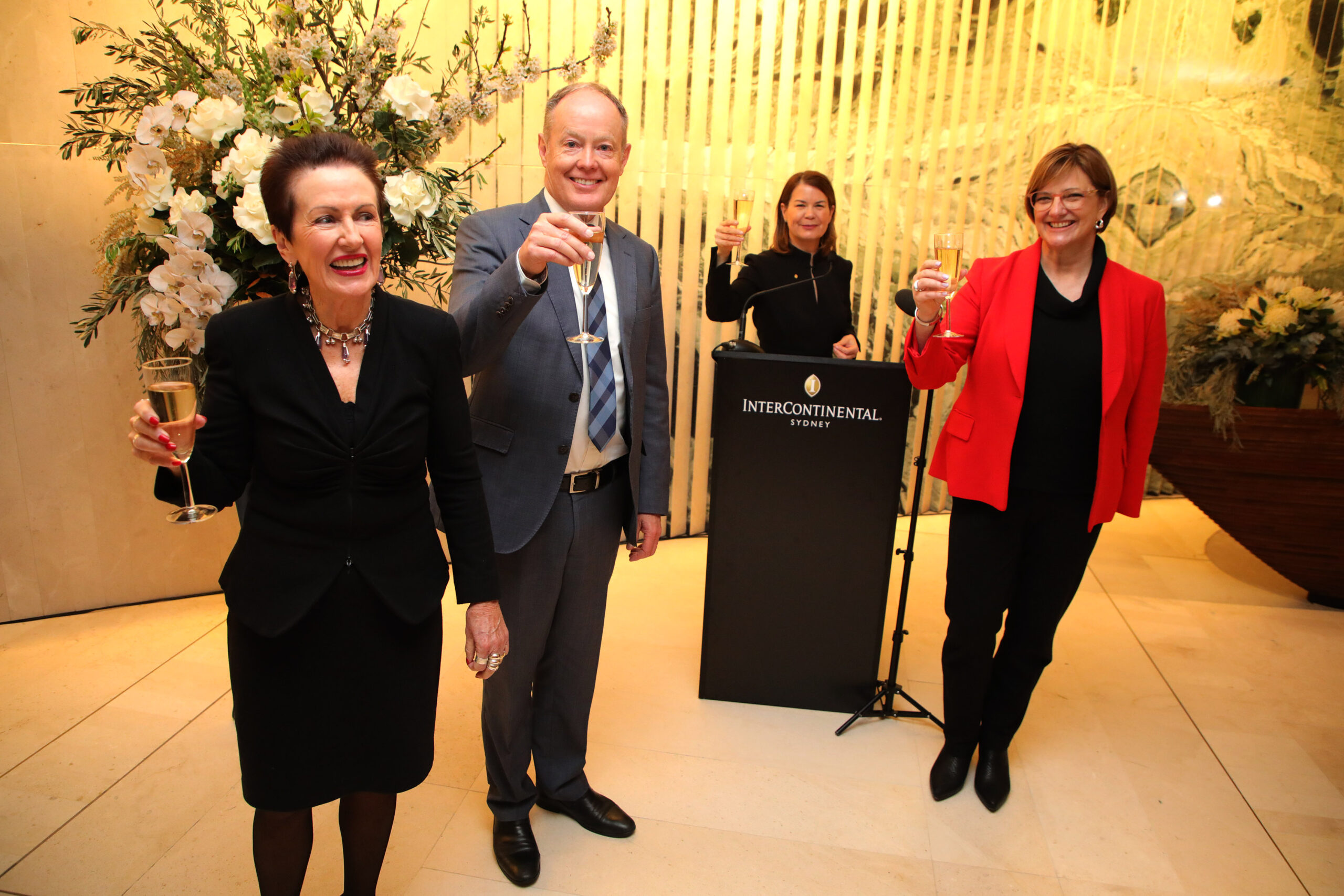 Mulpha Australia CEO, Greg Shaw, added "The unveiling of the new InterContinental Sydney represents a milestone moment in the evolution of this heritage property. With its sophisticated design, which seamlessly blends the past with the present, combined with the finest amenities, culinary offerings and highly personalised service, InterContinental Sydney offers an elevated experience tailored to today's worldly guest."
To celebrate the relaunch of InterContinental Sydney, the hotel is offering all guests staying at the hotel during the month of October an invitation to be the first to experience The Treasury with a complimentary glass of Hunter Valley sparkling wine. Rooms start at $399 per night and are available to book online or over the phone.
For more information on InterContinental Sydney please visit www.sydney.intercontinental.com or @intercontinentalsydney on social media.
For information on Aster Bar visit www.sydney.intercontinental.com/aster or
@astersydney or for more on The Treasury visit www.sydney.intercontinental.com/thetreasury or @thetreasurysydney.