Introducing Dr. Barbara Sturm's The Better B Niacinamide Serum
Niacinamide is a form of vitamin B3, an essential nutrient that supports many cellular processes and delivers multiple benefits and powerful anti-inflammatory properties to the skin. When applied topically, vitamin B3 not only helps to control excess oil, visibly refining and reducing the look of enlarged pores, but also works to smooth the appearance of fine lines and wrinkles, improve uneven skin tone, restore radiance, strengthen the natural skin barrier, and renew the skin's surface, reducing the effects of environmental damage. It's also a common misconception that oily skin needs to be 'dried out', and vitamin B3 busts this myth by preventing damaging moisture loss while supporting the natural production of skin-strengthening ceramides. All in all, it's good food for your skin!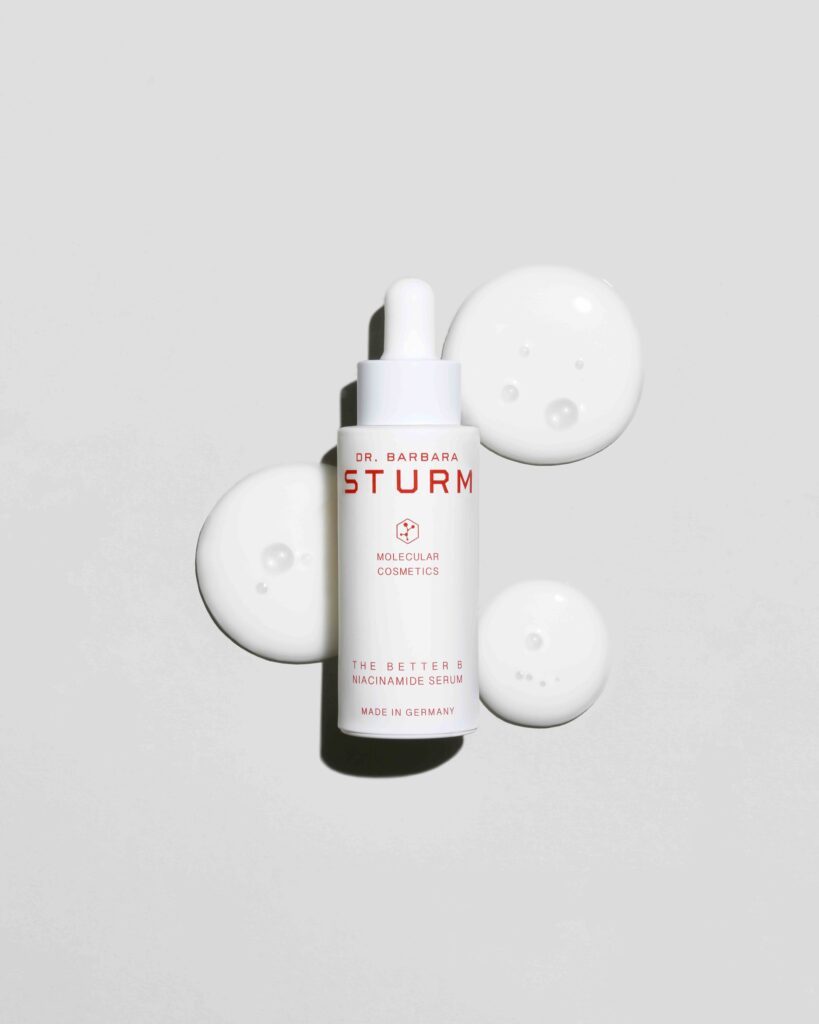 Getting the B3 balance right
Like many superhero skincare ingredients, a concentration of topical vitamin B3 that is too high, carrying significant amounts of residual nicotinic acid, can actually backfire and have a negative effect, leading to irritation, sensitivity and redness. As a result, Dr Barbara Sturm has carefully formulated The Better B Niacinamide Serum, which deploys high-quality, pure vitamin B3 in a safe, skin-friendly formulation. It follows on from Dr Sturm's proprietary innovation of The Good C Vitamin C Serum, and similarly, offers an effective yet safe ingredient-focused skincare solution.
This ultimate skin perfector specifically targets the pores of the skin, reducing and refining their appearance for a radiant, even, and ultra-hydrated complexion. The potent ingredient complex protects against environmental hyperpigmentation and premature skin ageing, helping to strengthen the skin barrier, boost hydration, and support the skin's natural restorative processes for a smoother, softer, and more refined skin texture. For anyone looking for picture-perfect skin, The Better B is your solution.
@theofficialjoycebeauty   @drbarbarasturm
#JOYCEBeauty   #sturmglow   #THEBETTERB   #VitaminB3   #Niacinamide   #SturmSerums
The Better B Niacinamide Serum HK$1,270/30ml NEW!