Introducing Drunk Elephant A-Gloei™ Maretinol Oil
CLEAR + SMOOTH
A skin-smoothing treatment that combines vegan retinol, virgin marula oil, and ceramides to refine skin's texture and minimize the appearance of lines, hyperpigmentation, blemishes, and sun damage while locking in moisture and restoring a healthy glow.
SUGGESTED USE
Morning or night, apply 2-3 drops to a clean, dry face. May be mixed with any Drunk Elephant moisturizer or serum. Always use a broad-spectrum sunscreen. TIP: Mix A-Gloei™ with C-Firma™ for even greater brightening and firming benefits. WARNING: Avoid direct contact with eyes. If contact occurs, rinse thoroughly with warm water.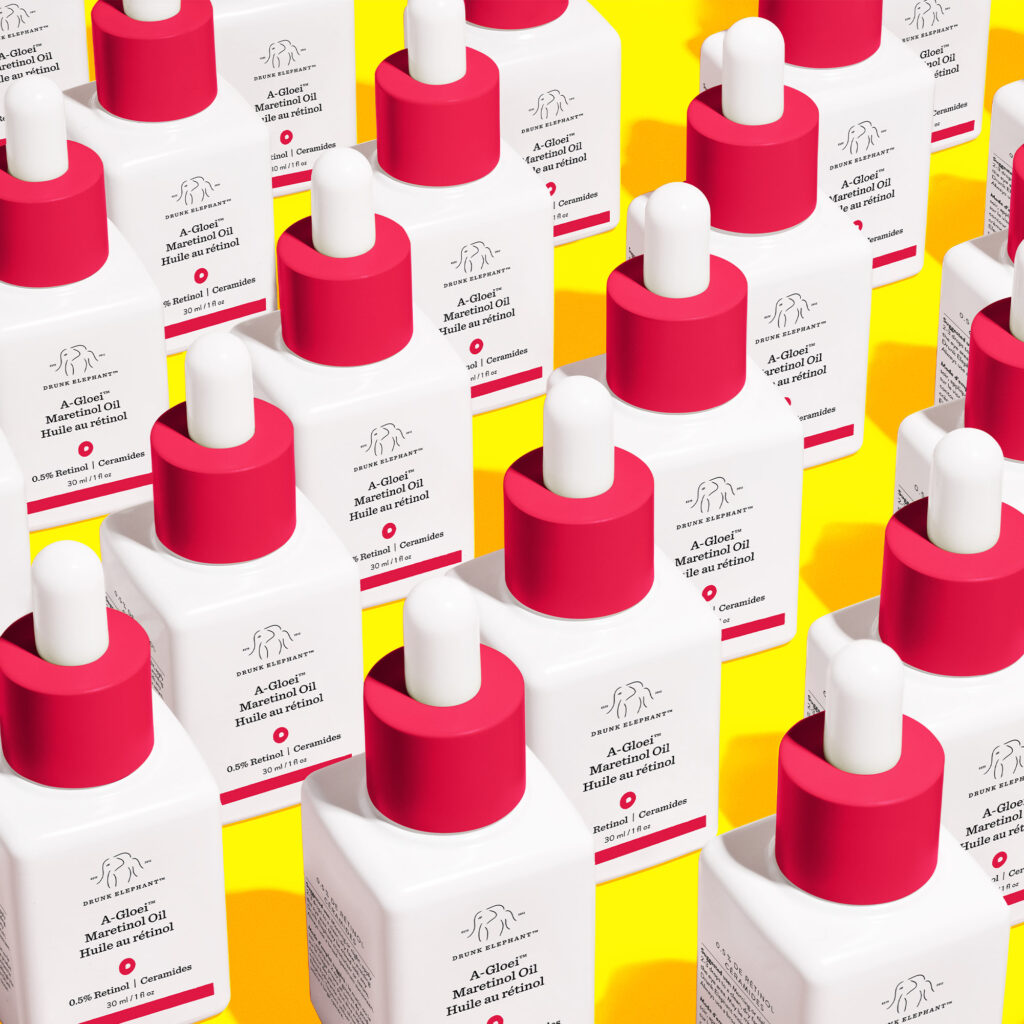 100% FREE OF ESSENTIAL OILS, SILICONES, AND FRAGRANCES.
VEGAN AND CRUELTY-FREE.
Sephora IFC Shop 1073-75, Level 1, IFC Mall, 8 Finance Street, Central, Hong Kong
Sephora CWB G21-G23 & G25, Windsor House, 311 Gloucester Road, Causeway Bay, Hong Ko
Drunk Elephant A-Gloei™ Maretinol Oil
Drunk Elephant A-Gloei™ Maretinol Oil