Inviting Nature In: Laguna Phuket Creates Pocket Forests With SUGi and the Miyawaki Method of Afforestation
Since its establishment, which commenced with a seven-year rehabilitation journey from a tin mine to the integrated resort destination it is today, Laguna Phuket has remained committed to safeguarding its natural environment. Now, Laguna Phuket has partnered with rewilding specialists from SUGi to reintroduce native wild species into the surrounding landscape. This visionary initiative begins with the creation of several planned 'pocket forests' within the destination, recognized as Asia's premier integrated resort, set against the stunning backdrop of the Andaman Sea.
Under SUGi guidance, the Laguna Phuket team adopted a multi-faceted and multi-phase approach to rebuilding the symbiotic web of Phuket's rainforest. Following the Miyawaki method of afforestation that mimics the way a forest would recolonise itself if humans stepped away, the team selected several secluded areas within Laguna Phuket with a goal of turning it into self-sustaining 'pocket forests' in a year's time. To that end, the team selected 84 species of native trees based on a survey of the last remaining virgin rainforest Khao Phra Thaew, focusing on those that would occur naturally in that particular area without humans, to build a site that is more responsive to climate change. Quick to establish and maintenance-free after the first two-to-three years, Miyawaki forests grow ten times faster and are thirty times as dense as alternative reforestation solutions, providing a greater amount of forage for pollinators, refuge for birds, and a cool home for insects.
Joining the ranks of Laguna Phuket's existing sustainability initiatives, the new partnership with SUGi offers a viable means to regenerate an indigenous ecosystem, benefiting human and planetary health. This win-win solution for both people and nature brings the Banyan Tree Group one step closer to achieving sustainable development goals, while promoting the restoration of the ecosystem with increased biodiversity.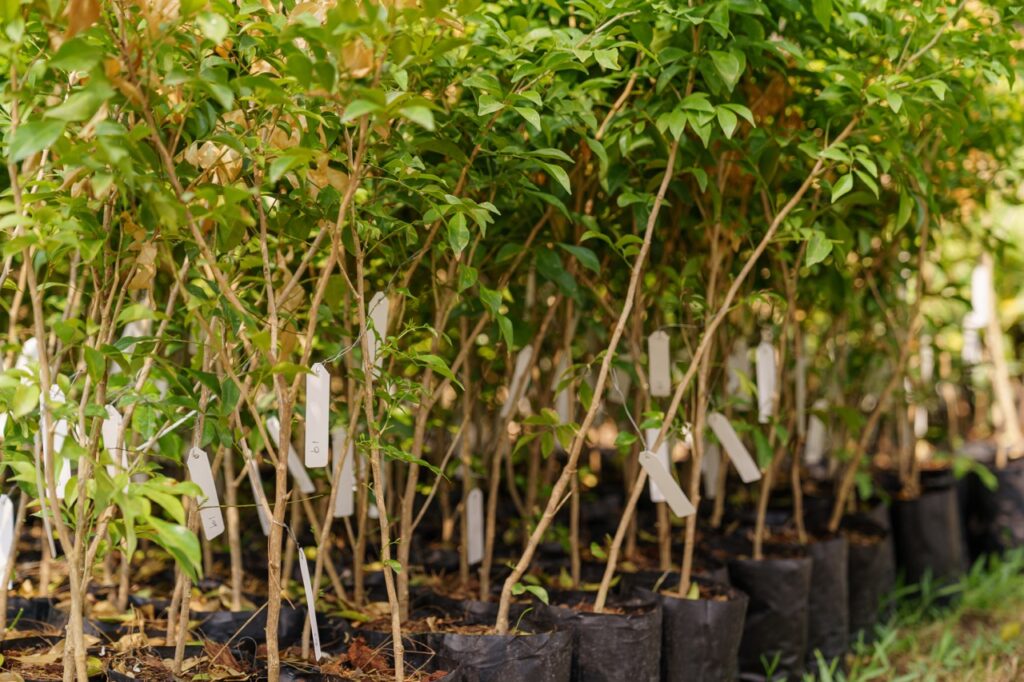 "Projects such as the collaboration with Laguna Phuket allow rewilding to be an interactive sensory experience – bringing a glimpse of nature back into people's lives. We are all instinctively drawn to seek out nature and travel is becoming more and more about people looking for the beauty, peace and healing qualities nature provides as an antidote to the stresses of modern life," said James Godfrey-Faussett, the Lead Forest Maker of SUGi. "Projects such as this initial one in Laguna also bring the ecological ancestry of the area alive again – a glimpse of the lush forest that once covered much of this beautiful island."