Jiangsu Club Debuts Bright Summer Flavours with Novel À La Carte Dishes and Weekend "SPLASH" Bottomless Champagne Brunch
Dive into the summer season with a modern interpretation of traditional flavours including sticky rice dumplings that showcase the essence of Jiangsu
Sophisticated Chinese dining haven Jiangsu Club ushers in the summer season with glorious à la carte dishes alongside Weekend "SPLASH" Bottomless Champagne Brunch. For the first time, classic sticky rice dumplings are available to welcome the upcoming Dragon Boat celebrations.
Since opening last September, Jiangsu Club has quickly gained a following for its regional cuisine that preserves the original flavour of ingredients, with meticulously prepared dishes that are expertly cooked and exquisitely presented. This season, the culinary team enhances its menu with cultivating summer dishes across its à la carte menu, as well as dim sum and desserts with creative presentations of traditional favourites.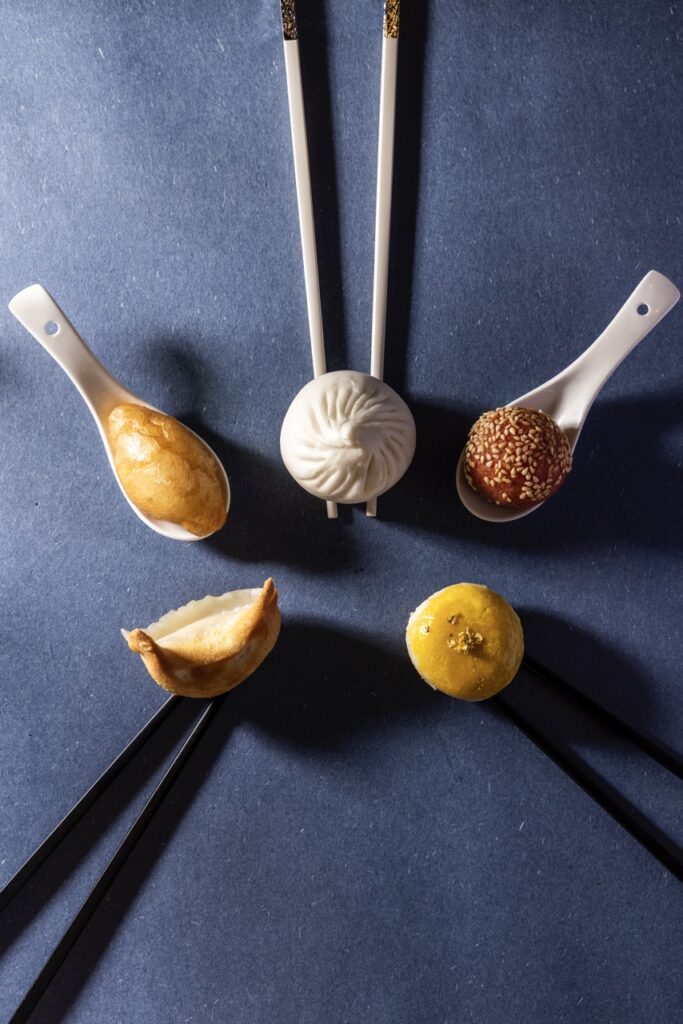 WELCOME THE SUMMER SEASON WITH JIANGSU CLUB'S DIM SUM DELICACIES
For those seeking to indulge in summer dim sum flavours with champagne, they can enjoy Weekend "SPLASH" Bottomless Champagne Brunch with Dom Pérignon Vintage and Moët & Chandon Impérial for very special prices with a minimum of four people from 10 June to 27 August 2023. Booking is required as it is limited to four tables daily, and available between 12 noon and 3 p.m. (first sitting at noon; last sitting at 1:30 p.m.) on weekends and public holidays.
LINGER OVER LONG SUMMER DAYS WHILE FEASTING ON JIANGSU CLUB'S NEW SEASONAL À LA CARTE SPECIALTIES
Delicate appetisers include Chilled Pork Knuckle (HK$188) lovingly stewed and served with a homemade garlic and vinegar sauce to balance the meat's richness; and Fresh Abalone with Hangzhou Chilli (HK$288), a refreshing salad featuring six head South African abalone marinated in subtly spicy fresh rod chilli from Hangzhou. Crafted with Jiangsu Club's signature chicken broth, Braised Fish Maw with Chinese Cabbage in Casserole (HK$728) embraces Shanghainese salted meat, homemade meat and egg dumplings, fish maw, sea cucumber, vermicelli and chicken breast for a hearty soup classic.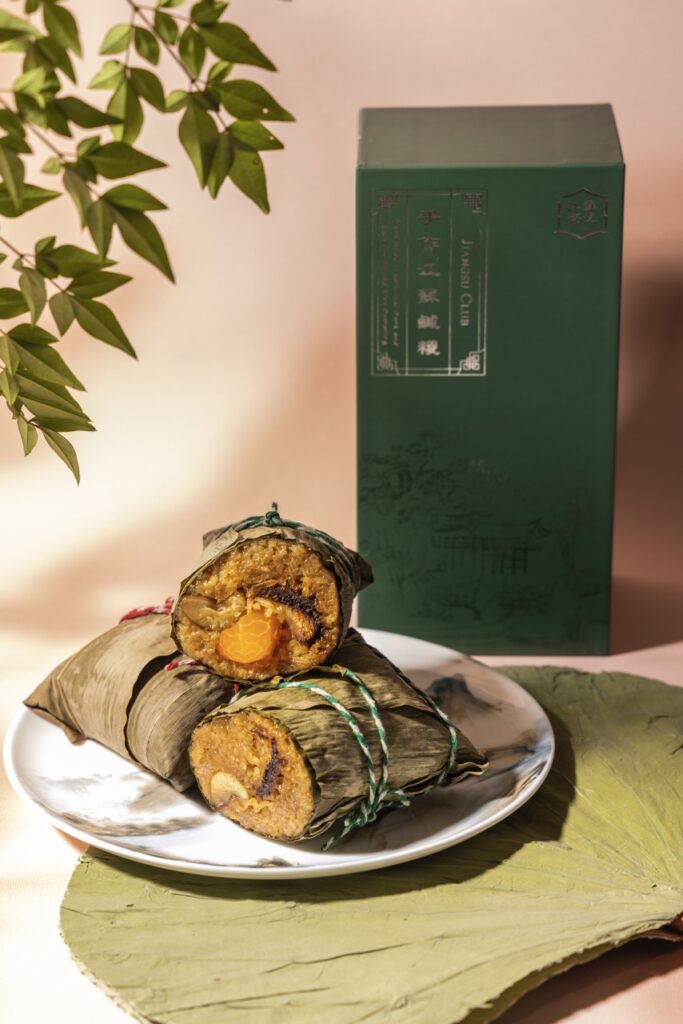 CELEBRATE DRAGON BOAT SEASON WITH JIANGSU CLUB'S PREMIUM HOMEMADE TRADITIONAL STICKY RICE DUMPLINGS
Another staple of summer is the thrill of dragon boat races. To accompany the spectacles, Jiangsu Club launches its mouth-watering handmade sticky rice dumplings available for pick up until 22 June 2023, the date of Tuen Ng Festival. Choose between Jiangsu Handmade Traditional Pork and Egg Yolk Sticky Rice Dumpling or Jiangsu Handmade Traditional Red Bean Sticky Rice Dumpling for HK$98 each.
Those who wish to treat friends and family with flavours and joyous surprises may opt for the choice of purchasing four dumplings at HK$368 – playfully presented in a dark sapphire briefcase gift box.
Occupying 5,500 square feet with up to 104 seats, Jiangsu Club's interior design is inspired by the iconic Chinese courtyard, a significant structure that captures the essence of traditional Chinese architecture. Its main dining space seats 28 to 32 guests and its eight individual private dining rooms each can accommodate 6 to 20 persons. They are presented with a palette of sapphire blue that exudes a sense of understated luxury, with meticulous elements that shine through every design detail—ideal for all types of gatherings from business lunches or dinners and celebrations to social or family get-togethers.
Located at 2/F, Alliance Building, 130 – 136 Connaught Road, Sheung Wan, Hong Kong, Jiangsu Club is a convenient one-minute walk from Sheung Wan MTR Station (Exit C) and 10-minutes' walk from the Hong Kong Macau Ferry Terminal. Open daily from 11:30 a.m. to 3:00 p.m. and 6:00 p.m. to 11:00 p.m.
For enquires, please call (852) 6230-8973 or email jiangsuclub@ponghk.com.
Like and connect with Jiangsu Club on:
Facebook: www.facebook.com/jiangsuclub/
Instagram: www.instagram.com/jiangsu.club/