Jimmy Choo Kendall Jenner as the star of the brand's Autumn 2022 campaign
Captured on location in Los Angeles by Carlijn Jacobs, the campaign embodies the glamorous, confident, and daring spirit of Jimmy Choo. Kendall steps into the role of Jimmy Choo's modern goddess, commanding full attention against the backdrop of a private and decadent setting, her gaze and presence empowered, alluring and self-assured.
Cast in shades of Autumn's signature candy pink alongside tonal mainstays such as black and gold, the VARENNE AVENUE QUAD handbag is a focal point in terms of product. Kendall wears it with the coordinating DREECE and BLAKE knee-high boots, creating statement yet ultra-wearable looks. Similarly, more casual styles such as the DIAMOND LIGHT MAXI sneaker, an off-duty essential, are spotlighted as Kendall nonchalantly reclines poolside, the embodiment of effortless glamour.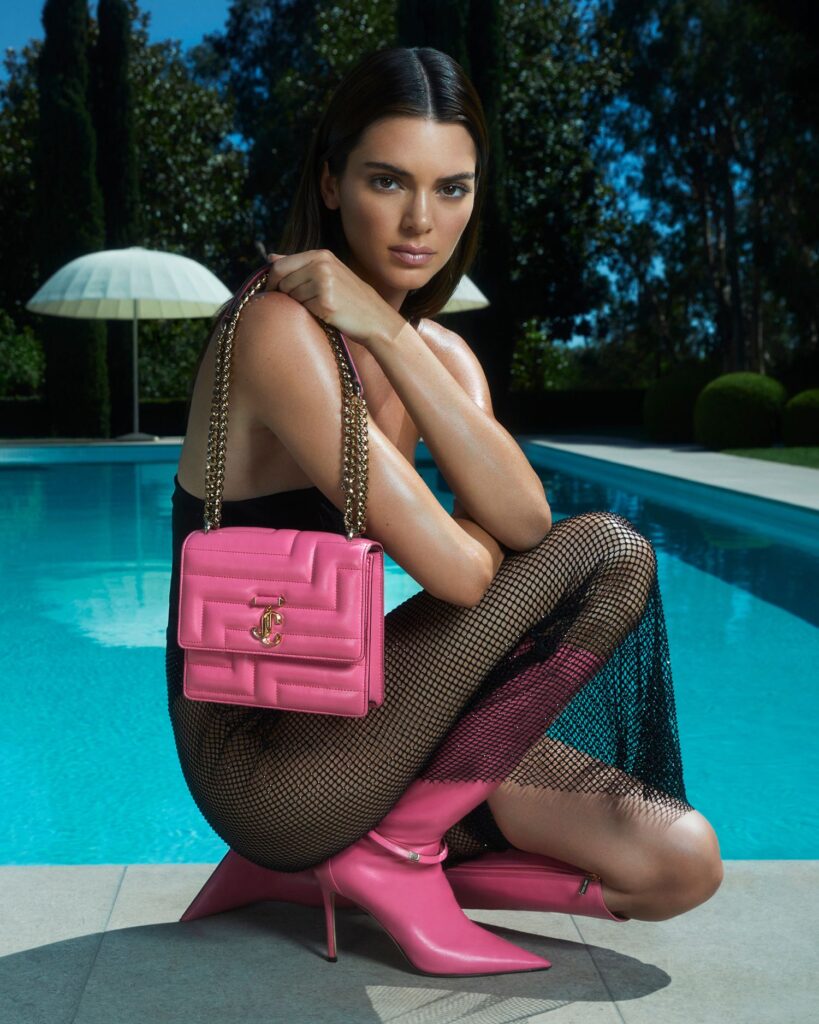 This sense of presence is emphasised by powerful poses and graphic camera angles. Despite the palatial surroundings, Kendall dominates every scene. From playful drama reclining on topiary to strutting poolside, her statuesque poise is captivating.
Jimmy Choo Kendall Jenner
Jimmy Choo Kendall Jenner
Jimmy Choo Kendall Jenner