Katharine Pooley's hand-picked selection of Wedding Gift ideas
Providing inspiration for Wedding Gift ideas, we are pleased to share a few unique and timeless items selected by the highly sought-after interior designer Katharine Pooley. Choose from photograph frames, to vanity sets and vases, all sourced from the wonderful selection of exquisite objects and home accessories at Katharine's eponymous London Walton Street Boutique and also available on-line at her online boutique store.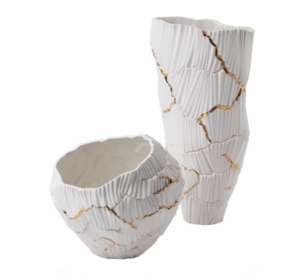 An eye-catching decorative vase or jewellery box is perfect for gifting. Evocative and memorably beautiful, this textured Crackled Gold Porcelain Vase is simply exquisite, crafted from porcelain and gold leaf, it has an unusual, organic, crackled form, inspired by textures found in the natural world. The exquisite Parmelia Porcelain Bowl has been crafted for Katharine Pooley by a highly skilled British ceramicist. Crafted from handmade paper porcelain, with touches of gold leaf, it glimmers beautifully in the light.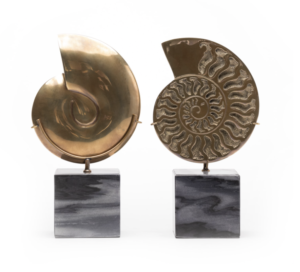 Adding a stunning and eye-catching display item or accessories always sparks joy in your living space. Create the dream study with this unique, statement, and pair of sculptural Ammonite Brass Object