22 Mar 2023 By AWAY IN STYLE
KENDALL JENNER & ALTON MASON ROCKS IN MESSIKA
MAGNETIC TENSION IN THE MIDDLE OF THE AMERICAN DESERT
Vintage cars and bright Pontiacs create the perfect setting for Valérie Messika's 2023 campaign, inspired by the world of the American cinema, where the iconic Kendall Jenner and the famous dancer and actor Alton Mason play leading roles.
Stacking contemporary jewellery, mixing both colour and designs, the Artistic Director has created a spectacular shoot with multiple sources of inspiration and an exploration of colour.
KENDALL JENNER, AN UNINHIBITED JOURNEY
Kendall Jenner's powerful gaze and pose continues her collaboration with Messika with a multi- faceted shoot; a campaign which acts as a tribute to the young model's passion for iconic American cars.
"KENDALL HAS A VERY POWERFUL NATURAL PRESENCE IN FRONT OF THE CAMERA. IN ONE LOOK, SHE IS THERE. SHE EMBODIES VALUES THAT ARE IN SYNC WITH OUR HOUSE: AN ACCOMPLISHED AND CONFIDENT WOMAN, WELL IN TUNE WITH MODERN TIMES. THIS IS THE STRENGTH OF THE HOUSE OF MESSIKA, WHICH IS EMBEDDED IN THE SPIRIT OF TIME." Valérie Messika , Founder et Artistic Director of Maison Messika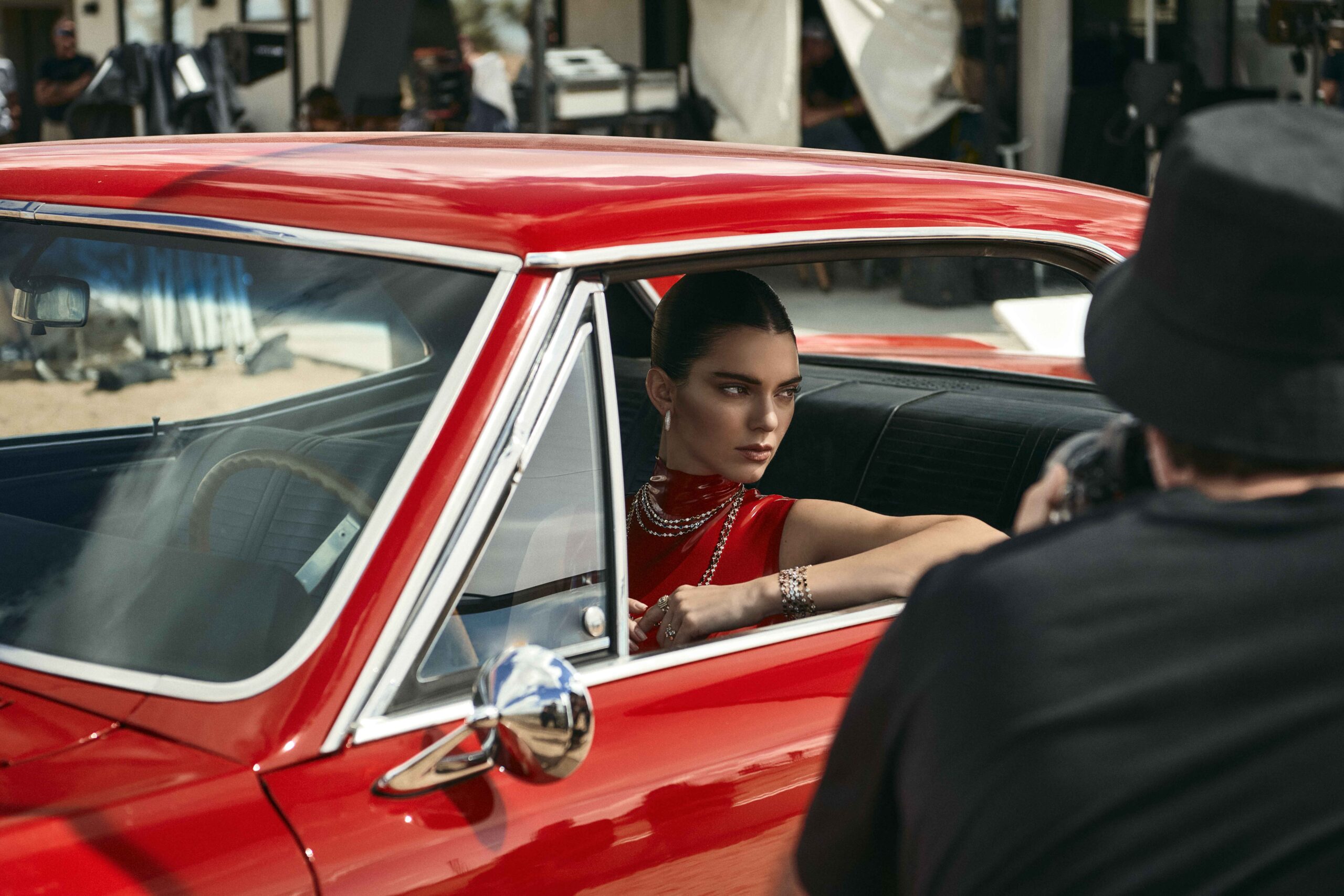 ALTON MASON, IN THE MIDDLE OF THE AMERICAN DESERT
A resolutely modern shoot that invites uninhibited styling, powerfully embodied by American dancer Alton Mason, who is writing a new page in his history book with the House of Messika.
"IN OUR SECOND SHOW, ALTON WAS OUR MALE MODEL. THIS COMBINATION WAS A HUGE SUCCESS. ROOTED IN THE WORLD OF FASHION. ALWAYS ON THE MOVE, ALTON DANCES AND ACTS. THIS WORKS PERFECTLY WITH OUR ENERGY."
Valérie Messika
A MARRIAGE OF ATMOSPHERES IN JUXTAPOSITION
The desert – arid, mineral and raw – contrasts perfectly with the brilliance of latex, gold and diamonds. The Pontiacs bring a retro touch with their glossy colours and leather and velvet interior. A play of contrasting materials creates an offbeat and relaxed setting where the wild world of the American desert serves as a backdrop for the Messika collections.
A shoot masterfully led by international fashion photographer Chris Colls, in the Palm Springs desert. An inspired duo, Valérie Messika and the photographer imagined a multi-faceted trilogy where Kendall Jenner and Alton Mason make diamonds come to life. A brilliant staging for an ode to American cinema in three chromatic acts: Red, Blue and Violet.
RED: FOR A BREATHTAKING THRILLER
With the Pontiac's glossy chassis and leather seats, Kendall Jenner and Alton Mason embark on a contemporary road trip that draws on life of America in the '60s. As with the great Hitchcock heroines, Kendall embodies a mysterious and free woman behind the wheel of an immaculate red Pontiac. A woman with multiple faces; a modernday Grace Kelly, a new Thelma & Louise, an invincible heroine from a Quentin Tarantino film.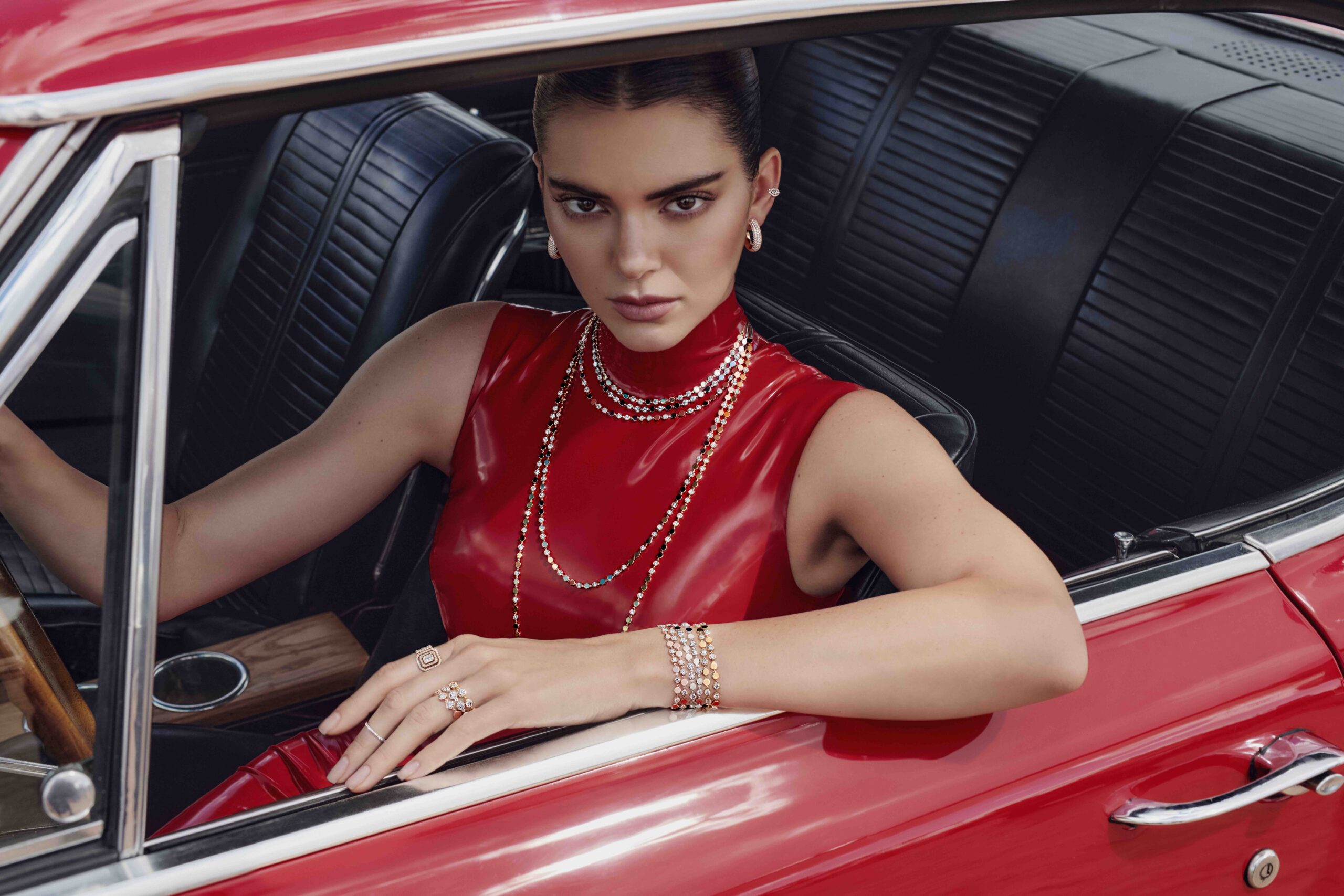 "THIS NEW COLLABORATION IS DEEMED AS A NATURAL EXTENSION WITH MESSIKA. I LOVE OLD AMERICAN CARS, SO IT WAS WONDERFUL TO BE ABLE TO SOAK UP THAT VINTAGE AND MYTHIC AURA THAT WAS EMITTED. ICONIC JEWELRY, UNIQUE CARS IN ASPECTACULAR AMERICAN SETTING, WHAT COULD BE MORE INSPIRING!"
Kendall Jenner
D-Vibes are second-skin jewels that follow the curves of the body. Modern and daring pieces; an uninhibited twist on the traditional diamond rivere. Each piece reads like a free score where gold and diamonds alternate; jewels that build a new tempo.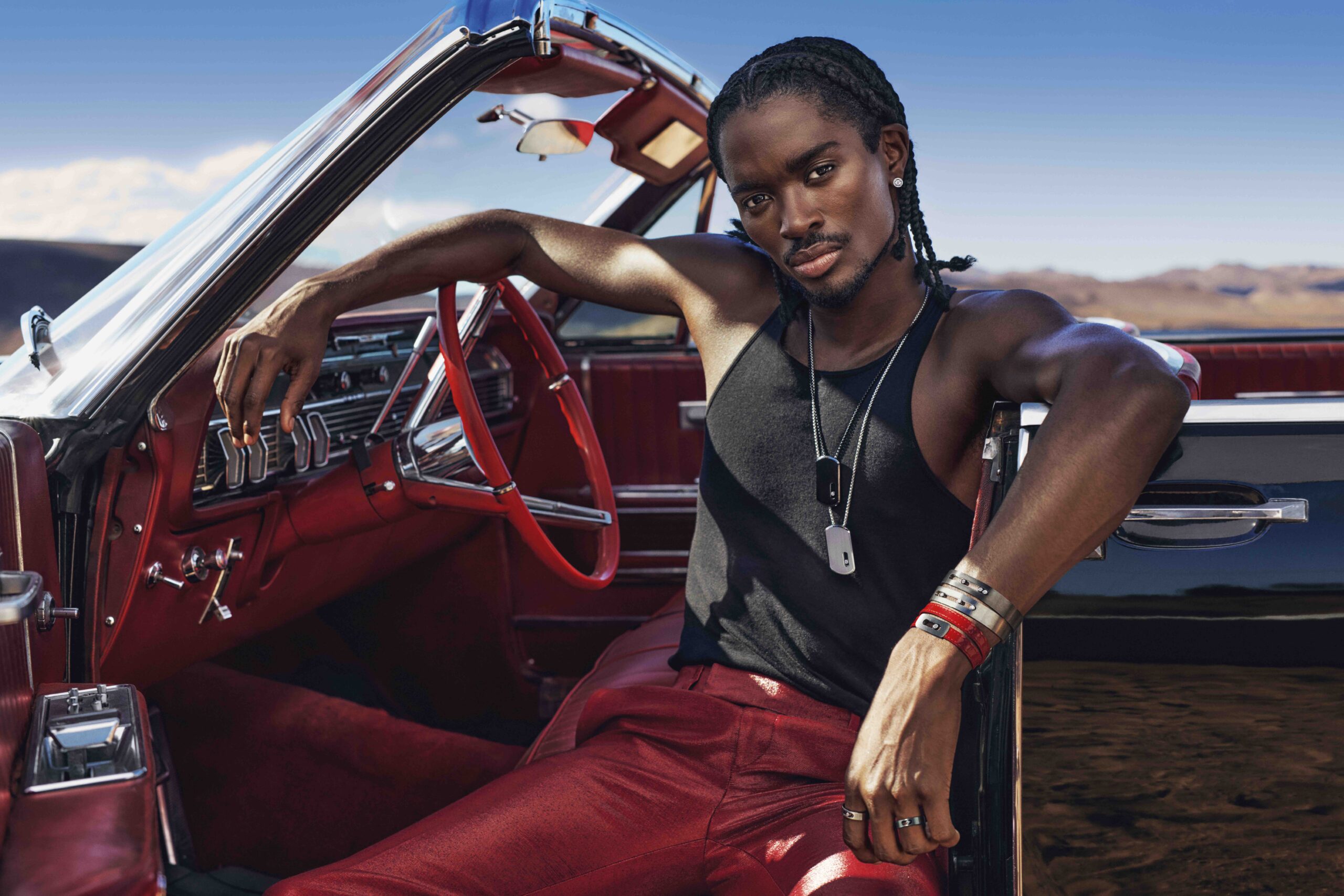 "MESSIKA BREATHES A NEW, COOL AND MODERN BREATH INTO THE WORLD OF JEWELRY. OUR COLLABORATION DURING LAST SEPTEMBER'S SHOW WAS BUILT ON SINCERITY. AN ESSENTIAL MUTUAL COMPLICITY, WHICH IS REVEALED IN THIS UNIQUE AND VERY FREE CAMPAIGN…"
Alton Mason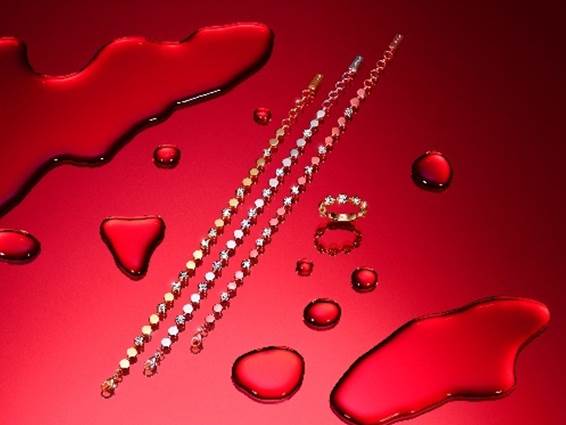 10 The perfect balance between an iconic piece and a fashion piece, the founder reinterprets the Move bracelet in a unisex way. It is a perfect remix, reimagining the must-have motif of the House with elegance. Here, Valérie Messika imagines a new variation for this unisex jewel combining the iconic Move motif with a strong and bold chain.
Messika's store address:
Harbour City , Ocean Centre L2 237