KIEHL'S SINCE 1851 – Introducing Super Multi-Corrective Cream Eye Zone Treatment
KIEHL'S SINCE 1851 – Introducing Super Multi-Corrective Cream Eye Zone Treatment to Target All Four Zones of the Eye Area
Kiehl's Launches New Formula to Target All Four Zones of the Eye Area Introducing Super Multi-Corrective Cream Eye Zone Treatment While everyone's skin and skin goals could be different, eye cream is an integral part of every anti-aging skincare routine. It may be tempting to use a swipe of everyday moisturizer to treat the skin around the eyes, but moisturizer alone may not be enough as an anti-aging treatment. While hydration is necessary, it will not deliver specialist eye skin care treatment to target visible signs of aging. Therefore, the eye area requires specific ingredients and delivery systems specially formulated for the delicate skin around the eye.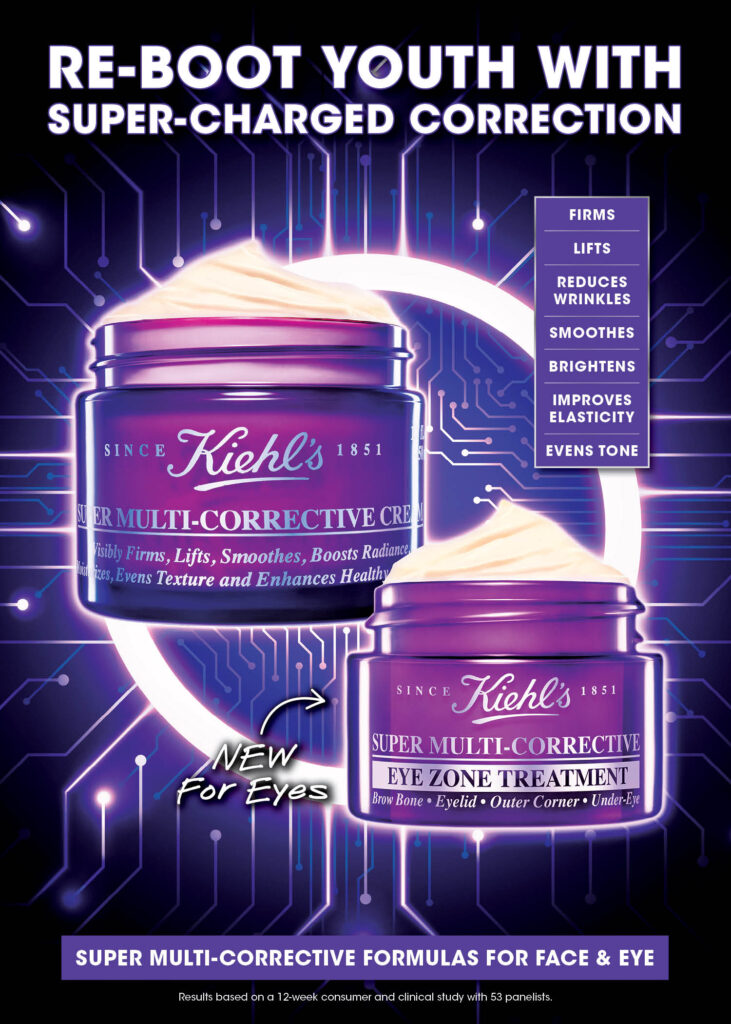 The eye region can be divided into four key zones; the brow bone, eyelid, outer corner and undereye – each of which show different visible signs of aging such as sagging, wrinkles, dryness, puffiness and dark circles. Unlike some eye creams that target just one of these eye zones and anti-aging concerns, Kiehl's has formulated an eye product to visibly address all four eye zones, delivering multiple anti-aging benefits for an all-around youthful, rejuvenated appearance.
The newest extension of Kiehl's Super Multi-Corrective collection, Super Multi-Corrective Cream Eye Zone Treatment, free of Parabens, colorants, fragrance and mineral Oil, combines cutting-edge science and multi-action technology that visibly smooths, firms, de-puffs and brightens the eye area for more lifted, youthful appearance.
Shop 1087, Elements, 1 Austin Road West, Kowloon (Tel 852-21968348)
G042, The Promenade, Galaxy Macau ™, Macau (Tel 853-28825351)