KIEHL'S SINCE 1851 Prepare the best Gifts to Fuel Father's Day
Kiehl's understands that men and women have different facial skin care concerns, Kiehl's has been dedicated to producing unique and efficacious formulations to address men's skin care needs since 1950. With over 70 years of experience, Kiehl's men's collection takes care all the specific skin care needs of man.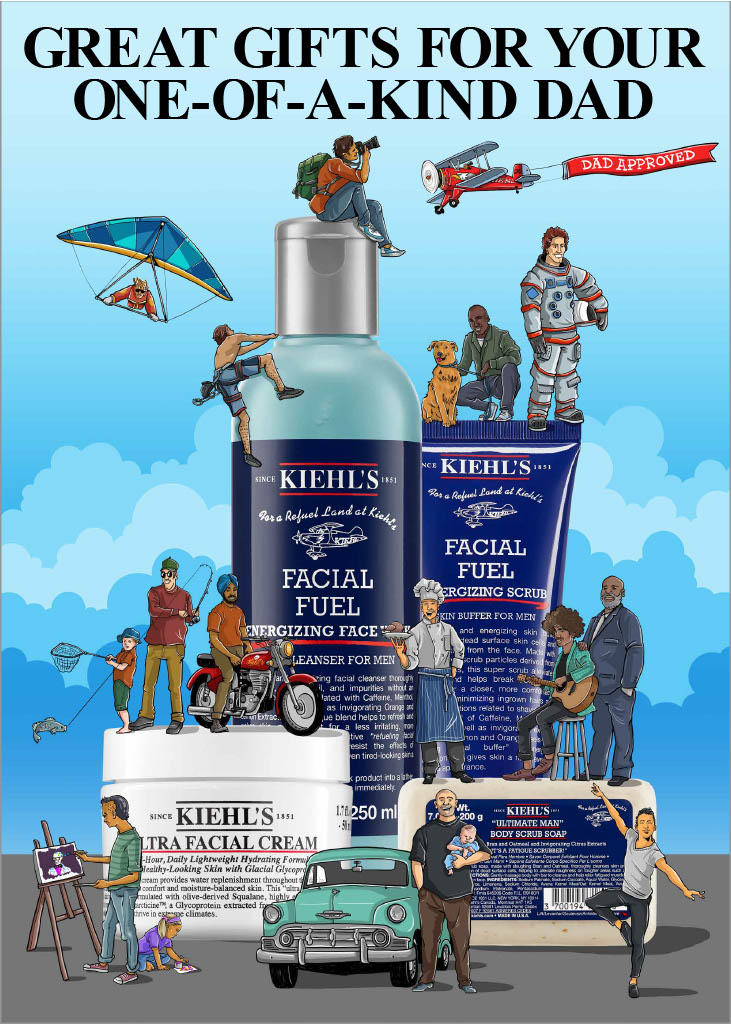 In celebration of the coming Father's Day, show your love and care for your super dad with a Kiehl's gift pack!
Kiehl's 男士全效護膚套裝Facial Fuel Hydration Special HK$810
Kiehl's 氨基酸洗髮水套裝Amino Acid Shampoo Special HK$405 copy
Kiehl's 男士緊緻抗皺套裝Age Defender Special HK$640