Korean skincare brand – LANNUE – officially launched in Hong Kong, Bringing Korean Affordable Luxury Skincare Spa Routine to your Home
LANNUE officially launched in Hong Kong
Bringing Korean Affordable Luxury Skincare Spa Routine to your Home
Established in 2019, the Korean skincare brand – LANNUE – officially launched in Hong Kong just in time for the upcoming dry seasons. This research-backed ingredient-rich brand caters to all skin types.
When luxury becomes a routine
LANNUE is coined from LANG and AVENUE, signifying "Your companion down the road". The daily hustle and bustle of modern life dulls complexions, straining the overall epidermis. Inspired by spa treatments rejuvenating the skin, LANNUE provides a luxury spa-quality routine, revitalizing the skin at the comfort of your home. The brand strives to set a new paradigm in minimalistic skincare routine reducing cluttering of excessive products. Premium Eastern and Western herbs and extracts are handpicked and perfectly harmonized by the Research & Development Team and seasoned estheticians in Korea to deliver multiple effects of moisturizing, calming, anti-ageing, and brightening in a product.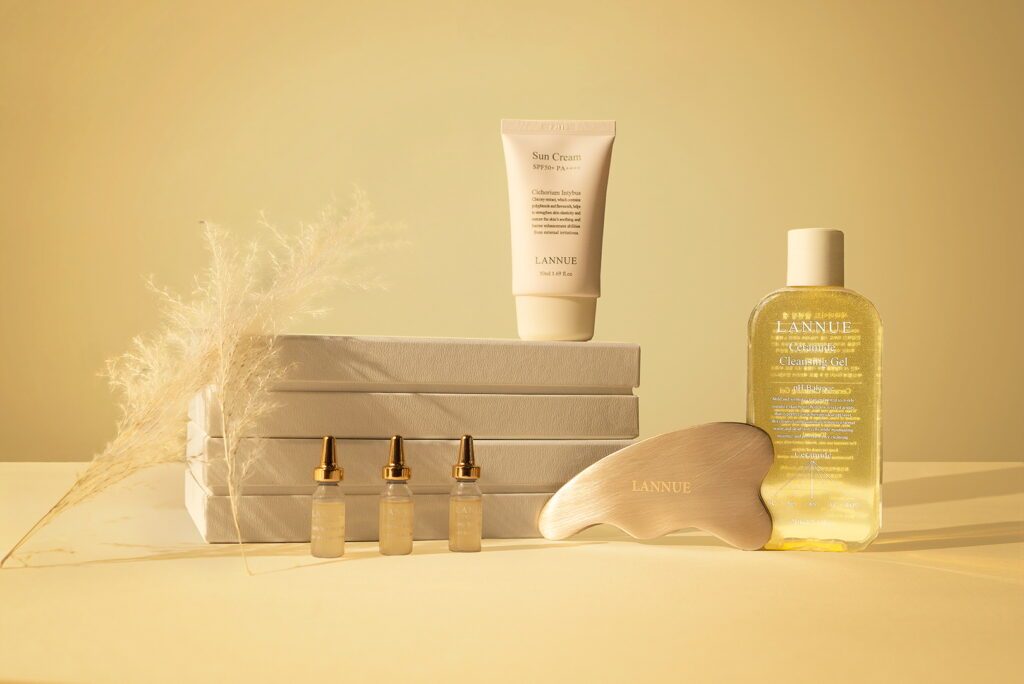 Researched for perfection
First to premier in Hong Kong are four products from the Gold Line consisting of Daily Spa Ampoule Serum, Ceramide Cleansing Gel, Waterfull Sun Cream, and Gua Sha, completing an essential routine to skincare without over-complication. The flagship product 'Daily Spa Ampoule' is formulated with 30 premium ingredients, including Panax Ginseng and Japanese Honeysuckle, to help skin rest and recover. This superior product is certified for zero irritation (Korean Skin Research Centre, Certification No. HBSS-MPI-21004-16), making it ideal for all skin types, especially sensitive skin. The effect of the serum can be maximized when coupled with Gua Sha, allowing effective stimulation of oxygenated blood flow into different facial areas to promote cell repair, regeneration, healing, and recovery. The ceramide-based cleansing gel, curated specially for sensitive and easily irritable skin types, maintains the perfect pH balance for your skin. It effectively removes dead skin cells and other pollutants while retaining moisture and necessary protection after washing. Likewise, the Waterfull Sun Cream, consisting of chicory extract, is rich in flavonoids which help strengthen the skin's elasticity and restore the skin to its healthiest state while safeguarding your skin from free radicals caused by the sun.
Reputable records
LANNUE has selected Hong Kong as their first official branch outside of Korea for its influence in the skincare market. Prior to Hong Kong, the brand has successfully launched its products on online platforms across Southeast Asia and the US. The young brand has captured audience's heart apart from simply expanding to multiple regions. 99% of the customers have rated the product "5-stars" on the Korean official website with matching ratings for other products and repurchase percentage of over 70%.
@lannue.hk #lannuehk