Kushiyaki and cocktail in Omakase style at J's Bar Bistro, The Royal Garden
Decked out in grand, yesteryear luxury and classic style, the popular chill-out hotspot, J's Bar Bistro, is having an elegant yet relaxing vibe – a one-of-a-kind venue located at The Royal Garden in Tsim Sha Tsui East.
The bistro is serving its renowned Kushiyaki and cocktails in a brand-new dining concept, in Omakase style of 4 skewers and 2 glasses of signature cocktails. Prepared by the experienced chef, the Kushiyaki are made-to-order, the Omakase items are creative in design and elegant in presentation, while the combination is built around only with the finest and freshest ingredients of the day.
While indulging in the sumptuous and freshly prepared Kushiyaki, enjoy the innovative and specially created cocktails, handcrafted by our cocktail mixologists. Each glass of cocktail is a fantastic pairing that comprises complementary & contrasting flavours without being exact, and designed with the preference of the guests, offering a unique experience for every time's visit.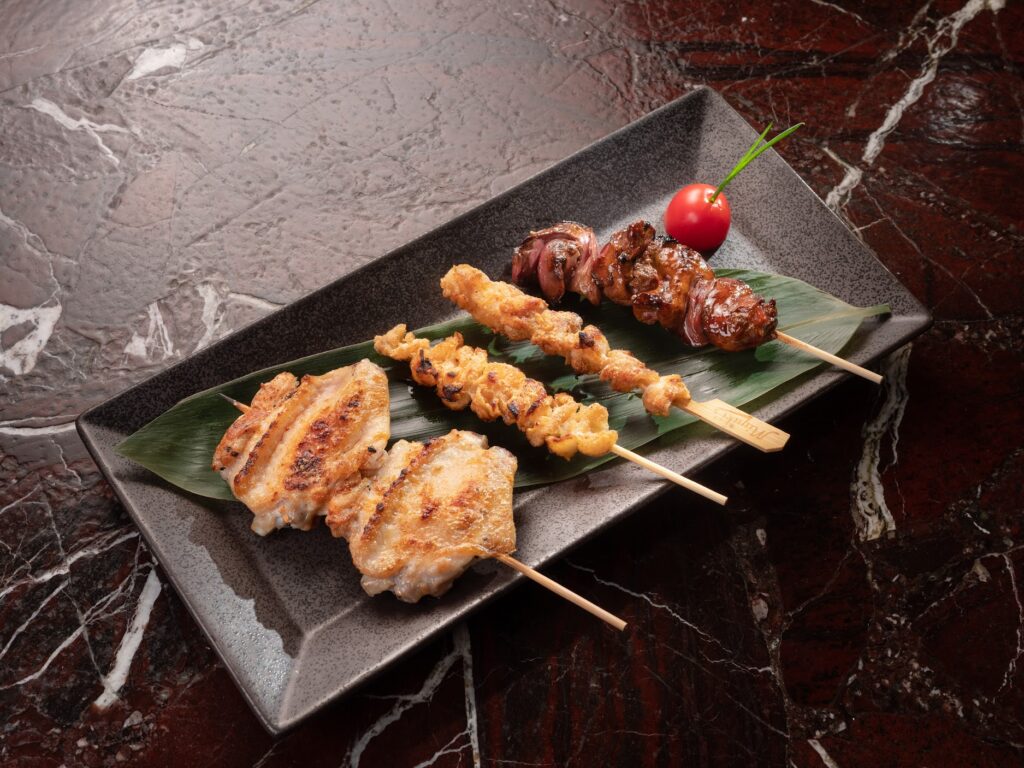 The Kushiyaki and Cocktail Omakase is available from 4pm to 12am (last order time at 11pm), priced at $388 per person. J's Bar Bistro brings you a relax atmosphere and an ideal place to catch up with friends.
In addition to the above offering, the restaurant also provides savoury skewer platters for guests to enjoy. The Beef Platter ($218) includes M4 Wagyu Beef, U.S. Angus Striploin,Beef Short Ribs and Ox Tongue, each of which is very tender and meaty. Seafood lovers should not miss the Seafood Platter ($328), with 4 types delicious ingredients, including Hokkaido Scallop, Canadian Snow Crab Legs, Hiroshima Oyster and Tiger Prawn. The fresh and flavourful seafood is truly mouth-watering. The Chicken Platter ($168) includes Chicken Wing, Chicken Skin, Chicken Liver and Chicken Soft Bone, bringing you an authentic Yakitori experience.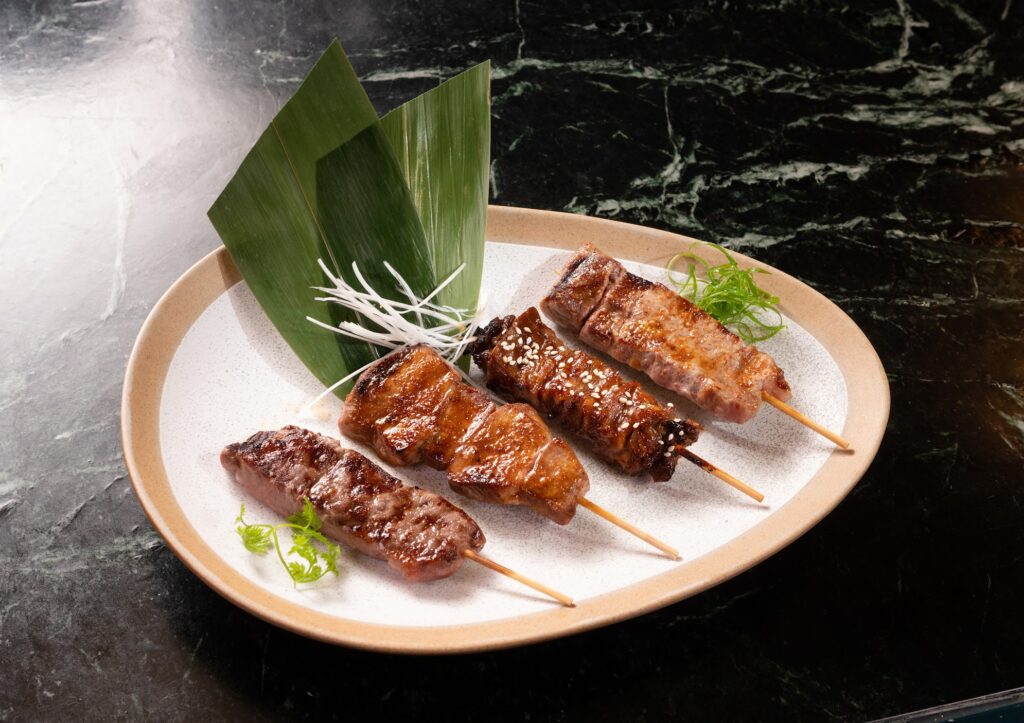 *Photo is for reference only. Prices are subject to 10% service charge.
J's Bar Bistro
Address: 2/F, The Royal Garden, 69 Mody Road, Tsimshatsui East, Kowloon, Hong Kong
Opening hours: 3:00pm – 12:00am (Tuesday – Sunday & PH)
Reservations: (852) 2733 2088
Online reservations: https://bit.ly/3L6mlaV