La Collection Privée Christian Dior – A floral dream for Christmas
For the holiday season, La Collection Privée sees its abundant family of perfumes, soaps, candles and other fragrant delights, covered in the enchanted décor of a beautiful, rich and profuse nature. Like an invitation to cultivate your dreams and dive into a wonderfully rich, fragrant universe, finely illustrated flora and fauna unfurl in contrasting tones of rich blue, white and gold. Created by artist Alice Shirley exclusively for the House of Dior, this bucolic tableau enchants us with its delicate and dreamlike blooms, adorning the long-awaited moment of Christmas magic with a floral dream.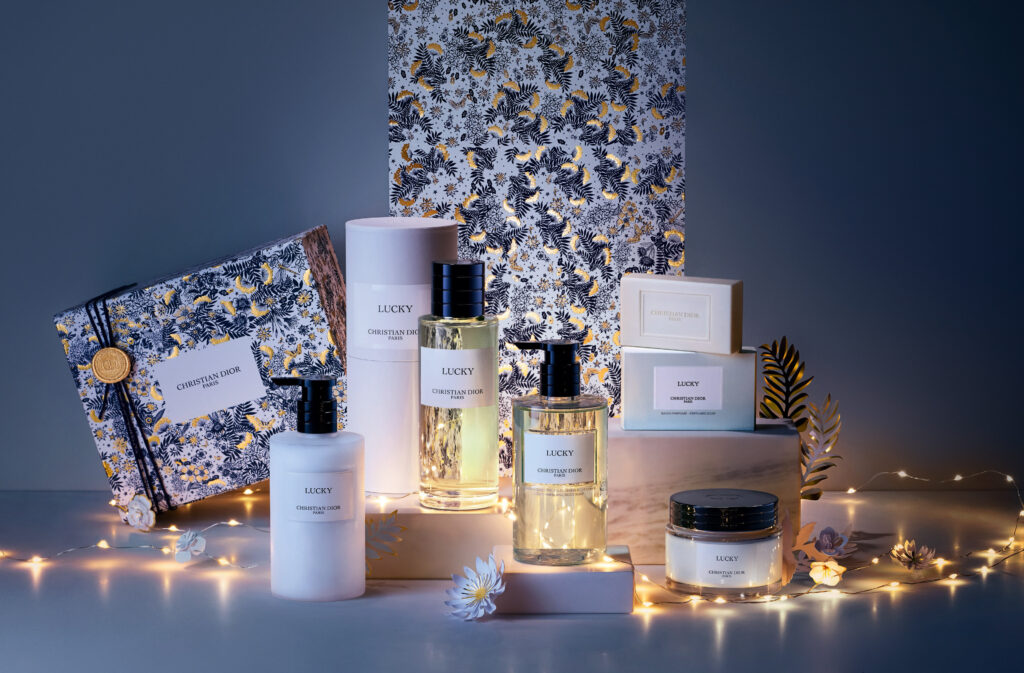 A completely new line of body lotions has arrived at the heart of La Collection Privée Christian Dior. These new lotions provide the scents of Lucky, which is green and fresh like a springtime lily of the valley, Gris Dior, floral and sophisticated, and Oud Ispahan, a noble wood. Their fresh, light texture is easy to apply and is rapidly absorbed by the skin, while their eco-designed formula has been streamlined, to contain 90% natural origin ingredients. The collection nestles in softly frosted glass bottles, to be placed in your bathroom for a new daily gesture that is quick, delectable, tender and beneficial.