LashLab, Taiwan's Beloved Eyelash Salon, Lands in Causeway Bay
At LashLab, uniqueness is key to elevating the value of every artwork. A consultation is provided at every visit to curate a cute natural blink or a sexy irresistible flutter, catered to the occasion. With a wide range of products, including five types of Taiwanese 3D and 6D lashes, three tints, four levels of curls, and seven different lengths, LashLab can create a variety of combinations for tailor-made designs. This assessment is essential to evaluate the condition and healthiness of each customer's natural lashes to ensure optimal results, maintain healthy natural lashes as well as achieve the perfect lash design that would fit the customer's eye shape.
Aftercare is an integral part of LashLab's service to ensure the longevity and health of your lashes. The salon prepares a little take-away aftercare kit for every visit. Supplementary products such as lash coating, serum and water-based cleansing pad would also extend the lifespan of each extension. Customers can also opt for Root Correction to reinforce a more natural curl and stunning finish with the lash extensions. Alternatively, the recently popular Keratin Lash Lift are also available at LashLab Hong Kong.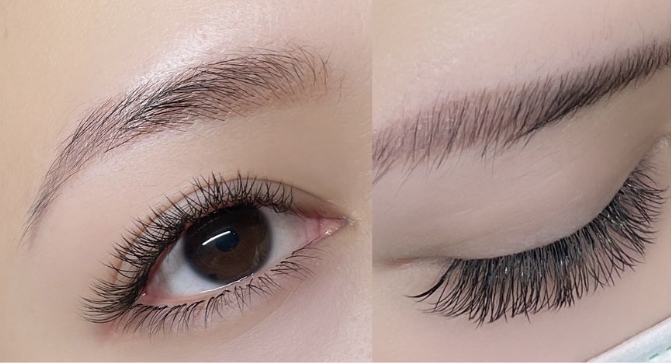 Visit LashLab Hong Kong in Causeway Bay to experience the art of lash extensions, bespoke manicures and pedicures, all in one tranquil oasis.
LashLab Hong Kong
Address: 9/F Oliv, 15 Sharp Street East, Causeway Bay, Hong Kong
Opening Hours:
Monday – Friday 11:00am – 8:00pm,
Saturday – Sunday 10:00am – 7:00pm
Contact Number: +852 2580 8199 or +852 9139 3188 (WhatsApp)
@LashLabHK #LashLabHK