Lavish Father's Day Family Feasts at Regent Hong Kong's Dining Destination
On Father's Day Sunday, 18 June 2023, indulge Dad and the entire family with a lavish feast at Regent Hong Kong's Dining Destination.
Staged with stunning harbourviews, the immersive Father's Day celebrations range from an indulgent 4-course Brunch at The Steak House to a decadent international buffet at Harbourside or a curated menu of refined Cantonese cuisine at Lai Ching Heen.
A Gourmet Father's Day Brunch and Intimate Dining Experience at The Steak House
For dads who love beef and wine, The Steak House Father's Day Brunch on Sunday, 18 June offers a 4-course culinary journey showcasing the iconic Steak House experience, usually available for dinner only. At the garden fresh salad bar, select from organic seasonal green field vegetables and mixed salads, carefully selected condiments and exceptional olive oils, premium mature cheese and charcuterie from France, Spain, and Italy. This is followed by an option of either Canadian Lobster Bisque soup or Free-range Scrambled Eggs with Oscietra caviar. For the main course, select from USDA Prime – Rib Eye, Striploin, or Tenderloin; USDA Colorado Lamb Rack or Atlantic Sustainable Salmon Fillet, expertly seared to perfection on the original charcoal grill and served with a choice of side dishes. Alternatively, elevate your beef selection with curated cuts from Mayura Farm (Australia) or Toriyama Farm (Japan). Make sure to save room for decadent desserts at the Sweet Corner. For large family gatherings, an intimate Private Dining Room offers a relaxed residential ambience with a cosy lounge area and customised salad and appetiser bar.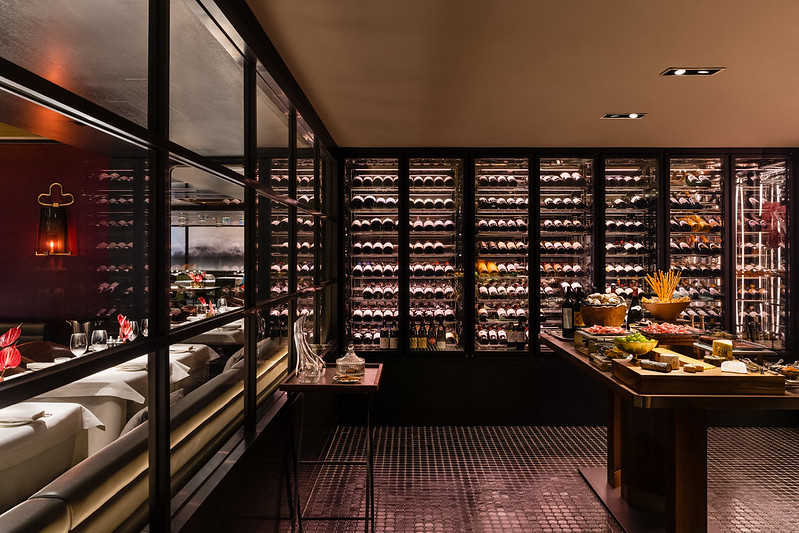 A Feast Inspired by Global Markets at Harbourside
For a Father's Day feast inspired by the world's local markets, Harbourside's lavish Lunch and Dinner Buffets offer something to please everyone. Bursting with energy, aromas and authentic flavours from around the globe, Harbourside's immersive buffet focuses on fresh seasonal produce and homemade dishes. Whet your appetite with succulent seafood – salmon roe, scallop, Hamachi, salmon and Akagi sashimi, plus tuna and toro at the dinner buffet. Starters include King crab and mango salad, homemade gravlax salmon with citrus and dill – plus a charcuterie selection with salami and beef pastrami, Mortadella and Serrano. Experience authentic Asian flavours with dishes ranging from Steamed Saba Giant Garoupa with Spring Onion, Ginger and Soya Sauce, Steamed Abalone with Egg White and Conpoy Sauce to Golden Fried Squid with Salted Egg and Mustard, Stir Fried Egg White with Crab Meat and Shrimp and Hainanese Chicken Rice. Or delight in French classics including Duck Leg Confit with Orange Jus and Preserved Orange Segments and Salmon with Beurre Blanc and Chives.
At the Dinner Buffet savour Asian specialties such as Korean Style Braised Sea Cucumber with Sticky Rice Cakes and Braised Fish Maw with Shitake and Eringi Mushrooms or European inspired creations including Baked Oysters with Chorizo, Leeks and Foie Gras Hollandaise, as well as Seabass with Ginger Blanc.
Watch as our chefs present culinary theatre at live-action stations with made-to-order Laksa and a Japanese Tempura Station with Prawns & Softshell Crab at lunchtime and in the evening, freshly made Lobster dishes and Poached Foie Gras with Hua Dew and Pumpkin Coulis. There is also a carving station with Roasted US Tomahawk and Tandoori Lamb Rack.
Sweet temptation awaits at the dessert counter filled with Lemon Layer Cake, Banoffee Pie, Espresso Praline Torte, Whiskey Chocolate Ganache Cake, Yuzu Cake, Black Sesame Panna Cotta with Mango and Black Forest Trifle. At dinner, indulge in Chocolate Fondant with Marshmallows and made-to-order Crêpes Suzette with Flambéed Orange Sauce.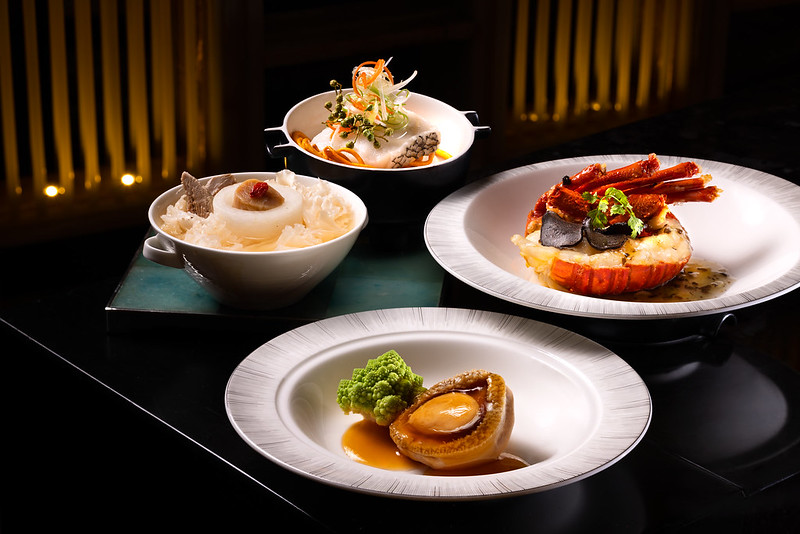 Exquisite Cantonese Cuisine at Lai Ching Heen
If your dad prefers traditional Chinese cuisine, treat him to a Father's Day feast of Cantonese culinary treasures enhanced by majestic harbourviews at the two MICHELIN Star Lai Ching Heen. On Saturday, 17 June and Sunday, 18 June, discover Executive Chef Lau Yiu Fai's refined Cantonese cuisine over a 6-course Lunch Menu featuring the Chef's Dim Sum Selection, Double Boiled Fish Maw and Black Chicken with Conpoy, Steamed Garoupa Fillet with Sichuan Pepper and Fruit Vinegar, Wok-fried Grain-fed Beef with Termite Mushrooms and Garlic, Fried Rice with Seafood and Black Truffle and for dessert, Sweetened Almond with Egg White and Bird's Nest. Highlights on the 8-course Father's Day Dinner Menu, served with Bu Lang Mountain Centennial Pu Er Tea, include Simmered Lobster with Black Truffle in Supreme Broth, Braised Whole Abalone in Oyster Jus, Steamed Sea Bass with Sichuan Pepper and Fruit Vinegar and Wok-fried Kagoshima Wagyu with White Fungus and Garlic.
Restaurant reservations can be made via the online booking platform at